While every hunter's list will be different, we've gathered some of the very best hunting guides and destinations from around the world that balance good hunting, beautiful country, and as many comforts as you prefer. Most hunters like at least a little bit of luxury, but if you like to go full on spartan, we have those too. Every year hunters from all over the world are drawn to our top 10 most popular hunting destinations.
If you're a hunter, you've thought about hunting in Alaska. Tell me I'm wrong.
We all dream of the huge Alaska moose, wolves, black bears, grizzly and brown bears are found throughout the state.  The mountain ranges support populations of Dall sheep and mountain goats, and Sitka black-tailed deer. Muskox range over the western and arctic coastal wilderness.
However, game densities are lower than most other states and provinces.
This makes finding good hunting outfitters key to successfully hunting in Alaska. With the experience that the Outdoors International staff has in the field and our first-hand knowledge of each and every Alaskan outfitter that we work with, we'll create an itinerary and a trip package that more than lives up to your expectations. From high-end fly out lodges to remote tent camps to overnight float trips in the Alaskan bush, our Alaskan operations are the very best at delivering great hunting and fishing, personalized service, and a fantastic overall Alaskan experience. If you're an angler, the fishing in Alaska, as you probably already know is simply incredible.
CONTACT US ABOUT A HUNT
New Zealand is an incredible hunting destination with breathtaking mountain scenery, and a plethora of exotic species to hunt. Giant red stags, Himalayan tahr and chamois top most hunter's lists. Other species include fallow deer, elk, and many other varieties of deer, goats, sheep, and even water buffalo and wild turkeys.
As with most amazing destinations, the fishing in New Zealand is amazing as well. Every year, the exceptional trout fishing of Middle Earth draws fly fishermen from across the world.
To top it all off, a hunt in New Zealand is easy to plan, and it is a safe and welcoming country. Because it is stable and friendly, New Zealand is also a perfect place to include your spouse or family in your adventure. While the hunting and fishing is a major attraction in New Zealand, we full-heartedly encourage all visitors to New Zealand to do more than just that; indeed, few people ever travel there without also checking out some of the scenic places, hiking some of the unbelievable tramps or experiencing the rich viticulture that the country's plentiful wine regions have to offer.  Now is undoubtedly the time to finally check New Zealand off your bucket list.
CONTACT US ABOUT A HUNT
This beautiful state has a wide variety of landscapes ranging from high deserts covered in sage, to vast lava flows resembling the surface of the moon, high alpine mountain basins. If you're a hunter, Idaho has what you want! Mule deer; whitetail deer; elk; pronghorn antelope; black bear; mountain lion; wolves; Shiras moose; Rocky Mountain bighorn sheep; California bighorn; and mountain goats.
Idaho provides a lot of opportunities for backcountry combination hunts, usually elk and mule deer combos. Most years you can add fall steelhead fishing to the mix.
Along with superb big game hunting, Idaho offers a multitude of upland game bird and waterfowl hunting opportunities on millions of acres of public land. Season lengths are long and the bag limits are generous. Species include geese; ducks; wild turkey; pheasants; forest grouse; sage grouse; sharptail grouse; chukar; Hungarian partridge; bobwhite, mountain and California quail; sandhill cranes; and doves.
CONTACT US ABOUT A HUNT
Every year hunters from all over the world travel to Argentina to hunt doves, but don't overlook the fact that the climate and habitat here is ideal for a great number and diversity of big game animals as well as some incredible fishing.
Argentina is well known for amazing free range red stag hunting, as well as a variety of other big game species including: blackbuck; axis deer; fallow deer; water buffalo; wild boar; capybara; brown brocket deer; and even a few species of peccaries. It's tough to do it all in one trip, but you'll want to go again anyway.
Argentina is a "hunter friendly" country.
The primary language is Spanish, but many locals speak English as well due to its European influence. The country is noted for its amazing culture, friendly people, excellent food (the finest steak in the world), and wine (amazing Malbec's and Pinot Noirs). Bringing firearms into the country is a simple process, but most outfitters do offer rentals if you don't want the hassle.
World Class Dove Shooting
The doves and pigeons here are considered a nuisance, and there are MILLIONS of them in the farming areas. High-volume shooting just doesn't get any better. In some areas there is also some extremely good waterfowl hunting, and  upland bird hunting for perdiz. If you want to experience the best bird shooting in the world, we would steer you toward our outfitters in Cordoba, Santa Fe, and Santiago del Estero.
Incredible Fishing
An Argentina fly fishing trip should absolutely be at the top of the "fishing bucket list" for every serious trout angler. Throughout Patagonian Argentina, the hatch and insect activity is generally consistent throughout the summer and fall fishing seasons. You can almost always "fish the hatch" and throw dries in addition to swinging streamers and fishing large attractor patterns. On top of all that, the fish are wild, strong and fast.
CONTACT US ABOUT A HUNT
BC is obviously one of the richest big game areas in North America.
There is plenty of variety in big game as well as diverse terrain where glaciated mountains stand over an unruly Pacific ocean. Rain forests wrap cities. Nature shapes culture. The wild breathing life back into the wild within. When you go hunting in British Columbia, there are four big game species that should be on your radar.
Mountain goat and Stone sheep come with a hefty price tag, but hunting them in BC is off the charts, and takes place in some of the most beautiful country in the world.
British Columbia has lots of black bears, and our spot-and-stalk hunts offer the chance to see multiple bears a day, and there are decent color phase possibilities inland. On the coast, you can get into some giant coastal black bears on vessel or land based hunts.
And lastly, is BC's moose hunting. As you venture further north and get remote you can really get into some good sized moose. As a general rule the average will be 40-45 inch bulls starting in central BC growing to 50-60 inch moose as you get into remote Northern British Columbia.
CONTACT US ABOUT A HUNT
South Africa hunting safaris are an experience you won't soon forget!
You'll show up as a client, and you'll leave as family. Our South Africa hunting safaris are tailored to your needs. You'll hunt with a top notch PH, stay in a 5-Star lodge, and enjoy exceptional trophy quality on a huge ranch. The average concession is huge with miles of mountainous terrain, interspersed with valleys and river bottoms, you will be amazed at the number of plains game animals you see.
The hunting in South Africa is off the hook!
You'll see LOTS of game, the staff is incredibly accommodating, the PH's are fun, friendly, and professional, and you'll eat spectacular food and the lodging is 5-star. There's not a bad thing we could say about our South Africa safari hunts. Since the hunting areas are huge, the species you are hunting will dictate where you'll be hunting. The PH's are knowledgeable, and will be totally focused on your hunting goals.
The hunting will be by spot-and-stalk, or from blinds…whatever you prefer.
After breakfast, you will jump in the back of the hunting rig and either drive roads looking for game, or sit in a hide… don't worry, you will see a lot of game. There is no shooting from the truck. Once an animal is spotted, you will start your stalk. Animals that seem relaxed while you are in the truck become VERY wild once your feet hit the ground.
We can customize your Safari based on your budget.
You CAN afford a hunting safari! Whether you go hunting solo, with your family, or with a large group, we can customize your safari to your needs. Non hunters are welcome, and everybody will enjoy it.
CONTACT US ABOUT A HUNT
If you're looking for the adrenaline of an amazing hunt, or the experience of a breathtaking road trip, then Scotland's for you.
A traditional European hunt in Scotland is a once in a lifetime experience and we highly recommend it. If you have never heard the roar of the red stag across the highlands then you are missing out on an awesome hunting experience.
The most popular game species of Scotland are the Red stag, Roebuck, Fallow deer, Sika deer, Pheasant, Geese, Woodcock, Partridge, Grouse and Hare! Consider combining a hunting trip to Scotland with some of the best fly fishing in the world, maybe even try and go for the MacNab Challenge…And as you probably know, Scotland has some very fine whiskey distilleries you will probably want to visit.
The MacNab Challenge has its roots in the 1925 novel John Macnab by John Buchan.
The story follows three protagonists: Sir Edward Leithen, John Palliser-Yeates and Lord Lamancha, all desperate to relieve the ennui that has engulfed them. The solution can only be something devilish, with a dash of daring. Under the mantle of John Macnab, they issue a warning to three Highland estates: within 48 hours they will remove a salmon or stag, undetected, and present it at the door of the house. On this, they stake their reputations and the danger proves innervating.
The modern Macnab Challenge: bagging a salmon, stag and brace of grouse within one day between dawn and dusk, is derived from Buchan's tale. It is a thrilling test of sporting skill (with a dash of luck thrown in). The Field's Macnab Challenge is open to all those who have successfully completed a Macnab within the current sporting season. For those who have done so beforehand we invite them to join our Macnab Club.
CONTACT US ABOUT A HUNT
Colorado has more elk than any other state.
It's also one of the few places where hunters can buy elk tags over-the-counter for certain units and seasons, without needing to draw a tag. Besides elk, Colorado has whitetail deer and mule deer, Shiras moose, pronghorn antelope, bighorn sheep, mountain goats, mountain lions, and black bears. The world-record typical mule deer, which scored 226 4/8, was shot in Colorado in 1972. Upland birds and waterfowl are also popular draws for hunters.
Don't miss out.
Hunting in Colorado often feels boundless, with public lands that include 23 million acres and the world's largest elk herd. Hunting in Colorado is an exceptional experience that no one interested in hunting should miss out on. The only sure way to experience it at its best is to book with vetted hunting outfitters. Outdoors International can help you make your dream come true by providing you with extensive options for Colorado hunting guides.
CONTACT US ABOUT A HUNT
Alberta, Canada is one of North America's premier hunting regions.
This a province in western Canada is home to the gorgeous Canadian Rockies, the amazing cities of Calgary and Edmonton, and a diverse landscape that ranges from prairies to badlands to seemingly endless forests. Alberta is known as a premier mule deer hunting destination, but this province also has great hunting for pronghorn antelope, bighorn sheep, black bears, mountain lions, elk, Canada moose, whitetail deer, bison, and wolves. Long hunting seasons and generous limits make Alberta a great place to hunt big game, but don't forget the fantastic waterfowl and upland bird hunting.
Alberta is known for outstanding record-book trophies, especially when it comes to bighorn sheep.
The world-record bighorn was taken by Guinn Crousen in 2000, and the ram it eclipsed, now number two, was also from Alberta. In fact, five of the top ten rams listed in the Boone and Crockett records came from Alberta. So did the number-one non-typical mule deer, the Broder Buck.
CONTACT US ABOUT A HUNT
There aren't very many places in the world that can rival the hunting in Mexico.
Quality hunting for BIG Sonora mule deer, Coues deer, and desert bighorn sheep hunting found in Old Mexico, but specifically in the state of Sonora. Opportunities for old, world class trophies are a reality in Sonora and keep hunters coming back year after year. Don't miss out on your chance to experience some of the finest deer and sheep hunting found on the planet. Incredible trophies, wonderful people, and fabulous food. World class trophy hunting and adventure is awaiting you in the magical deserts of Sonora!
A successful, worry free Mexico vacation depends on finding a knowledgeable outfitter.
Working with a reputable hunting consultant is the only way to keep your Mexico dream hunt from turning into a disaster. We work with resorts, hunting outfitters, and fishing lodges in Mexico who will take care of your trip from start to finish to eliminate any factors and ensure a smooth, safe, and successful adventure. Here at Outdoors International, our staff has in-the-field experience with each and every Mexican outfitter that we work with. We'll create an itinerary and a trip package that more than lives up to your expectations.
CONTACT US ABOUT A HUNT
Along with these amazing guided hunts, we also have a few select unguided hunts, landowner tags and vouchers, as well as some amazing fishing destinations. Our job as hunting consultants is to help you in researching, booking and planning the best hunting outfitters and guides in the world. Our goal is to take away all of the stress, so you can just show up and hunt. And we'll do it all for free!
Ask Us About a Hunt
Request pricing and availability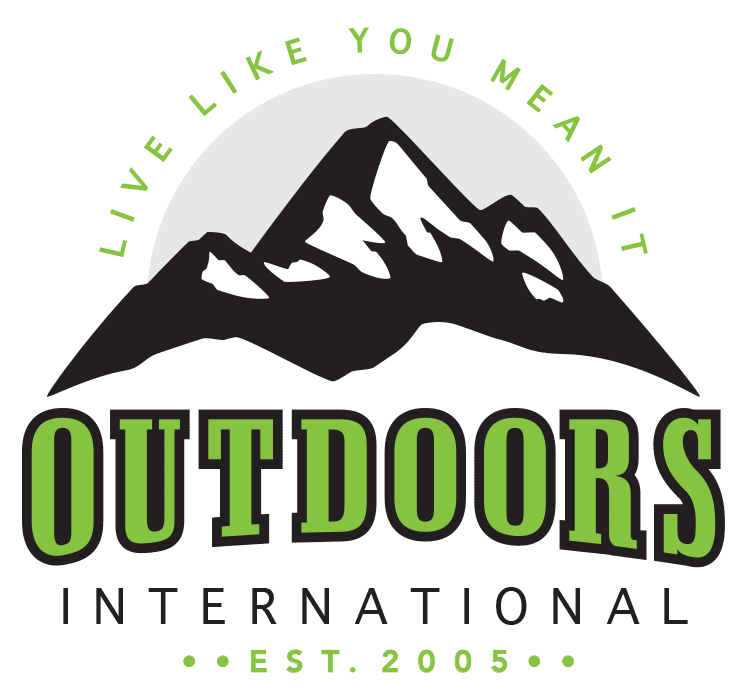 Discover why thousands of people have trusted Outdoors International to help plan their hunt.
Outdoors International has a team of hand-selected hunting experts to help you book your next hunt. Our job it is to help you in researching, booking and planning a great hunting trip with one of our amazing outfitter partners around the world.
My hunt was absolutely top notch.
The outfitter is a fantastic man and incredibly hard working and knowledgeable, there is no doubt he will do everything within his power to make peoples hunts successful and enjoyable. I plan to do it again with him next year for sure.
Wade Zuver
Our hunt was excellent.
We saw bucks every day along with all other sorts of wildlife. Mountain goats, bears, and foxes were common sights. Fishing and crabbing was special bonus. The food was excellent, the crew was amazing. Outdoors International did a great job of finding exactly what we were looking for.
Jesse Neveau
What an amazing experience!
The hunting lodge was out of this world!, Rooms, food and the scenery were all A+. Our guide was exceptional and had us on Shiras moose all five days. We saw over 30 total with at least 10 bulls. They had a plan for everything including taxidermy and game processing.
Kayla Redmon
LET'S START PLANNING YOUR NEXT TRIP
Be specific so we can find exactly what you're looking for.