---
New Zealand Travel and Sporting Destinations
Fishing in New Zealand
New Zealand fly fishing may just possibly be the mecca of angling for serious fly fishers. The scenery is spectacular and the fly fishing is spectacularly good year round.
Both the North and the South Islands have some great fly fishing for trophy sized brown and rainbow trout. It's no wonder anglers visit New Zealand from all corners of the globe. Many lodges offer heli-fishing programs. The flight itself being an exhilarating part of the experience.
Hunting in New Zealand
New Zealand is one of the most popular destinations among hunters all over the world. The breathtaking landscapes, superb trophies, and year-round hunting options make it one of the most welcoming hunting havens on the planet. The spine-tingling roar of the rutting red stag is deservedly one of the main draws to New Zealand, but there are many other opportunities as well.
Many hunters only travel to New Zealand once in their lifetime, so it can be an intimidating process to decide where to hunt, how to get there, and feel confident you're getting the best possible experience for your time and money invested.
Our hunting consultants will walk you through some of the key things you need to know as you begin planning your New Zealand journey and make sure it's the trip you've always dreamed of.
Keep reading and we'll show you why New Zealand has something for everyone, even the non-hunters in your group.
From 5- star luxury lodging and dining to the most extreme alpine experience to helicopter tours with fine wine in-hand...this is a trip you'll cherish for a lifetime!
New Zealand Hunting FAQ's:
What can you hunt in New Zealand?
Starting in the mid-19th century, European settlers introduced their most beloved big game animals to New Zealand. With ideal natural habitats and a lack of natural predators, the red stag and other big game populations thrived and created one of the most prolific hunting environments in the world.
When is the best time to go to New Zealand?
Due to the impressive population growth of so many invasive big game species, the New Zealand hunting season is year-round. That's right, the government does not place any restrictions on when you may hunt any of the New Zealand big game species, nor are there any bag limits. Hunters are welcome to use their preferred weapon of choice year-round, be it archery, rifle or muzzleloader.
Also, New Zealand seasons are reversed from North America and Europe due to being in the Southern Hemisphere. This makes it an ideal "off-season" hunting adventure that won't interfere with your elk, deer, or other Autumn//Winter hunting plans if you're traveling from the United States.
Without hunting season regulations to plan around, we recommend considering the weather, rut seasons, and other seasonal tourist attractions to narrow down your ideal timeframe to take a trip.
Here's an additional detailed article on the best times to visit New Zealand.
What kind of lodging should I expect?
We have accommodation options for every experience and group size. Relax and unwind at one of our luxury resorts, or get your mountaineering gear ready for one of the most extreme backcountry hunting landscapes in the world.
Other New Zealand Experiences
The fun in New Zealand doesn't have to be necessarily just for the hunters, from sightseeing, day spas, shopping excursions, plus a ton of outdoor activities such as hiking, jet boating, horse trekking, bungie jumping, golfing and much more.
Non-hunter family members or friends have limitless options that can keep them busy.. Our personal tour guides are local experts and can surely create a tailored itinerary for your accompanying guests. You don't have to worry about any second of it during your hunt! We take the worries away so you can fully live in the moment while you're on the hunt.
Fishing
The New Zealand freshwater fly fishing experience is all about the quality of the catch. Our outfitters focus on the stalk and the fight allowing anglers to make the most of the overall excursion in beautiful surroundings without another rod or fly in sight.
New Zealand also offers fantastic deep sea fishing and an abundance of quality fish with both the south and north islands providing an assortment of species. Different species can be targeted all year round and trips can be planned to meet the schedule and priorities of each client. Big game fish such as Marlin are generally caught between January to April with Giant Bluefin Tuna targeted in August to September. Sport fish like Kingfish, Cod, Snapper and Grouper can be caught all year round.
Itineraries can be tailored to combine both fishing and hunting depending on the time of year and client preference.
Helicopter Tours
Often referred to as "one of the best days of my life" by our clients, our team offers a first-class day trip experience of scenic helicopter touring with remote gourmet dining. We combine flights through New Zealand's most glorious changing landscapes of mountains, glaciers, waterfalls, alpine lakes, riversides, and beaches. We'll fly through famous Milford Fiord, viewing marine life and then landing on the coastline. While on the beach, your Guide will quickly dive for Crayfish/Lobster that will be later cooked fresh for you at a stunning location in the mountains, coupled with other local produce and fine wine.
Wine
A visit to the Central Otago region is something we always recommend to our guests. This region is home to some of the world's best Pinot Noir ever produced. With hunting lodges just within the area, several award- winning wineries are 30 minutes away and tours can even be done as a half-day trip. Enjoy a wide array of red and white wines including Chardonnay, Sauvignon Blanc, Riesling, Pinot Gris, and Gewürztraminer. With this all available right at your doorstep, it would be a shame to miss it!
Ready to experience New Zealand?
We work with great guides and lodges in New Zealand.
Ask Us About a Trip
Request pricing and availability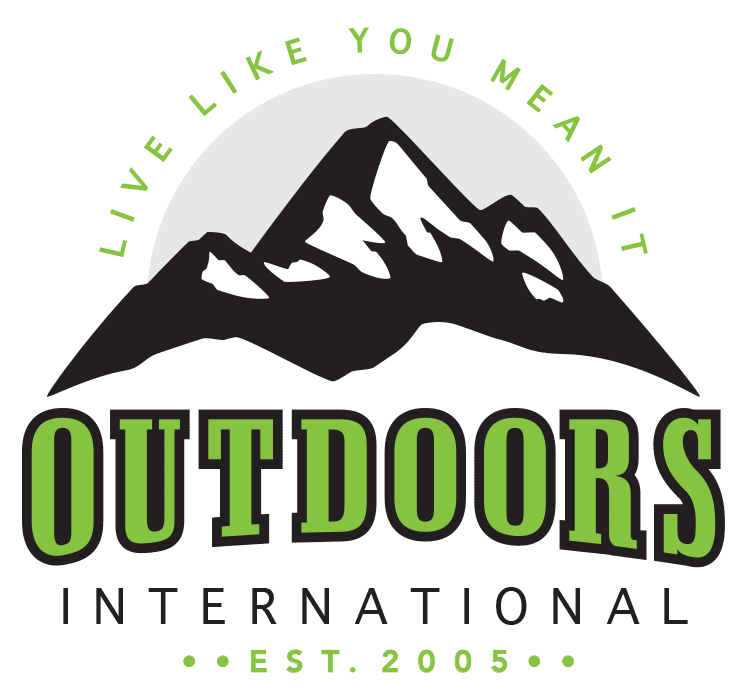 Discover why thousands of people have trusted Outdoors International to help plan their outdoor adventure.
Outdoors International has a team of hand-selected travel and outdoor adventure experts to help you book your next experience. Our job it is to help you in researching, booking and planning a great trip with one of our amazing outfitter partners around the world.
Words truly describe my Alaska adventure, but I'll try.
This trip, was, for me at least not just a trip, for me it was a real adventure, a real experience. I love the wilderness and this trip afforded me the opportunity to connect with the Alaskan wilderness in ways very few people do. It was an experience I will never forgot in a place I can't wait to get back to. Oliver Fischer
The outfitter handled everything perfectly.
We were thankful that OUTDOORS INTERNATIONAL hooked us up with a great outfitter because they were able to find us an acceptable alternate on short notice. Overall the two year process to get this float in was seamless and worry free. Just like it should be. Thank you, Stan Masneri