Almost every day, hunters ask me where is the best red stag hunt in the world. To answer that question properly is nearly impossible as there are many factors, and no single hunt is best for everyone. Red Deer (Cervus elaphus) are a close cousin of the larger American elk or wapiti, Russian maral, and sika stag (Cervus nippon). These amazing game animals, originating in Europe, have been introduced around the world as "exotics" from New Zealand to Texas and Canada. So let's dig in and find out what is the best hunt for you and why.
Where is the Best Red Stag Hunt in the World?
If I play the word association game with you ask where to go for stag, most hunters say New Zealand.That's because it's burned in our brain by the hunting shows on TV and the internet, but is it the best place to hunt stag? Is Argentina better? Are you a purist who only want wild, free ranging, native stags? Then we probably need to shift to Europe like Hungary where the largest free range herd in the world lives. If you're looking at New Zealand….well, those are about half the size because they are of Scottish descent, not Hungarian bloodlines; so it that the hunt for you? If you're a bowhunter, sorry Scotland is out unless you're willing to pick up a rifle. The UK outlawed archery hunting. See how complicated it gets?
We have a ton of options…but which one is right for you?
Let's start by listing the categories of terminology I hear on a regular basis and then explain what they actually mean.
Free Range Red Stags
Wild Stag
Fair Chase
Northern Hemisphere (Autumn seasons)
Southern Hemisphere (Spring Season)
Native Red Deer
Introduced Stags
Estate Hunts (High fence not to be confused with private hunting estates)
Free Range Stags
The term free range generally means wild but it's not always the case, it can be that they are running free but were not born wild. Africa is a good example, some animals are 100% born wild on a very large high fence reserve, but are born wild within the fenced area. Some are captured wild and moved in to the fenced reserve, or even bred in captivity, then traded. These stags will "go wild" very quickly once with the rest of the herds.
Wild Red Stags
This terms is what you think it means, wild; born free, never fenced or bred. However, these stags may have had some help along the way with restoring breeding populations, fed over winter,or even had water sources made available to them. Are whitetail deer truly wild if they are fed special protein and mineral blocks along with eating high protein food plots to grow bigger antlers? What if they were bred then released into the wild?
Fair Chase Hunts
This term is most often misunderstood, most think it is synonymous with wild but it's always the case. Fair chase can mean it runs "wild" in a large enclosure, but it can be small as well. Boone and Crockett uses fair chase as a term to mean no fences, which could even be low cattle fences. In the end the term needs to be explained on the hunt you're asking about. We focus on very large estates over 2,500 to 30,000 acres before we really call it a fair chase hunt. If it's a 3,000 acres island and born wild, is that fair chase or wild?
Hunting Red Stags in the Northern Hemisphere
Autumn Hunting Seasons
Best for native, wild and estates hunts in Europe
Can be high fence hunts in the United States and Canada also.
Hunting Red Stags in the Southern Hemisphere
Argentina and New Zealand.
Late February to July, with peak rut in late March to Early April.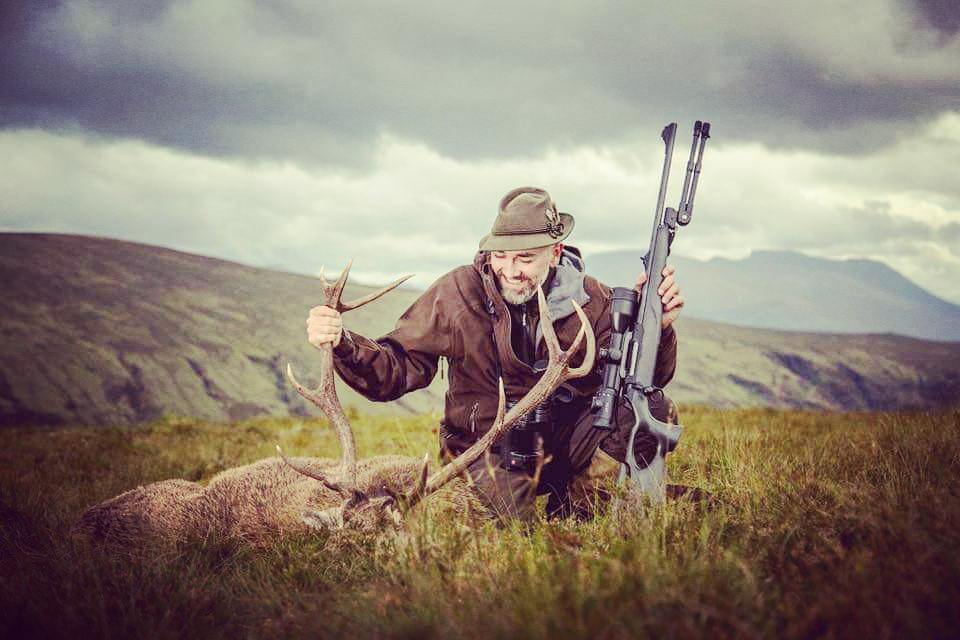 Red Stags are Native to Europe
The term native only means it is endemic to that natural born region: Scotland; Hungary; France; Germany etc. A traditional European red stag hunt is a once in a lifetime experience and we highly recommend it. If you have never heard the roar of the red stag across the highlands then you are missing out on an awesome hunting experience. This is most popular with the purist looking for an excuse to vacation and hunt in Europe; perfect for bringing the family. The season would be July/August to October or even January with rut being September/October depending on the country.
The largest native herds with the best trophy quality are found in Hungary, Germany and Romania, and Scotland.
Scotland offers some spectacular free range red stag hunting in the Highlands. The stags aren't as large, but the experience is amazing! Hunting in Scotland is a once in a lifetime experience and we highly recommend it. If you have never heard the roar of the red stag across the highlands then you are missing out on an awesome hunting experience.
Introduced Stags
Introduced red stags can be hunted in Argentina, New Zealand, and across North America.
Every since the time of the Romans, and possibly prior to that, red stags have been the premier big game animal. Because of that, people have introduced them across the globe. Even though red deer have been planted all over the world, but are wild only in a few like Argentina or New Zealand. Argentina is probably our favorite because they have been living in the wild in the La Pampa region for almost 90 years. On top of that, we have a flat rate on big stags without trophy fees on 37,000 acres of free range wild stags.
Red Stag Hunting in South America
Every year hunters from all over the world travel to Argentina to hunt the majestic red stag, but don't overlook the fact that the climate and habitat here is ideal for a great number and diversity of big game animals. In South America, you'll have an opportunity to see axis deer, blackbuck, hybrid sheep, water buffalo, fallow deer, mouflon sheep, feral goats, multi-horned sheep and the largest rodent in the world, the capybara just to name a few.
Owing to extensive lands with the perfect habitat Argentina is known worldwide as a paradise for big game hunting. One of the most exhilarating big game experiences is red stag hunting in Argentina during the rut…the "Roaring Season!" The high concentrations and plentiful numbers offer a very real opportunity to harvest the trophy of a lifetime.
Red Stag Hunting in New Zealand
New Zealand is a beautiful country, and hunting wild red stags is one of the best ways we can think of to experience it. These free range red stag hunts in New Zealand take place on private properties (low fence) throughout the South Island of New Zealand. These working sheep and cattle ranches that you'll be hunting range in size from 10,000 to 60,000 acres, and are generally open hill country, with some more mountainous country. The main hunting area is 20,000 acres and around four hours drive from Christchurch city. These properties also have good numbers of free ranging chamois, tahr, and some fallow deer, and they can easily be added onto your stag hunt.
Our outfitters limit harvest to ensure quality and high numbers of their wild herds. Many hunts are done from horseback, but that isn't for you, 4×4 trucks and Polaris ATVs are also available. You will spend a lot of time glassing for a good bull and once one is spotted, a stalk will be planned.
Estate Hunts
This is always associated with high fence and I am not against the high fence estates, but I just want to make sure clients know the difference ahead of time. For example, in NZ around 90% of the hunts are high fence, bred, bought and sold. The next statement from my client after I explain that fact is: "well, as long as it's a really big area".
So how big is big? In New Zealand the largest enclosure on the south island is 1,500 acres but most are 500…so is this the hunt for you? Well if you want the largest stag in the world there is only one place, estates in New Zealand! The new world record is over 800" and it's with our outfitter. Texas and many other states offer good alternative high fence hunts as well, but nobody beats New Zealand.
Trophy Quality
Safari Club International categories a gold medal stag at 300 1/8th inches. Stags and elk are in the same genus, but in their natural habitat, red stags are a smaller cousin. How did stags get to be larger than elk? Breeding and nutrition. So, when you're looking to book the best red stag hunt for you, you need to ask yourself this question: Would you be happy with a good representative wild stag under 300 inches, 400 inches at max, or are you looking for a high fence monster that scores 500 inches or more?
Although giant 300 inch plus trophy red stags can be found in non-native lands, in the UK a 6×6 or perfectly symmetrical 12 point stag with full crowns large enough to hold a whiskey glass is called a "Royal" and a very hard to find 14 point is an "Imperial".
So, where is the best red stag hunt in the world?
For native purists, the best red stag hunt in the world would have to be in Europe.

But remember there is no archery hunting in Scotland, nor are the stags there as large.
Hungary and Spain are great and legal for archery, but is your guide an archery hunter? Probably not.
In France we have specialty hunts for archery stag with flat rates.

For the biggest stags in the world it's a New Zealand estate hunt for sure.
Want a native giant? Then it's Hungary. Complete with hefty trophy fees that could break the bank at $10,000 plus.
The biggest wild stag for the lowest cost is Argentina.
Don't want to travel Internationally? Go to Canada.
Ask Us About a Hunt Request pricing and availability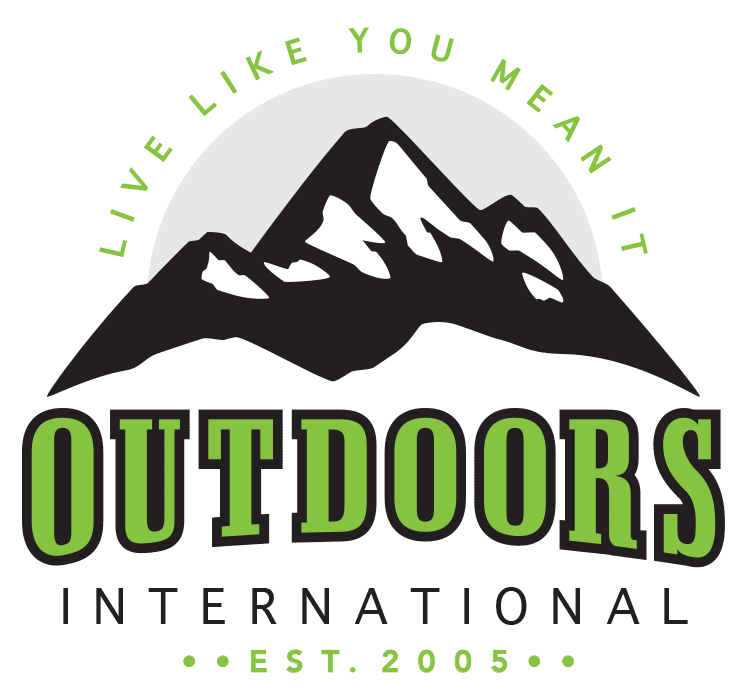 Discover why thousands of people have trusted Outdoors International to help plan their hunt.
Outdoors International has a team of hand-selected hunting experts to help you book your next hunt. Our job it is to help you in researching, booking and planning a great hunting trip with one of our amazing outfitter partners around the world.
My hunt was absolutely top notch.
The outfitter is a fantastic man and incredibly hard working and knowledgeable, there is no doubt he will do everything within his power to make peoples hunts successful and enjoyable. I plan to do it again with him next year for sure.
Wade Zuver
Our hunt was excellent.
We saw bucks every day along with all other sorts of wildlife. Mountain goats, bears, and foxes were common sights. Fishing and crabbing was special bonus. The food was excellent, the crew was amazing. Outdoors International did a great job of finding exactly what we were looking for.
Jesse Neveau
What an amazing experience!
The hunting lodge was out of this world!, Rooms, food and the scenery were all A+. Our guide was exceptional and had us on Shiras moose all five days. We saw over 30 total with at least 10 bulls. They had a plan for everything including taxidermy and game processing.
Kayla Redmon
LET'S START PLANNING YOUR NEXT TRIP
Be specific so we can find exactly what you're looking for.