Welcome to our comprehensive guide to the best hunting in Europe. If you're an avid hunter or simply looking to embark on a thrilling hunting adventure, Europe offers a diverse range of locations that cater to every hunter's preference. From breathtaking landscapes to abundant wildlife, the continent is a treasure trove for hunting enthusiasts. In this article, we will explore and recommend five top-notch hunting destinations in Europe that will surely exceed your expectations.
Outdoors International Podcast
Learn about Hunting in Europe from a European Hunting Consultant
Mat Cervantes speaks about the in's and out's of hunting in Europe. Specifically Spain, Scotland, England, Hungary, and Croatia. He goes in depth about hunting (stalking) red deer on their native Europe for wild stags.
They also speak about hunting in Europe for the other species available like fallow deer, Chinese water deer, roe deer, all the Spanish ibex and sika deer. You'll be surprised about the ancient tradition of hunting in Europe including driven hunts. We think you'll be glad you listened in.
Big Game Species of Europe
Species of Deer in Europe
Chinese Water Deer
Moose (Eurasian Elk)
Muntjac Deer
Pere David Deer
Reindeer
Sika Deer (Japanese and Manchurian)
Species of Goats in Europe
Alpine Ibex
Carpathian Chamois
Tatra Chamois
Species of Sheep in Europe
Other Big Game Species in Europe
Eurasian Lynx
European Grey Wolf
European Wild Cat
European Jackal
Western and Eastern European Bison
The Best Hunting Destinations in Europe
The Scottish Highlands, Scotland
The rugged beauty of the Scottish Highlands combined with its thriving wildlife make it an exceptional hunting destination. Famous for its red deer population, Scotland offers a unique hunting experience. You can immerse yourself in the tranquility of the Scottish countryside as you stalk these majestic creatures amidst the picturesque landscapes. The thrill of a successful hunt accompanied by the breathtaking views of mountains, lochs, and moorlands is an unforgettable adventure.
Białowieża Forest, Poland
Located on the border of Poland and Belarus, Białowieża Forest is a primeval forest that boasts a rich biodiversity and is recognized as a UNESCO World Heritage site. It is home to the European bison, also known as the wisent, which is the continent's heaviest land animal. Hunting in Białowieża Forest offers a unique opportunity to witness this iconic species up close. The forest's serene atmosphere, towering trees, and untouched wilderness create an extraordinary setting for an unforgettable hunting experience.
Tatra Mountains, Slovakia
For those seeking a combination of challenging terrain and breathtaking scenery, the Tatra Mountains in Slovakia provide an ideal hunting destination. The rugged mountain range offers an array of wildlife, including chamois and red deer. As you navigate through the stunning alpine landscapes, you'll be captivated by the awe-inspiring beauty that surrounds you. The Tatra Mountains truly embody the spirit of adventure, making it a top choice for passionate hunters.
Ronda, Spain
Situated in the province of Málaga, Ronda offers a captivating hunting experience amidst its stunning natural beauty. Known for its Mediterranean climate and diverse landscape, this region is abundant in game species such as ibex and wild boar. The rolling hills, deep gorges, and picturesque vineyards create a picturesque backdrop for your hunting endeavors. Ronda not only provides excellent hunting opportunities but also offers a rich cultural heritage and exquisite cuisine, ensuring an all-encompassing experience.
Dinaric Alps, Croatia
The Dinaric Alps in Croatia present a captivating hunting destination for enthusiasts who seek a mix of challenging terrains and diverse wildlife. This mountain range is renowned for its population of Eurasian brown bears, chamois, and roe deer. The adrenaline rush of hunting in this rugged and untamed landscape is unparalleled. With its crystal-clear lakes, dense forests, and limestone peaks, the Dinaric Alps provide an unforgettable backdrop for an extraordinary Croatia hunting expedition.
Are you ready to go hunting in Europe?
Europe offers a plethora of remarkable hunting destinations, each with its own unique charm and offerings. Whether you prefer the rugged beauty of the Scottish Highlands, the ancient wilderness of Białowieża Forest, the challenging terrain of the Tatra Mountains, the picturesque landscapes of Ronda, or the untamed wilderness of the Dinaric Alps, Europe has it all. Embark on an unforgettable hunting adventure and create memories that will last a lifetime in these remarkable European destinations.
Remember, each hunting destination has specific regulations and requirements, so it's essential to familiarize yourself with the local laws and guidelines before planning your trip. Happy hunting!
Ask Us About a Hunt
Request pricing and availability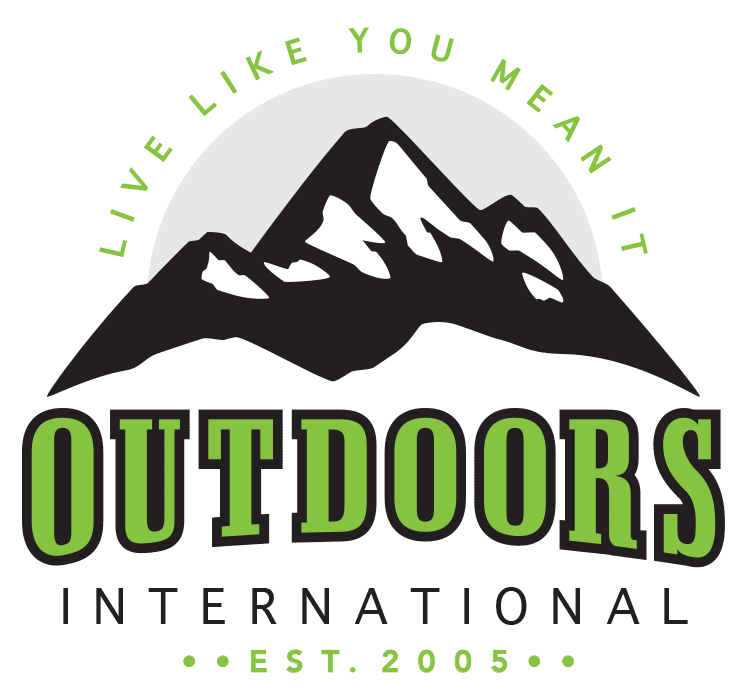 Discover why thousands of people have trusted Outdoors International to help plan their hunt.
Outdoors International has a team of hand-selected hunting experts to help you book your next hunt. Our job it is to help you in researching, booking and planning a great hunting trip with one of our amazing outfitter partners around the world.
My hunt was absolutely top notch.
The outfitter is a fantastic man and incredibly hard working and knowledgeable, there is no doubt he will do everything within his power to make peoples hunts successful and enjoyable. I plan to do it again with him next year for sure.
Wade Zuver
Our hunt was excellent.
We saw bucks every day along with all other sorts of wildlife. Mountain goats, bears, and foxes were common sights. Fishing and crabbing was special bonus. The food was excellent, the crew was amazing. Outdoors International did a great job of finding exactly what we were looking for.
Jesse Neveau
What an amazing experience!
The hunting lodge was out of this world!, Rooms, food and the scenery were all A+. Our guide was exceptional and had us on Shiras moose all five days. We saw over 30 total with at least 10 bulls. They had a plan for everything including taxidermy and game processing.
Kayla Redmon
LET'S START PLANNING YOUR NEXT TRIP
Be specific so we can find exactly what you're looking for.