---
Bushpig Hunts
Renowned as a paramount marauder of African crops and met with disdain from farmers, the Bushpig occupies widespread territories across Eastern, Central, and Southern Africa. Particularly abundant in regions of lower elevation that boast thick foliage, forests, meandering river vegetation, and reedbeds, they find ample cover, water sources, and sustenance, favoring crops such as maize (commonly known as corn) and sugar cane.
These optimal conditions serve as a catalyst for successful Bushpig hunts, with hunting opportunities extending to Ethiopia, Uganda, Tanzania, Mozambique, Zambia, Zimbabwe, Botswana, and Namibia. For avid pig hunters seeking a prime destination, South Africa emerges as the top contender, hosting specialized Outfitters dedicated to Bushpig hunting.
Bushpig Hunting Season
In South Africa and Zimbabwe, the pursuit of Bushpigs knows no seasonal limitations, permitting year-round hunts. Mozambique designates its hunting season from April 1st to November 30th, while Zambia's hunting window spans from the start of May until the conclusion of November. In Tanzania, hunters set their sights on Bushpigs from July 1st to December 31st. The optimal months for tracking down these creatures occur during the dry winter period when food becomes scarce, rendering them more susceptible to baiting. Conversely, it is advisable to avoid the rainy season when food is abundant and easily accessible, aided by their exceptional olfactory senses. For passionate pig hunters, South Africa emerges as the premier destination of choice.
Bushpig Hunting Methods
Given their nocturnal nature, Bushpigs rarely grace the daylight hours with their presence. However, on occasion, they become the target of opportunity when they unexpectedly burst forth from the undergrowth during a hunt. In Mozambique, skilled Outfitters employ beaters to flush out the pigs from the tall grass, offering clients the thrilling chance to shoot the animals while in full flight—an esteemed hunting technique reminiscent of wild boar hunts in Europe. For those endowed with physical stamina, exhilarating dog hunts can be arranged, while individuals of a more sedentary inclination can partake in the activity from the comfort of a concealed blind, aiming their weapons at bait piles consisting of putrefying meat or fermented corn. Bow hunters can also employ this method. The experience of hunting Bushpigs with dogs can be incredibly captivating for those who can match the animals' agility. Conversely, engaging in a battle of wits with a pig equipped with superlative senses of smell and hearing from the confines of a blind can be an immensely thrilling endeavor.
These cunning creatures demand that hunters employ their full array of skills and knowledge to entice them into the lethal range. Their shrewd nature contributes to the formidable challenge they pose. For enthusiasts captivated by Bushpig hunting, their tusks, mounted on a shield, make impressive displays. Additionally, both full-body and shoulder mounts enjoy great popularity, as each pig showcases distinct hues and facial expressions. As members of the swine family, Bushpigs demand respect, as they can exhibit heightened aggression when wounded.
Bushpig Hunting Gallery
Ask Us About a Hunt
Request pricing and availability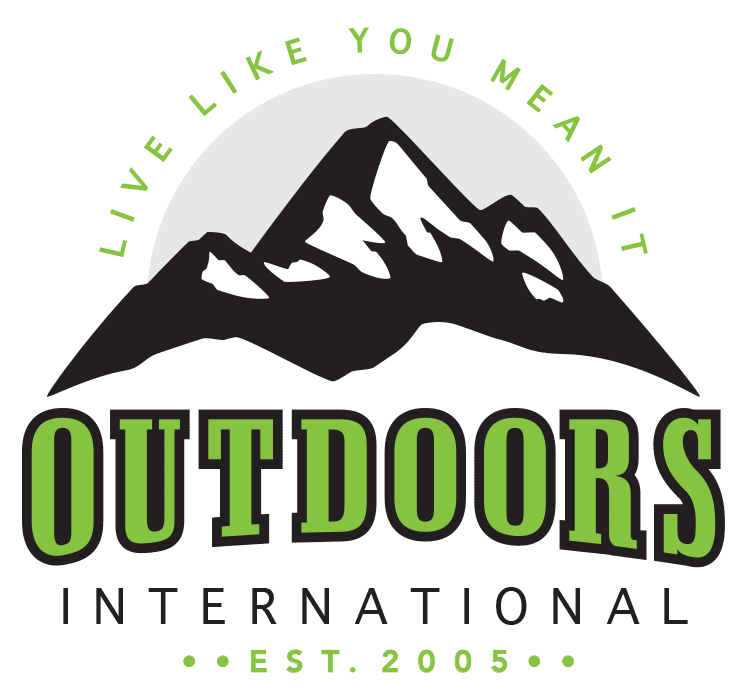 Discover why thousands of people have trusted Outdoors International to help plan their hunt.
Outdoors International has a team of hand-selected hunting experts to help you book your next hunt. Our job it is to help you in researching, booking and planning a great hunting trip with one of our amazing outfitter partners around the world.
My hunt was absolutely top notch.
The outfitter is a fantastic man and incredibly hard working and knowledgeable, there is no doubt he will do everything within his power to make peoples hunts successful and enjoyable. I plan to do it again with him next year for sure.
Wade Zuver
Our hunt was excellent.
We saw bucks every day along with all other sorts of wildlife. Mountain goats, bears, and foxes were common sights. Fishing and crabbing was special bonus. The food was excellent, the crew was amazing. Outdoors International did a great job of finding exactly what we were looking for.
Jesse Neveau
What an amazing experience!
The hunting lodge was out of this world!, Rooms, food and the scenery were all A+. Our guide was exceptional and had us on Shiras moose all five days. We saw over 30 total with at least 10 bulls. They had a plan for everything including taxidermy and game processing.
Kayla Redmon
LET'S START PLANNING YOUR NEXT TRIP
Be specific so we can find exactly what you're looking for.