---
Contact Us for Pricing and More Information
Permit Fishing
Also known as "Palameto", permit are found in the Western Atlantic Ocean. They are among the most prized fish in all of angling. Impeccable presentation and accurate casts are the double-edged sword that makes permit fishing so addicting and fun. Want to test your skill with the elusive fish of the flats?
To fish for permit on the flats, you have to hunt for them, looking for them tailing in the shallow water. Most of the time you are targeting an individual fish. Often, just getting a good shot at permit is considered a good day. Good luck, and tight lines!
Ready to go fishing?
Permit are the most fickle of all of the saltwater flats species, making them one of the highest valued prizes on a fly rod.
Ask Us About a Fishing Trip
Request pricing and availability
Discover why thousands of people have trusted Outdoors International to help plan their trips.
Outdoors International has a team of hand-selected fishing experts to help you book your next trip. Our job it is to help you in researching, booking and planning a great trip with one of our amazing outfitter partners around the world.
Second time I've done this particular trip. The steelhead run was awesome! The food was even better than the first time, which is hard to imagine, and our guide is the best there is! If catching big fish is your thing I highly recommend booking through Outdoors International.
We had an incredible time fishing in Mexico. We've already booked our next trip and can't wait to go back!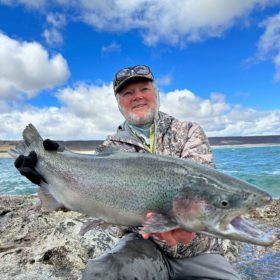 I expected big trout on this trip based on all the stories I've read over the years, and I was not disappointed! I broke my own personal best rainbow trout record at least SIX times on this trip, with the biggest being a 16 pound beauty.
I will be going again soon!