---
Ibex Hunting Trips
The Ibex, a representative of the Capra family, is a majestic creature akin to a mountain goat. It possesses remarkable, predominantly scimitar-shaped antlers and roams the Alpine meadows, migrating to higher or lower altitudes depending on the season. The Ibex thrives in nearly every significant mountain range across the Old World. The various subspecies of ibex can be pursued in various species within the Pyrenees (Spain), the Alps (Austria), the Caucasus (Azerbaijan, Turkey), the Altai (Russia), and the Pamirs (Kyrgyzstan and Tajikistan). Additionally, the Ibex has been introduced to exotic locations, including the USA, where it thrives in environments reminiscent of its natural habitat, such as in New Mexico.
The Ibex represents an ideal introduction to mountain hunting.
If you yearn to venture into the wildest and most desolate ridges of the world, such as the renowned Pamir Mountains, also known as the Roof of the World, but find the Marco Polo inaccessible, embarking on an Ibex hunt is strongly recommended. It poses an equally formidable challenge and allows you to immerse yourself in the same captivating environments and cultures.
Picture the breathtaking sight of the rising sun casting its golden glow upon snow-clad peaks. Envision spending a night in a shepherd's hut, redolent of Tengiz Khan's era, or a cave adorned with prehistoric paintings depicting the ancient pursuit of bowhunting Ibex. Your heart will race within your chest as you ascend hundreds of yards over treacherous rock slides, feeling the sheer intensity of the moment. And when the time finally arrives to take that decisive shot or accept defeat, your heart rate will surge twofold. The Ibex hunt is an extraordinary experience that elicits a primal connection with nature and tests your limits.
Ibex are often referred to as the "poor man's sheep".
Often though, an ibex hunt is more challenging than a sheep hunt. They live in higher, steeper, bigger, meaner country and they are more wily as well. Ibex are native to Europe, central Asia and southern Russia, and the average hunt will cost you about the same as a mountain goat hunt North America.
Ibex hunting embodies the quintessential mountain game pursuit, centered around the art of spot-and-stalk. While some locations allow for observation from below and extensive ground coverage using all-terrain vehicles or horseback, it is important to note that Ibex are wary of threats from below. Even if you manage to spot a worthy bull, reaching shooting range necessitates a lengthy detour and a challenging ascent, even with the aid of a modern long-range rifle. Most Ibex hunts demand physical exertion, where scaling commanding mountains or ridges becomes a prerequisite for the search. For high-altitude hunts, it is advisable to allocate a day or two for acclimatization.
An ibex hunt is relatively affordable.
Considering the challenges associated with reaching Ibex habitats, particularly when compared to other species like argali or markhor, Ibex hunting is comparatively affordable. The cost for hunting introduced animals typically starts at around $2,500-$3,000. On the other hand, hunting free-range Ibex in their natural habitat begins at $5,000 and may extend into six figures for the more remote and desirable subspecies. Prices for Ibex hunts in Spain vary significantly based on the specific species among the four available and the size of the trophy one wishes to obtain.
The more expensive Ibex hunts often encompass package deals that include multiple trophies or species, or they are calculated for small groups of hunters. Opting to embark on this adventure with friends not only enhances the enjoyment but also provides potential cost savings. Notably, Ibex hunts in Tajikistan offer excellent value, as the country remains less explored by mountain hunters, yet it excels in terms of experience and trophy size.
Ibex Hunting Season
Spain boasts the most generous seasons for Ibex hunting, spanning from early autumn well into spring. The prime time for Ibex hunting usually coincides with the rut, which occurs in November-December. However, weather conditions can play a decisive role. In more elevated and untamed regions like the Pamirs, mountain passes leading to Ibex habitats may become inaccessible early in winter.
Ibex Conservation
Many outfitters who offer Ibex hunts participate in community-based conservation programs. These initiatives create incentives for the local population to preserve nature, as the income derived from harvesting a few mature males outweighs that obtained from killing numerous animals of varying ages and genders solely for meat.
Ibex Hunting Gallery
For those seeking the ultimate thrill of exploring the untamed wilderness, the Ibex is an ideal quarry.
It allows you to traverse the same rugged terrains and encounter the rich tapestry of environments and cultures that define these remote corners of the world. Witness the spectacle of the sun-drenched peaks, their snowy summits glistening in the morning light. Immerse yourself in the ancient traditions and indulge in the finest gastronomy while hunting in Spain, where creature comforts blend harmoniously with a storied heritage. However, regardless of the location, the pursuit of Ibex guarantees the same relentless ardor and exhilaration.
Now is the time to seize the opportunity and embark on your Ibex hunting expedition. Book your adventure today and unlock the door to a realm of unparalleled challenges and unforgettable experiences.
Ask Us About a Hunt
Request pricing and availability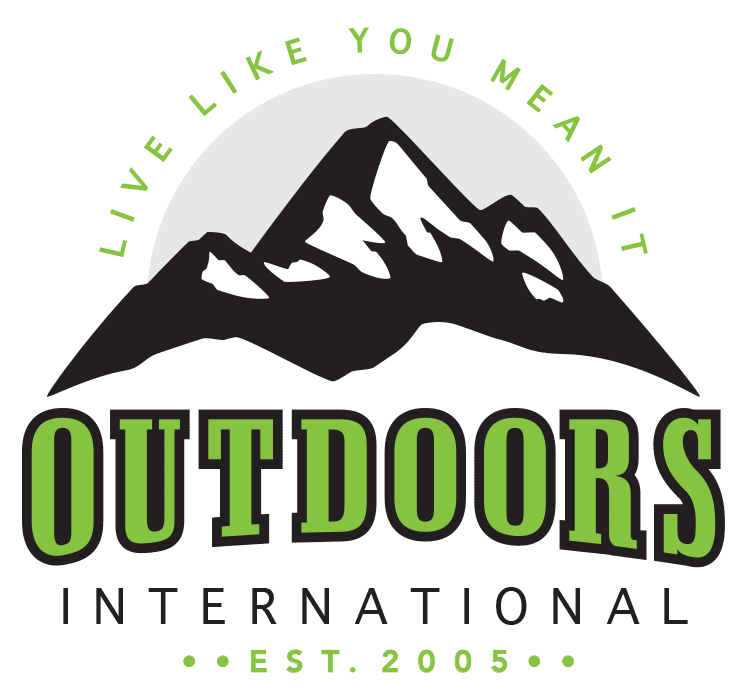 Discover why thousands of people have trusted Outdoors International to help plan their hunt.
Outdoors International has a team of hand-selected hunting experts to help you book your next hunt. Our job it is to help you in researching, booking and planning a great hunting trip with one of our amazing outfitter partners around the world.
My hunt was absolutely top notch.
The outfitter is a fantastic man and incredibly hard working and knowledgeable, there is no doubt he will do everything within his power to make peoples hunts successful and enjoyable. I plan to do it again with him next year for sure.
Wade Zuver
Our hunt was excellent.
We saw bucks every day along with all other sorts of wildlife. Mountain goats, bears, and foxes were common sights. Fishing and crabbing was special bonus. The food was excellent, the crew was amazing. Outdoors International did a great job of finding exactly what we were looking for.
Jesse Neveau
What an amazing experience!
The hunting lodge was out of this world!, Rooms, food and the scenery were all A+. Our guide was exceptional and had us on Shiras moose all five days. We saw over 30 total with at least 10 bulls. They had a plan for everything including taxidermy and game processing.
Kayla Redmon
LET'S START PLANNING YOUR NEXT TRIP
Be specific so we can find exactly what you're looking for.