Big Game Hunting in Scotland: An Unforgettable Adventure
Experience the thrill of big game hunting in the majestic landscapes of Scotland. At Outdoors International, we offer an unparalleled hunting experience that combines the excitement of the chase with the breathtaking beauty of the Scottish wilderness. Join us on an unforgettable adventure as we embark on a quest to track and hunt some of Scotland's most iconic game species.
Discover Scotland's Rich Hunting Heritage
Scotland has a long-standing tradition of hunting, deeply rooted in its history and culture. The country's diverse topography, ranging from lush woodlands to expansive moorlands, provides the perfect habitat for a variety of game species. Whether you're an experienced hunter or a novice, Scotland offers a unique and challenging hunting experience that will leave you captivated.
The Thrill of the Chase
Embark on a thrilling hunting expedition as we guide you through Scotland's untamed wilderness. Our experienced guides, who possess an intimate knowledge of the land, will lead you to prime hunting grounds where you'll have the opportunity to encounter an array of majestic game animals. From red deer and roe deer to wild boar and game birds, the possibilities are endless.
Immerse Yourself in Nature's Splendor
Picture yourself surrounded by breathtaking landscapes as you stalk your prey through heather-clad hills and ancient forests. Scotland's natural beauty serves as the perfect backdrop for your hunting adventure, providing a sense of tranquility and harmony with nature. Take a moment to soak in the magnificence of your surroundings and appreciate the wonders of the Scottish wilderness.
Expert Guides and Safety Measures
Your safety is our utmost priority. Our expert guides are not only knowledgeable about the local wildlife and hunting techniques but also well-versed in ensuring a safe and responsible hunting experience. They will provide you with essential guidance and support throughout your journey, ensuring that you make the most of your hunting expedition while adhering to ethical and sustainable practices.
Accommodations and Amenities
After an exhilarating day of hunting, retire to our comfortable and well-appointed lodges, nestled amidst the picturesque Scottish countryside. Relax and unwind in the cozy ambiance of our accommodations, where you can indulge in hearty Scottish cuisine and share stories of the day's adventures with fellow hunters. Our lodges provide the perfect blend of comfort and authenticity, allowing you to immerse yourself fully in the Scottish hunting experience.
Planning Your Hunting Trip
When planning your big game hunting trip in Scotland, it's essential to consider the legal requirements and obtain the necessary permits and licenses. Our team at Outdoors International will assist you in navigating the paperwork and ensure that you meet all the regulatory obligations. Additionally, we can tailor your hunting experience to your specific preferences, whether you're interested in a single-species hunt or a combination of different game species.
Conclusion
Embark on a remarkable hunting expedition in Scotland, where the thrill of the chase meets the beauty of the wilderness. At Outdoors International, we offer an unrivaled hunting experience that will leave you with lifelong memories. Immerse yourself in Scotland's rich hunting heritage, explore its stunning landscapes, and revel in the excitement of tracking and hunting magnificent game animals. Book your adventure with us today and prepare for an unforgettable journey into the heart of Scotland's wild beauty.
Interested in booking a hunting trip in Scotland?
Ask Us About a Hunt
Request pricing and availability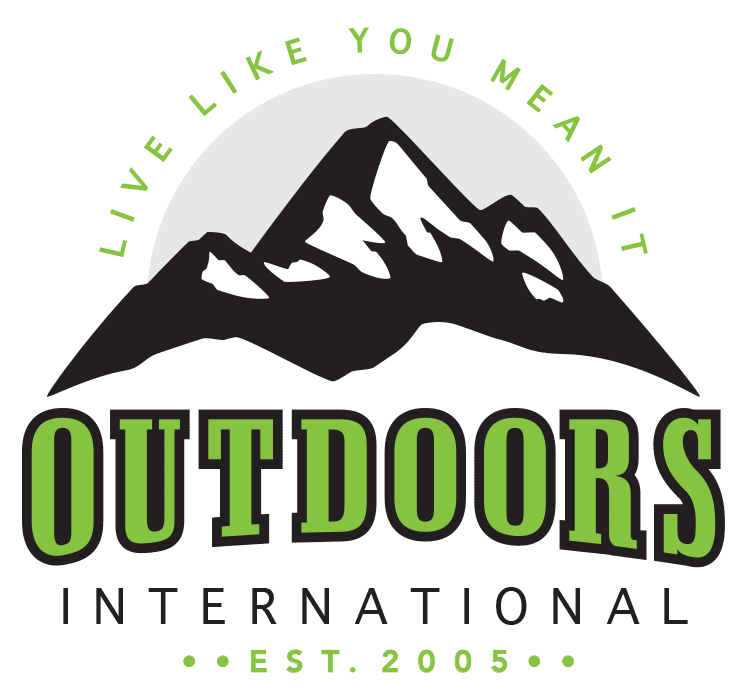 Discover why thousands of people have trusted Outdoors International to help plan their hunt.
Outdoors International has a team of hand-selected hunting experts to help you book your next hunt. Our job it is to help you in researching, booking and planning a great hunting trip with one of our amazing outfitter partners around the world.
My hunt was absolutely top notch.
The outfitter is a fantastic man and incredibly hard working and knowledgeable, there is no doubt he will do everything within his power to make peoples hunts successful and enjoyable. I plan to do it again with him next year for sure.
Wade Zuver
Our hunt was excellent.
We saw bucks every day along with all other sorts of wildlife. Mountain goats, bears, and foxes were common sights. Fishing and crabbing was special bonus. The food was excellent, the crew was amazing. Outdoors International did a great job of finding exactly what we were looking for.
Jesse Neveau
What an amazing experience!
The hunting lodge was out of this world!, Rooms, food and the scenery were all A+. Our guide was exceptional and had us on Shiras moose all five days. We saw over 30 total with at least 10 bulls. They had a plan for everything including taxidermy and game processing.
Kayla Redmon
LET'S START PLANNING YOUR NEXT TRIP
Be specific so we can find exactly what you're looking for.