Angler: Alex Anne Mathews
Date: June, 2018
Trip Taken: Fly Fishing Bristol Bay in Alaska
Fishing Consultant: Patrick Kissel with Outdoors International.
Whether you're skating a mouse pattern over angry pike, flipping neon egg imitations across gin-clear pools pecked black with sockeye salmon, or waking up to Chef PJ's steaming egg-and-cheese biscuit on a damp morning, the bite is always on at the Bristol Bay Lodge.
Upon crossing Lake Aleknagik, the jet boat banked around a corner to reveal a long and buoyant dock, poetically flanked with de Havilland DHC-2 Beaver float planes. I thanked my happily busy schedule for staving off any expectations I could have built up about this place—there's no way I could have imagined anything close to what I saw before me.
My obsessively organized father, a diesel mechanic in his early years and now a woodturner, immediately recognized the cleanliness and detail in the lakeside gear closet: "If only my shop had everything at a right angle like this!"
Of course, after working and fishing for a year and a half in South Florida, I was busy counting down the minutes until my feet sat snug in a pair of waders.
Yet again, the reality I found was better than anything I could have imagined.
In fact, a mere hour after our introduction to the grounds, my father and I were setting the hook on Arctic char and shouting our typical banter from the long ends of a drift boat. Shawn, a native of Georgia and our Day One Guide, just smiled in witness with one hand on the tiller motor and the other on a large wooden landing net.
That night, I discovered the ultimate cure for insomnia: a hefty from-scratch meal and a night-fishing session on Sunshine Creek. Due to high water in the lake's small tributary, the trip soon turned into a two-boat dead drift just yards from the main lodge, each of us clutching beer cans instead of fly rods. I never knew I could laugh so hard; I nearly forgot that I'd only first introduced myself five hours prior.
I stirred early the next day with a gentle knock on our door and a tray of steaming coffee. I rubbed my eyes and tried to make sense of my father's questions as to what we'd caught the night before. Suddenly reminded of the waders that hung in a heated shed just outside, I reached for a mug and began Day Two.
Bound for the Togiak River, I celebrated my first ride in a float plane during which my jaw never leaves the floor.
The air was clear and bright and, for the majority of the hour, I saw a fractal of snowcapped peaks that reached up and vanished into all 360˙ of the horizon. I looked over the shoulder of my copilot seat, not yet accustomed to the bulk of my wading jacket and noise-scrubbing headphones, and give Dad a thumbs-up. He smiled and mouthed his reply: This ain't Florida.
After a number of humbling encounters with beastly Chum (a.k.a. Keta or Silverbrite) Salmon, Dad, myself, and our guide Lucas pulled up to a gravel bar where lodge owners Dave and Cathy Sandlin stood waiting with longtime guide and float plane pilot Dan. It was time for shore lunch.
Shore lunch is a big deal.
Each guide brings his or her own proprietary bonfire salmon method, often accompanied by an animated story about how this particular recipe came to be. Dan's shore lunch consists of King Salmon filleted mere hours after its final swim, beer-battered and fried golden then stacked ten-high on paper plates and complemented by a pot of steaming vegetables.
​My father and I spent the following six days in a constant state of awe. Sure, the views continue to knock my socks off—even as I review the camera roll on my cell phone—but the smaller and more voluntary details are no doubt the drivers behind every guest's decision to return to Bristol Bay Lodge.
I nearly shed a tear when Patrick, our Day Six Guide, waded out waist-deep with a plate of barbecue salmon and potatoes. Holding the plate aloft, we traded casts with my grandfather's 6-wt rod, drifting a BWO dry fly in pursuit of the one task that remained on my BBL Fly Fishing Bucket List: catching a rising Arctic Grayling. I found a sliver of hope in the human race when, after telling our assigned guide about this FFBL item, each made every effort to put a check mark next to it, regardless of scheduled program or limitations.
These "little perfections" are by no means exclusive to members of the staff in BBL's Main Lodge. Wading the tidal waters of the Bering Sea during our overnight at Rainbow Camp, I bombed out my third-ever cast with a Spey rod. Enchanted by the power in this new tool, I looked over my shoulder at Dave Sandlin, who started to shout something encouraging but was cut off by a loud zip and a pop. I turned only to watch as an impressive King Salmon take advantage of my inattention; it hurdled downstream with 80 yards of Dave's Skagit head line and, thankfully, only skin from my pinky finger with it. I now have a new appreciation for the term "flesh fly."
Though it was dinner time when we returned to the lodge and there were a thousand things to do, Stephanie wasted no time in gathering a team of local experts to repair the deep line cut that was already masterfully field dressed back at camp. I looked up at Dad to avoid seeing anything that resembles blood, and asked for the first time aloud, "How did the absolute best people for this line of work all end up in the same place?" The answer still eludes me.
Day Seven, the diary heading that looms over all throughout the adventure-filled days and nights at Bristol Bay Lodge, had finally arrived. Wooden doors of guests' rooms leaked a symphony of grumbled protests and final carry-on zippers as everyone prepared for tomorrow's journey back to the Real World. Fly rod in hand and pajama pants tucked into my hiking boots, I ventured out to the lake's shore to see one last pike hit the lake's surface. The breeze laid down and the gravel path underfoot held silent just long enough to detect laughter from the porch of a lakeside guest cabin. Following that jubilant sound, I found twelve blushed faces, both guides and guests, ages ranging from twenty to seventy years of age. I knew them well by now, and they were nodding to the cadence of a song that Blake, Minneapolis (?) native and Head Guide (?), sang while strumming a guitar on his knee. Five hours passed like a TV episode and the guitar slowed; still-wide smiles were now punctuated by yawns and I found myself more encouraged than ever that wild places and pure hearts still exist on this Earth.
Personalities, weather conditions, meal ingredients, stories, abilities—spectra that would be considered divergent on paper—all seem to come together and fuse this unsurpassed place to its unsurpassed people. I am so lucky to have been immersed into the personal and ecological workings of Bristol Bay, Alaska, and if I had not been so before embarking on this journey, I am ready to defend its survival with everything I have.
I thought it appropriate to end this memory with a line I recently came across in a column by Kirk Deeter. An acclaimed author and fly fisher, Deeter shares his advice to aspiring writers on creating meaningful work; one particular line immediately stood out as it seamlessly exemplifies the spirit of Bristol Bay Lodge:
Ultimately, the stories have very little to do with fish, and everything to do with the people you went fishing with and the places where the adventures happen.
by Alex Anne Mathews
Are you interesting in booking this fishing trip?
Get Pricing, Availability and More Info
Here are some other fishing trips you might be interested in:
Ask Us About a Hunt
Request pricing and availability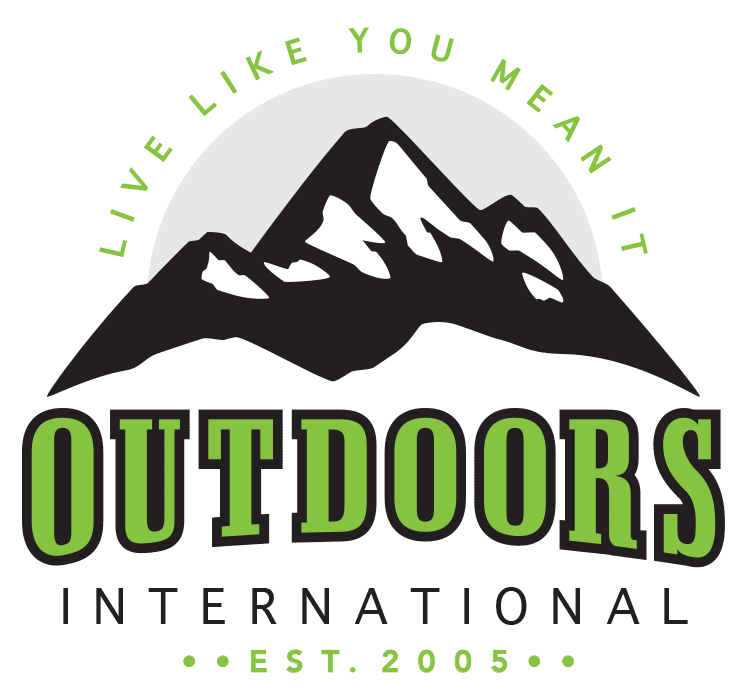 Discover why thousands of people have trusted Outdoors International to help plan their hunt.
Outdoors International has a team of hand-selected hunting experts to help you book your next hunt. Our job it is to help you in researching, booking and planning a great hunting trip with one of our amazing outfitter partners around the world.
My hunt was absolutely top notch.
The outfitter is a fantastic man and incredibly hard working and knowledgeable, there is no doubt he will do everything within his power to make peoples hunts successful and enjoyable. I plan to do it again with him next year for sure.
Wade Zuver
Our hunt was excellent.
We saw bucks every day along with all other sorts of wildlife. Mountain goats, bears, and foxes were common sights. Fishing and crabbing was special bonus. The food was excellent, the crew was amazing. Outdoors International did a great job of finding exactly what we were looking for.
Jesse Neveau
What an amazing experience!
The hunting lodge was out of this world!, Rooms, food and the scenery were all A+. Our guide was exceptional and had us on Shiras moose all five days. We saw over 30 total with at least 10 bulls. They had a plan for everything including taxidermy and game processing.
Kayla Redmon
LET'S START PLANNING YOUR NEXT TRIP
Be specific so we can find exactly what you're looking for.
References:
Deeter, K. (n.d.). Fly Fishing Jazz: On Writing About Fishing… "Roll the Miles" (Midcurrent Blog). Retrieved from https://midcurrent.com/experts/fly-fishing-jazz-on-writing-about-fishing-roll-the-miles/