June, 2018
I thought I had experienced the ultimate adrenaline rush or thrill in the past like coyotes coming in on a string to a voice call your blowing with your hands, wolves howling in the moonlight, a big 30" buck coming into the water hole I'm sit'in at, right on schedule looking right through you. My most favorite or ultimate until this year, the bugle of a big bull elk so close you are nearly face to face and your ears are ringing from the harmonics when he finishes. I had goosebumps all over my body with each encounter and legs that were shaking uncontrollable like wet spaghetti noodles from the encounters. I'm sure some of you have been here before, some of you want to be, and some of us pray for it each year.
All I can say is, be careful what you wish for!
This Alaskan brown bear hunt was a thrill to say the least! Nothing, I mean nothing could prepare me for what I was about to experience except for experience an Alaskan brown bear hunt itself. I've had black bears woof at me and then run away, javelina snapping their jaws and aggressively advance in my direction with stick and string in hand. Bull elk coming in hard, running past me searching intently for the source of that last wild cry and tearing the tops off trees as they whipped their heads back and forth.
At 20-25 yards I could finally see the bruin clearly, mouth open, teeth exposed,…. Otto yelled, "Shooooootttt" and I shouldered my 7 mag and pulled the trigger, "Crack" went the centerfire, I loaded again and pulled the trigger again, the 7 mag barked again and his forward progress was slowed quite a bit.
Imagine an 800 lb 8 ½ft tall 4ft+ wide mass charging as fast as it can your way, mowing down everything in its path.
Pieces of tree moss flying in the air in the wake of its path. Then imagine him appearing all of a sudden at 30 yards away at full tilt plowing through the green and yellow moss covered grounds of the Southeastern Alaskan rainforest busting down everything in its path. That's what this brief hunt was all about for me. I think Jim Shockey
says it best, "Whoooolly Mooooolly!"
I've been hunting in Alaska three times, twice for brown bear and once for caribou with my dad.
So far I was 0 for 3, but I fell in love with this country my 1st flight over. The majestic Alaskan Range
west of Anchorage, its wildness, vastness and abundance of wildlife was amazing to view from a Dehavilland Beaver
. I wonder how this country could have so much snow and also a rainforest-like ecosystem. Moss covers everything in SE Alaska and the Prince William Sound
from the pebbles to the treetops in some areas. Valdez, Alaska has seemingly become my second home as I can't get enough of the 5,000 ft peaks that rise from the ocean waves to the heavens. In summer, it's incredibly green from the salt (ocean) to the snow capped peaks and glaciers that surrounds this town of historic proportion. In winter, they average 30-50 feet of snowfall each year. Remind me not to go there in January! When there I find myself unable to control my shutter finger, you can't take enough pictures, no matter what time you may arrive.
I met Otto Kulm 4 years ago.
He seemed to be my kind of guy, low key, knowledgeable of the areas he hunts, and guides very successfully for Dall sheep and mountain goat! My next dream hunt! Might as well try a guy out before you go full bore right?
Like most of you I experienced the doldrums' of the April draw results after finding out you didn't draw in any state you applied to…. for anything! Well this was my year for that and I guess it was my time as I had drawn a couple years in a row for bull elk here in Arizona and harvested one nice bull with the bow that we called in very very close. So I guess my misfortune at the draw this year in the lower 48 turned out to be good fortune for me and a ticket to a hunt of 2 lifetimes if I get out of here alive.
I'd kept in touch with Otto over the winter and tried to meet up with him at one of the western big game shows in SLC and then Vegas but our work paths were set on different bearings and thus never crossed. Otto sent me and his other clients the same sad news about the Alaskan Dall Sheep draw like I had heard a few weeks before in the lower 48. NaDa! He did mention that he had a spot open up on his Alaskan brown bear hunt due to a late cancellation and offered me the hunt. My schedule was too busy to schedule a hunt of this caliber right away I figured, but my interest was peaked and I told him would get back to him in a week and to keep me at the top of his list just in case. I called Otto the following week to see if he had filled the tag yet as my schedule broke free the week before the hunt, and he still said, "No", and the tag was still mine for the taking. I happily told him I was "IN"! Man that felt good!!
We worked out the details and I got reservations to arrive in Valdez on the 30th of April.
We weren't alone on the hunt as new friend Ken Lodge from Minnesota was also coming along with high hopes as well. We met in the airport in Anchorage and we swapped stories, talked about the previous year and what we might expect to run into this year as far as bears, obstacles, etc for the next 10 days! In an hour we were in my second home surrounded by snow covered peaks reaching from "The Salt" to the blue skies on the north slopes to the melting southern exposures giving way to brown leafless willows and dirt. A good sign the bears should be coming out of hibernation! Within and hour or two we were off to the range to ensure our weapons were not miss-handled on the trip over. We watched each other shoot as 6 or 8 mountain goats fed all over the slopes behind the gun range (500-700 yds) on the hill side. A die hard bow hunter by heart I didn't feel I had the time needed in a week to feel confident in shooting 50-60 yds consistently with the 350 gr carbons. A distance I figured was "close enough" for a brown bear, a really big bear, a really big mean bear if the occasion occurred. So,…. I chose to bring my Model 70 7mm Mag. Topped with a Huskema 5x–20x
I felt anything under 600 yds is fair game with this setup for me! (Sorry dad!)
We watched a couple black bears just out of town rummaging the slopes for food and water the next day since we were delayed a day getting out. This started to get our hopes up and we figured was a good omen for the beginning of the hunt. A small brown bear was also seen by one of the guides near his residence on the way home not too far from the airport, another good sign.
Montague Island was to be our destination for a 10 day brown bear hunt.
At the inlet to the Prince William Sound it's the 1st thing the waves hit coming in from the East. The Eskimos
that used to inhabit the island referred to this island as Sukluk or "Terrible Island", but not because of the bears but the SE exposure and the terrible seas that constantly pounded the surf in the winter. It is also referred to as "Land of the Giants
" by many that fish the area by boat as numerous huge lingcod and giant halibut are caught just off the coast. We were also told that the island is where the Alaskan G&F takes problem bears from the mainland, Kodiak or any other inhabited area. Hummm…… do you see a pattern here? Or the making of a good old horror show? (Terribly Giant bears?) No matter what the explanation it was embedded in our minds made for a restless night's sleep.
A day late getting out of Valdez, due to scheduling conflicts with the bush pilot Otto and Pete (Ken's Guide) were off in the small Cessna 209 headed for a strip of beach on Montague Island about 40 minutes away. Ken and I arrived on the 2nd flight about 11 am and began helping hike the gear into camp with Otto and Pete. We had to get all our gear off the beach over the flotilla of washed up timbers that lined the stormy high tide line in the area. This took about an hour although not very far it took a few trips up and over each set of logs.
Setting up camp.
We spent the evening getting camp organized and then Otto and I spent a few hours glassing from camp hoping to spot our prey and then make a plan for the morning stalk till dinner called. A big meal of Mountain House Chicken & Noodles
and then a little more glassing and it was time to tuck it in for the night. Snow level was about ½ way up the 2,500 ft peaks so we really figured we'd see some bears in the snow. No brown bears seen in this interesting snow covered mountain country this night. So we zipped up our tents and prepared for the usual restless night's sleep before opening day.
After a pretty rough night of sleep because of the eminent opening day and some very loud snoring in my tent……. I wasn't really awake as I scarfed down some Mountain House eggs
and moose sausage! Umm Yum Yum!
We had some discussions at breakfast, a few minutes glassing of the open slopes and since we didn't see anything this am or the night before we would get some elevation and head up behind camp and find a good spot to glass on day 1. Pete and Ken would head up the beach and see what they could see. Otto and I ran into the typical Alaska terrain right from the get-go 50 yards from camp crossing through a slough of mud and swamp water moss. Once through this and the willows we needed to get through a 50 or 60 yard section of pines and break out into some clear cut timber area open enough to glass a large section of the country.
The willows were a real bugger, mother nature must have planted them about 4 inches apart as we slapped each other in the face pushing ourselves and packs around trying to get through to the trees that we could see not far ahead. Once out of the willow slapping we emerged into a moss covered tropical rainforest and a very nice black dirt trail 10-12" wide. There was a carpet of yellow and green moss, spongy as anything I've ever stepped on that grew everywhere up into the bushes and on to the trees 10 ft from the ground. It was like a totally different ecosystem in 10 yards!
I remember telling Otto there must be a bunch of blacktail deer and bear around to make a trail like this.
Montague is I think the largest uninhabited island in N. America. Uninhabited I think since this is where they put or transport all the problem bears from the mainland as we found out the day before we left. As we proceeded up the trail I could hear eagles cackling above us, probably perturbed we were in there area I thought, "A nest maybe close by", I thought?
We had it made now, a nice trail and we'll be through to the clear cut in no time.
We followed the trail about 30 yards when all of a sudden a very loud "WOOF" was heard in front of us on the trail. Otto said, "Bear, Bear!" We both dropped to our knees. All I could see was a dark, very large animal moving from left to right about 25-30 yards in front of us and disappearing 30-40 yards away into the brush. We both chambered rounds into our guns nervously as the crashing ensued in front of us but out of direct view. It all happened in seconds as the bear took 4 or 5 bounds quartering away from us and out of sight on the 2nd or third crash. I looked at Otto for 2-3 seconds when we heard another loud "Woof" and chomping jaws wildly. The brush in front of us was busting and crashing but we couldn't see anything for sure.
Seconds later here he came, materializing out of the moss covered grounds at full tilt straight at us!
Trees were pushing aside and the green moss was flying all over. At 20-25 yards I could finally see the bruin clearly, mouth open, teeth exposed,…. Otto yelled, "Shooooootttt" and I shouldered my 7 mag and pulled the trigger, "Crack!" went the centerfire, I loaded again and pulled the trigger again, the 7 mag barked again and his forward progress was slowed quite a bit. A second or two after my report Otto finally squeezed one off from his 375 Ruger and the 300 grain solid finally stopped his forward progress at 10 yards! Looking at each other in disbelief I watched as Otto's eyes opened wider and wider and wider…… Looking back towards the bear in slow motion he started to stand!
Geezzz we couldn't believe it.
I grabbed a couple more rounds from my butt stock and loaded the 1st one in fumbling the 2nd to the mossy floor. Chambering the one round I shouldering my 7 mag and I searched for that "behind the front leg shot", but it wasn't there. Otto exclaimed again, "Shooot, Shooot". The bear was really pissed off and roaring and growling like an African lion trying to get to his feet. All we had was his frontal area and he was tucked behind a couple trees pretty good. I placed another round just in front of his shoulder and he went down once again.
We both stood in amazement again looking at each other and wondering how in the world this beast could take so much punishment.
I shot three 7mm rounds topped with 180 grain Bergers and one of Otto's 375 300 grain solids all put to him at less than 25 yards! A few more seconds passed and I think Otto was digging for his video camera and I was ejecting the last round reloading a couple more from the butt stock ammo belt into the action when peripherally I saw more movement from the big bruin. "Crap, Wholly Molly, here we go again now what" I was thinking, "Here he comes again?!?!!". In a few seconds he was trying to stand once again and I searched for another spot to put him down and out. Otto said to try to wait until he comes across the trail if possible. As he was trying once again to stand his front legs buckled and his hind end plowed the rest of him through bush and trees until he came across the trail we were on 25 yards ahead. "Finally a shot at the vitals", I said to myself. I squeezed one last round from my knees aiming through both shoulders and it appeared the bruin was finally out of gas. I remember looking over at Otto and smiling and kind of waiting for his eyes to get big again. All I saw was a big smile, and his camera running I think, and I put my right hand out to say thanks! I sat back on my haunches and Otto filmed a little as I brushed off my forehead and sat there for a collective minute. I remember thinking I couldn't have imagined getting more than one shot off with my bow if I'd had it and I'm sure it wouldn't of stopped his forward momentum one ONE-I-O-DA. This dude was coming in for breakfast and we were on his menu and he didn't care what was in his way.
After 5 minutes or so and he stopped growling I made my way up to him 25 yards away ever watchful of any movement.
I saw none but none-the-less I was very nervous upon my approach. No ground shrinkage here as I tossed a branch his way and still no movement, kicked his feet and still no movement. Yea he was finally down! Sitting back down on the mossy carpet 10 ft away I could do nothing but shake Otto's hand again and my head. I stood there in utter amazement at the sheer size of this critter that wanted me/us for an appetizer I'm sure.
He has battle scars all over him from old ones on his back to fresh puncture marks on his hind end by another , "Bigger" bear? This big boy was a scrapper for sure! Then I started thinking about the bear that had bit him and started looking around cautiously as the sun broke out for the day! "Oh Crap, now we got to be weary for another bear?" "Maybe that's why he was so pissed off?" I thought.
We sat there for another 10 minutes thanking god we were still on this earth and for providing for us, in a little unconventional way, our bounty.
It took both of us all we had to roll him around for pictures and the skinning job. Holy cow, what a job you think an elk is tough! We packed the head and full cape into Otto's extremely large backpack. All his stuff and mine went into or on my pack. It was pretty much all we could do to get Otto up off the ground yesterday with that bear hide in his pack and we felt happy we didn't have to go too far to camp initially.
We didn't know if Otto would make it a mile if it had been that far with that pack! Honestly I can't remember if I had the "Chills of adrenalin" or goose bumps I mentioned earlier in the story yesterday or not during this encounter. But I've had them 3 or 4 times since sitting in camp skinning out the bruin when anything or anyone broke the silence just inside the tree line or walked up on me from behind on the carpet of moss! See, we killed this bear 2-300 yards from camp. I'm hoping Mr. Lodge fills his tag quickly just in case the bear that bit mine is lurking in the forest nearby!A few facts:
We taped him out in the field at 8.5' long and 9.5' toe to toe which would square him at roughly 9 ft.
We figured he'd go about 800 lbs total wt.
We field measured the skull at 16 4/8 by 11 0/8 for a total of 27 4/8. The taxidermist in Anchorage measured the skull at 27 0/8 and rough aged the bear at 21. We'll see when the AK Game and Fish looks at the tooth we pulled.
Front pads were 7 ½", rear were 9"
3 teeth missing and one canine broken. Maybe that's why he was so pissed!
P.S. The day I flew out 3 days after the bruin went down Mr. Lodge shot a beautiful 6-7 ft bear! Congratulations Ken for finally making that last milestone!
Leica 10-15 X 56
Winchester Model 70 7mm magnum with Berger 180 gr
Outdoorsmans Tripod
Huskemaw 5 X 20 scope
Sitka clothing
Bomb Shelter tents
Jim Shockey – No Guff Pack
North Face clothing and bags
Cabela's guide boots
Outdoor Edge knives
Zeiss Spotting scope
by: Kevin Mitchell: Gilbert, Arizona
Ask Us About a Hunt Request pricing and availability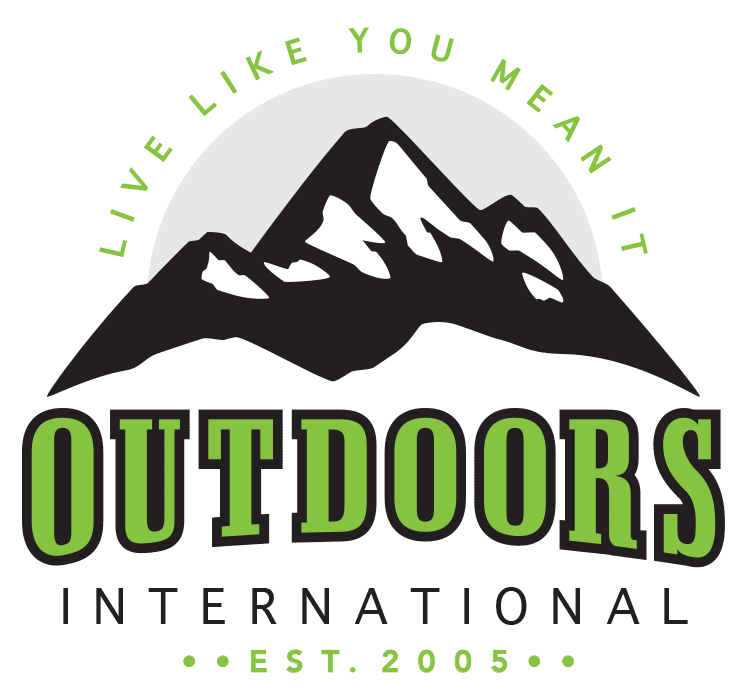 Discover why thousands of people have trusted Outdoors International to help plan their hunt.
Outdoors International has a team of hand-selected hunting experts to help you book your next hunt. Our job it is to help you in researching, booking and planning a great hunting trip with one of our amazing outfitter partners around the world.
My hunt was absolutely top notch.
The outfitter is a fantastic man and incredibly hard working and knowledgeable, there is no doubt he will do everything within his power to make peoples hunts successful and enjoyable. I plan to do it again with him next year for sure.
Wade Zuver
Our hunt was excellent.
We saw bucks every day along with all other sorts of wildlife. Mountain goats, bears, and foxes were common sights. Fishing and crabbing was special bonus. The food was excellent, the crew was amazing. Outdoors International did a great job of finding exactly what we were looking for.
Jesse Neveau
What an amazing experience!
The hunting lodge was out of this world!, Rooms, food and the scenery were all A+. Our guide was exceptional and had us on Shiras moose all five days. We saw over 30 total with at least 10 bulls. They had a plan for everything including taxidermy and game processing.
Kayla Redmon
LET'S START PLANNING YOUR NEXT TRIP
Be specific so we can find exactly what you're looking for.
Apply to Win a Trip in the OI Draw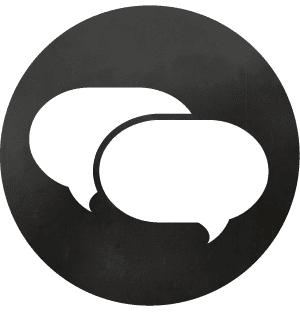 Step 1
Browse the active draws above.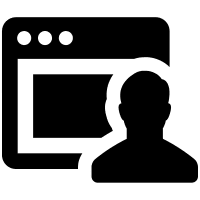 Step 2
Apply for any trip(s) that interest you as many times as you want to increase your odds.
For every $100 spent, you'll receive a free entry for our Yearly Grand Prize.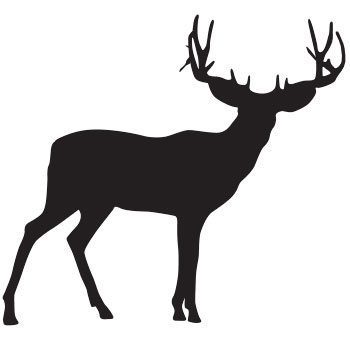 I am so grateful for the opportunity
"Thank you to Outdoors International, all the PHs and their awesome staff. I made some new friends and will be back to Africa to see them again 100%."
-Brye Mangum | 2023 Winner
Thank you Outdoors International
"Very excited for the trip! I'll be bringing my dad along with me. If you haven't put in for the OI draws you should these guys are legit!"
-Tyler Kirk | 2018 Winner
It was the trip of a lifetime!
"I won an OI Draw and it turned out to be one of my most memorable and rewarding hunts. I always dreamed about Africa, but never thought it'd be a reality for me."
-Dason Lasater | 2018 Winner
Subscribe for Notifications