Here's a basic brown bear hunting gear list that will give you a good idea of how to prepare for a standard brown bear hunt. Other than the gear itself, one of the best tips we can give you is this: When packing your gear in your backpack, compartmentalize your gear in dry bags. Keeping your gear dry is extremely important.
*Be sure to check with your outfitter or consultant for any details or equipment that may not be included in this packing list.
Brown Bear Hunting Gear List
Clothing and Apparel
Stocking hat and gloves
Top quality rain gear (top and bottom). This is a must!
1 pair insulated hunting pants
1 pair top and bottom insulated underwear, med-heavy weight (DO NOT BRING COTTON)
2-3 hunting shirts
Heavyweight wool socks (1 pair for each day)
Heavy coat with Gore-Tex
Camp shoes
Insulated leather boots
Hip boots/Waders (for crossing creeks or dealing with rain) These are a must!
Personal toiletry items and required personal medications.
Hunting Gear
Hunting License and guide/ client contract stored in a waterproof holder.
Binoculars
Spotting Scope with Tripod
Framed Backpack
Knives/sharpener
Flashlight and/or headlamp
Camera with extra batteries
Water bottle (with filter)
Insect repellent (100% Deet)
Batteries for any electrical device. Keep your batteries in something warm (like a wool sock) while you are in the field. Cold will drain them.
Rifle Hunting Gear
The best calibers for brown bear hunting are at a minimum 30.06 Springfield. Larger is better.
Take 20 to 40 rounds of good ammo.
Make sure if you are hunting bear to utilize rounds like Swift A-Frames, Barnes Triple Shocks, Nosler Partitions, Buffalo Bore or Federal Trophy Bonded Bear claws, softcore bullets like most Berger's do not do enough damage to the bear for an effective kill.
NO BALLISTIC TIPS!
Bowhunting Gear for Brown Bear Hunting
All hunters that wish to hunt with a bow must pass an Archery proficiency test, in either Alaska or another state.
Alaska requires your bow to be at least 50 pounds peak draw weight. 65 or more pounds is preferred.
Bring a half dozen arrows at least. In Alaska, your arrows need to be at least 20 inches in overall length, with broadhead, and at least 300 grains in total weight.
Broadheads need to be heavy duty and the bigger the better. Fixed heads seem to work better on bears than mechanicals. A diameter cutting surface on broadheads is important too.
You can carry both a bow and firearm at the same time while hunting brown bears in Alaska.
Muzzleloader Hunting Gear
Muzzleloader Hunters must pass a Muzzleloader proficiency test in either Alaska or another state.
Bring 10 to 20 rounds  (preferably sabots over any type of roundball) 50 caliber or larger.
Use the heaviest grain loads possible matched with high grade traditional powder or Pyrodex to get the highest weight/velocity ratio your muzzleloader can shoot accurately.
Ask Us About a Hunt Request pricing and availability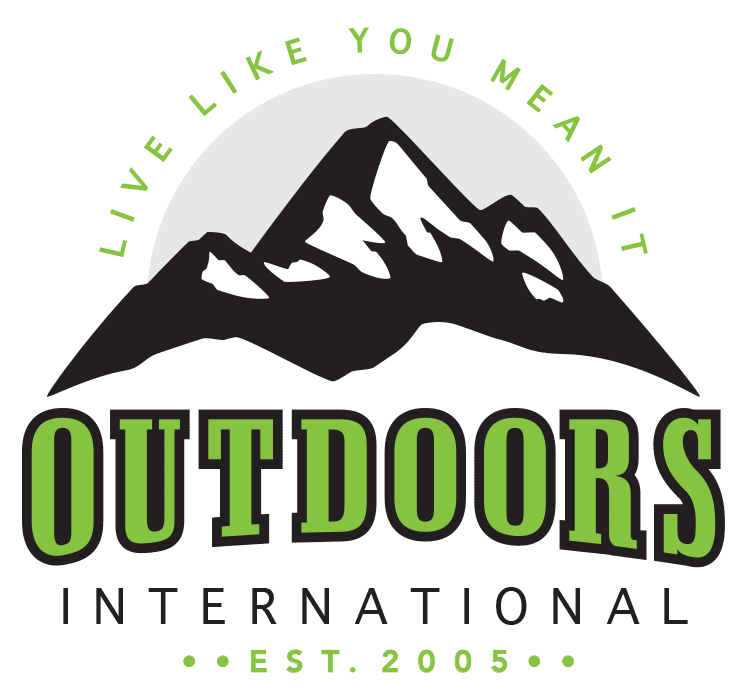 Discover why thousands of people have trusted Outdoors International to help plan their hunt.
Outdoors International has a team of hand-selected hunting experts to help you book your next hunt. Our job it is to help you in researching, booking and planning a great hunting trip with one of our amazing outfitter partners around the world.
My hunt was absolutely top notch.
The outfitter is a fantastic man and incredibly hard working and knowledgeable, there is no doubt he will do everything within his power to make peoples hunts successful and enjoyable. I plan to do it again with him next year for sure.
Wade Zuver
Our hunt was excellent.
We saw bucks every day along with all other sorts of wildlife. Mountain goats, bears, and foxes were common sights. Fishing and crabbing was special bonus. The food was excellent, the crew was amazing. Outdoors International did a great job of finding exactly what we were looking for.
Jesse Neveau
What an amazing experience!
The hunting lodge was out of this world!, Rooms, food and the scenery were all A+. Our guide was exceptional and had us on Shiras moose all five days. We saw over 30 total with at least 10 bulls. They had a plan for everything including taxidermy and game processing.
Kayla Redmon
LET'S START PLANNING YOUR NEXT TRIP
Be specific so we can find exactly what you're looking for.