If you want to hunt the biggest bears in the world, go on a brown bear hunt in Alaska. Alaska has a thriving population of brown bears. Mature Boone and Crockett boars are taken every year. These behemoths can range from 750 to 1,550 pounds and square over 10 feet!
So you want to go on a Brown Bear Hunt in Alaska
Outdoors International offers great hunts in all of the best brown bear hunting areas including: Kodiak Island; the Alaska Peninsula; Afognak Island and Prince William Sound.
If you choose a fall hunt, you may be hunting big bears over salmon fishing streams.
On our spring hunts, you'll be hunting bears as they come out of their dens. Later in the spring you can hunt during the brown bear rut.
Check out our baited brown bear hunts. On these hunts, you can combo with up to five black bears!
We have lots of combo options for moose, caribou, mountain goats, and more.
In Alaska, timing isn't such a factor as you can hunt in the spring or the fall.
Spring Brown Bear Hunting
Our spring hunts are great, and we put hunters on trophy 9′ to 10′+ brown bears yearly.
Glassing is the name of the game on a spring bear hunt.
The bigger boars are usually the first to emerge from the dens, so hunting early can be an advantage.
Bears are typically more active in the early spring, because they are hungry.
Later in the spring, the rut starts, and boars can be seen all day long as they search for sows.
Hides are at their peak in the spring as long as you catch them before they start to rub.
Less foliage in the spring makes it easier to see.
In some units, baiting is an option in the spring.
Early Spring
In the early spring, you will be looking for bears coming out of their dens. Often they will emerge, do some exploring and return again to the den, leaving tracks in the snow. You can find tracks by glassing the high country, but then it's a long hike in the snowshoes. And hopefully the bear is still in the area by the time you arrive.
Late Spring
Later in the spring, you will be glassing for boars foraging on hillsides, near shorelines or roaming in search of a sow in heat. Expect to be tons of glassing. Lke A LOT of glassing. And learn how to field judge brown bears.
Fall Brown Bear Hunt in Alaska
In the fall, bears are more concentrated on food sources.
Fall hunts are all about the food sources. You'll be hunting near salmon streams or berry patches.
You will typically see more bears per day in the Fall since they are more concentrated on food sources.
Fall hunts are usually warmer than spring hunts.
Bears aren't quite as active. Hunting will be best in the early mornings and right before dark while they are fishing. You'll need to move quickly once a shooter is spotted.
There is more cover, making it more difficult to glass.
Are you interested in booking a hunt?
We'd love to help you book your brown bear hunt in Alaska.
Ask For Pricing or More Information
Here are some hunts you might be interested in:
Ask Us About a Hunt Request pricing and availability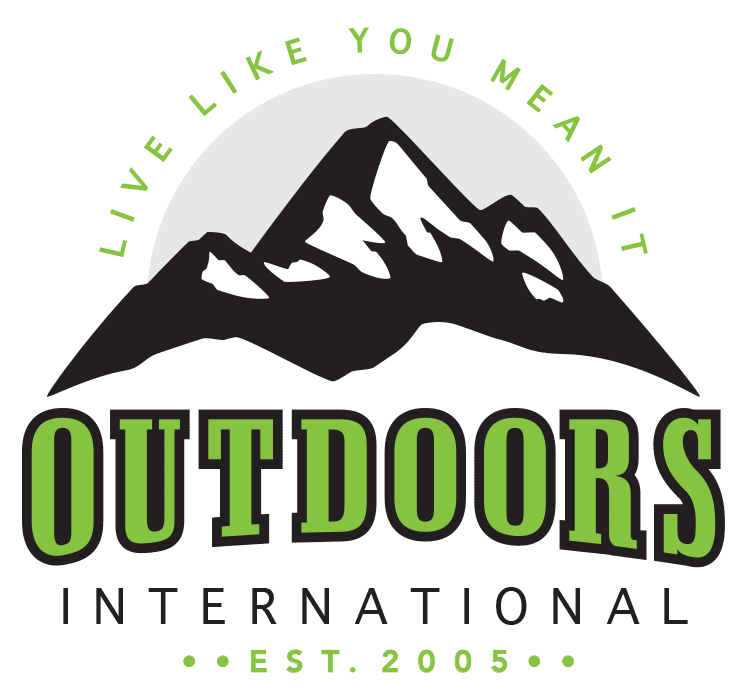 Discover why thousands of people have trusted Outdoors International to help plan their hunt.
Outdoors International has a team of hand-selected hunting experts to help you book your next hunt. Our job it is to help you in researching, booking and planning a great hunting trip with one of our amazing outfitter partners around the world.
My hunt was absolutely top notch.
The outfitter is a fantastic man and incredibly hard working and knowledgeable, there is no doubt he will do everything within his power to make peoples hunts successful and enjoyable. I plan to do it again with him next year for sure.
Wade Zuver
Our hunt was excellent.
We saw bucks every day along with all other sorts of wildlife. Mountain goats, bears, and foxes were common sights. Fishing and crabbing was special bonus. The food was excellent, the crew was amazing. Outdoors International did a great job of finding exactly what we were looking for.
Jesse Neveau
What an amazing experience!
The hunting lodge was out of this world!, Rooms, food and the scenery were all A+. Our guide was exceptional and had us on Shiras moose all five days. We saw over 30 total with at least 10 bulls. They had a plan for everything including taxidermy and game processing.
Kayla Redmon
LET'S START PLANNING YOUR NEXT TRIP
Be specific so we can find exactly what you're looking for.