May, 2018
Since I was a kid, I've had a fascination with bears, and I've taken a bunch of them, my first was a hound hunt with a bow when I was just a kid, but I haven't taken many many big ones. I've always loved to hunt black bears…Especially spot-and-stalk with my bow.
Two years ago, Russ Meyer taught me how to bait for big bears (the right way).
I ended up killing an ancient boar, my first truly big bear. Genetically he wasn't a monster, but he was old and pretty dang big. You can read the story here.
That same year, we had a GIANT boar hitting our bait, and despite multiple opportunities, we weren't able to seal the deal. We had big plans to focus on him this spring, but fate stepped in.
A Change of Plans…We Both Drew Great Tags!
Around February is the application period controlled bear hunts in Idaho. Like always, I put in my application, but didn't get my hopes up. The odds of drawing that tag are something dismal like 4%, so I didn't really expect to draw. About a month later though, I checked the results and I had been selected! I couldn't believe it. I sent a screenshot to my buddies just to rub it in and they couldn't believe it either, and an hour or so later I get a text from Russ saying that he had also drawn! Unreal. Guess we aren't bear baiting this year…
I Knew It Was Going To Be Good Hunting, But This Is Crazy!
It's been a busy, somewhat hectic spring here at OUTDOORS INTERNATIONAL, and we were in Texas hunting javelinas the first week, so the first time we could get up hunting was about two weeks into the hunt. Russ and I decided to make a bomb run up to set up camp and do as much hunting as we could. Mostly just get a lay of the land and see what we could see. We met Russ's friend Mike who was kind enough to let us crash in his camp. Mike is a great guy and a wealth of knowledge when it comes to bear hunting this area. He, his son, his wife, and grandkids had all drawn over the years, and all of them had killed giants. His stories about their hunts got me excited!
After we got camp set up, (it was the Maiden Voyage for my new Elk Mountain Tent) we went out and Mike showed us some good spots to focus on. In six hours we had seen 13 bears! It was amazing. Of those 13, five were shooters and two of those were GIANTS. If I wasn't excited before, I was now. We headed back home and started making plans to hunt in earnest the next weekend.
One Thing I Love About Spring Bear Hunting is that it's a Family Affair.
Planning and set up is over, let's go hunting! We all loaded up and descended on Mikes camp like locusts…. thanks Mike for putting up with us. 🙂 I wanted my family to come along to see all of the bears, plus it was supposed to be great weather and the area is beautiful. A friend and his family came along as well. All in all there were 15 of us!
Finally, It's Time To Hunt Bears!
While everybody else camped, Russ and I hunted. Russ took his EXO backpack and camped way out in another drainage to go after a big boar we had spotted the week before, while I hunted closer to camp since my family was there. The first morning, Russ spotted a bear on his side and made a move while we sat on our side of the canyon and watched through the spotting scopes. He almost got it done, but not quite. I hunted pretty close to the road with Cody and Cree, and we spotted nine bears but nothing I wanted to shoot.
That evening Webb, Dallin, my buddy and I decided to hike down past the end of the road to an area that was harder to get to. Mike said that for the last few years he had seen a great big black boar and a big red one in that area and that nobody hunts it.
It took us about an hour to get to where we wanted to set up to glass and I immediately spotted a bear about 1,000 yards away. I couldn't see him very well, only the top of his back, so I climbed to the top of a little hill to get a better vantage. Bears are notoriously difficult to judge. This one was not. I said, "yep, that's the one," and started visualizing a stalk. The route was obvious and the wind was perfect. The only issue was the gorge between me and the bear, but I wasn't worried at all about that. I told the guys my plan and said to "sit down, get comfortable and watch the show," and I was off. The stalk started at exactly 6:30 PM.
The Stalk
They told me that it only took nine minutes for me to get through the gorge. I was hustling, but I didn't realize I was going that quickly. At about 150 yards, the wind started getting a bit squirrely, so I backed out for a few minutes until it got steady again, and before I knew it, I was at 70 yards, and out of cover. The boar was busy eating wild onions, so I would wait for him to feed away from me and close distance at a crawl as he fed, stopping when I could see his head. It didn't take me long to get into shooting range.
At 48 yards, I felt that I was close enough and ranged him, and drew back. My Hoyt RX-1 shoots like something out of a dream, and I can do 48 yards in my sleep (pun intended), but he wasn't quite at the right angle, so I waited. While I was waiting for him to get completely broadside, I made the mistake of really looking at him, and although I knew he was big, I now realized that he was huge. I hate to admit it, but I fell apart. I had an adrenaline dump that completely ruined me. I whispered to myself "you're going to screw this up, get it together." I waited for him to turn away and let down. Disaster averted.
I decided that I needed to get within 40 yards based on my current state of buck fever, so I slowly took off my shoes and continued the crawl. At 35 yards I was in control of my emotions and well within my effective range. This was going to be a no brainer. I drew back and the boar turned quartering to me and sat down, staring out into the distance over my head. Forever. Like literally for eternity. I almost died of old age. My arms are jello. My mind is mush. There was no way I was going to pull off the shot. When he finally got up and turned I tried to let down slowly, but like I said, my arms were completely done. The bow yanked forward with a sharp clank (yank may be an exaggeration, but it seemed like a yank) and my arrow jumped off the rest. DISASTER!!!
OK, now what I'm going to tell you next is not what I would recommend you do, but it's what I did. Instinct at this point took over.
At the CLANK, the boar spun around and stared at me. I remember seeing that my arrow was off the rest, so with my left index finger I pushed it back into place and then slowly drew back. So far so good. But now, he is facing me straight on, staring a hole through my soul. No shot. I was considering options when he spun around and started to take off, quartering away (this is where the instinct kicked in). I aimed just in front of his hip, leading him by a few feet and let fly. It probably wasn't a good idea, I admit… don't do that. I shouldn't have done it. It was just an automatic reaction, but it paid off.
I watched my arrow hit him exactly where I wanted, and he started veering to the right, slowing down with each step. I followed to try put another one in him at the first opportunity. At about 50 yards, he started stumbling down the hill, finally stopping 72 yards from me. As I got ready to shoot again he rolled over onto his back and did the Death Moan. I did it! I had just killed the biggest bear of my life! I was elated, and turned around towards the guys with my arms in the air. I saw them throw their arms in the air and start hugging each other. It was such an awesome moment. To share it with my family and friends, priceless.
6:50 PM… the entire stalk, start to finish had taken just 20 minutes.
Now it's time for me to go bear hunting in Alberta. Stay tuned…
by Cory Glauner
Ask Us About a Hunt
Request pricing and availability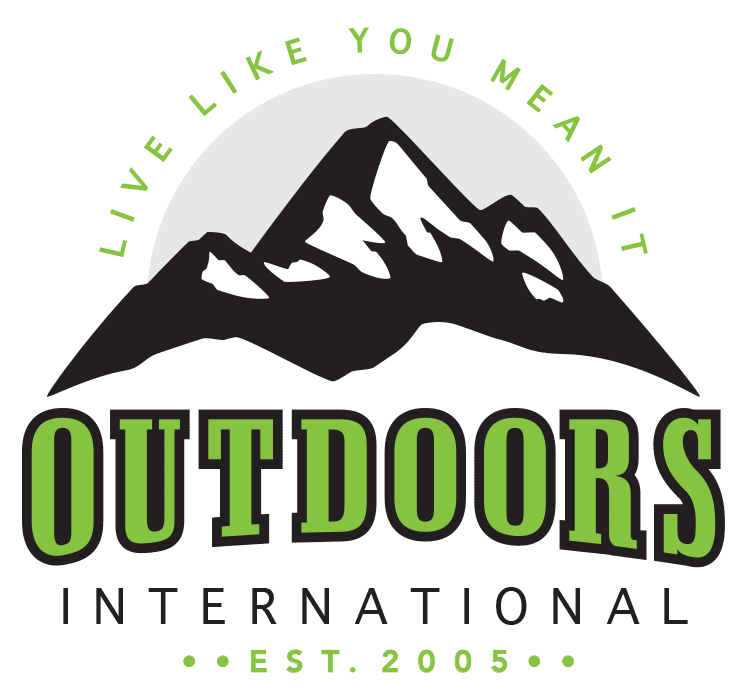 Discover why thousands of people have trusted Outdoors International to help plan their hunt.
Outdoors International has a team of hand-selected hunting experts to help you book your next hunt. Our job it is to help you in researching, booking and planning a great hunting trip with one of our amazing outfitter partners around the world.
My hunt was absolutely top notch.
The outfitter is a fantastic man and incredibly hard working and knowledgeable, there is no doubt he will do everything within his power to make peoples hunts successful and enjoyable. I plan to do it again with him next year for sure.
Wade Zuver
Our hunt was excellent.
We saw bucks every day along with all other sorts of wildlife. Mountain goats, bears, and foxes were common sights. Fishing and crabbing was special bonus. The food was excellent, the crew was amazing. Outdoors International did a great job of finding exactly what we were looking for.
Jesse Neveau
What an amazing experience!
The hunting lodge was out of this world!, Rooms, food and the scenery were all A+. Our guide was exceptional and had us on Shiras moose all five days. We saw over 30 total with at least 10 bulls. They had a plan for everything including taxidermy and game processing.
Kayla Redmon
LET'S START PLANNING YOUR NEXT TRIP
Be specific so we can find exactly what you're looking for.
Apply to Win a Trip in the OI Draw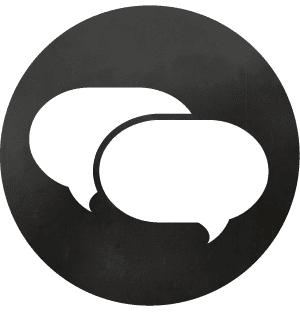 Step 1
Browse the active draws above.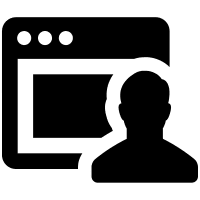 Step 2
Apply for any trip(s) that interest you as many times as you want to increase your odds.
For every $100 spent, you'll receive a free entry for our Yearly Grand Prize.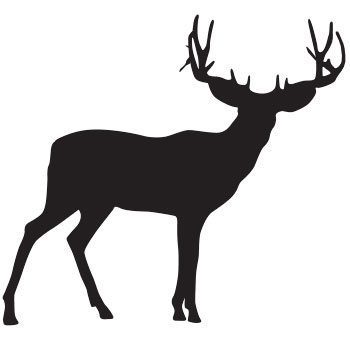 I am so grateful for the opportunity
"Thank you to Outdoors International, all the PHs and their awesome staff. I made some new friends and will be back to Africa to see them again 100%."
-Brye Mangum | 2023 Winner
Thank you Outdoors International
"Very excited for the trip! I'll be bringing my dad along with me. If you haven't put in for the OI draws you should these guys are legit!"
-Tyler Kirk | 2018 Winner
It was the trip of a lifetime!
"I won an OI Draw and it turned out to be one of my most memorable and rewarding hunts. I always dreamed about Africa, but never thought it'd be a reality for me."
-Dason Lasater | 2018 Winner
Subscribe for Notifications