I am terrified of snakes…. they are vile creatures and I don't understand why anyone would go out of their way to get near them. Well, our outfitter kept sweetening the deal and when he threw in hogs and javelina I had to give in, and I'm glad I did.
Hunter: Cory Glauner
Date: April, 2018
Trip Taken: Archery Javelina (and Rattlesnake) Hunt in South Texas
Consultant: Outdoors International
By the time it was all said and done we had quite a crew going with us.
It was me, Russ, Phil (our development guy), and Dave Whipple from GoDaddy. We all met up at the San Antonio Airport where we rented a sweet Yukon and drove the 2 hours to camp. We were staying on the ranch that we would be hunting and the lodging was… let's call it two star. Not that I'm complaining at all, we knew that going in and we were there for the hunting. The house was clean and the food was good, just wasn't fancy. The outfitter had a great setup really, with a back deck, a pad with meat hooks , water for cleaning your game, and a big walk-in freezer.
We started early with coffee and some donuts, Breakfast of Champions and then we split up to go after some hogs and "javeys." Dave stayed on the ranch we were staying at, and Russ, Phil and I went down the road to the neighbors place that hadn't been hunted for a few years (we were bow hunting). The outfitter went with our group (we were the favorites of course), and showed us the ranch.
South Texas is THICK and everything bites, pokes or scratches you.
Kind of like Africa. It is just about impossible to go off the roads in Texas. So the best hunting method is either to sit in a high stand and wait for something to walk out to a sundero (a roadlike clearing), or to drive roads looking for game and then jump out and stalk. The ranch was a few thousand acres and was well-roaded and as we drove around getting the grand tour, Mike had a sack of corn and was dribbling it out the window. It's a well known method of javelina hunting in Texas known as "corning the road." Before long, we heard some javelinas in the brush and the stalk was on!
I shot the ear right off of a jackrabbit.
Russ was up first because he had never killed a javelina before.
He started crawling into the brush (ill-advised) and as soon as he left we spotted one come out on the road about 200 yards away, so I grabbed my bow and went after him. Javelinas are pretty easy to stalk, but I had to try to stay in the brush just inside the edge of the road and it was kind of tough because he kept feeding away. Hustling in the thorns, keeping an eye out for snakes, and not getting distracted by all of the awesome birds (I saw the most beautiful cardinal on that stalk), and the butterflies were migrating, so they were EVERYWHERE!
Anyway, I digress… After about 20 minutes, I worked my way in to 45 yards for a shot and hit him perfect. Well at least I thought… It felt good, but we never found a single drop of blood, even on the arrow. I must have missed. Perplexed. Stupid butterflies.
Russ putting a move on a group of javies.
Later, Russ got a few stalks on a big herd of them and got close a few times, but he didn't pull it off either, so we headed back in for the real breakfast/lunch. Breakfast was scrambled eggs and sausage on tortillas, then we had a little siesta before heading back out after it cooled down. April in South Texas can get hot, it was 102 degrees that day. A nap was in order.
I hate snakes…
Around four o'clock, we went back out and as we were driving a perimeter road, we heard a buzzing sound from inside the pickup.
Big rattlesnake!!! We jumped out and shot him with a .22 and then, to Dave's chagrin, chopped off it's head. I even nutted up and held it for a photo, that was a big moment for me because snakes are scary.
My South Texas Javelina
About an hour before dark, they dropped me off to watch a Sundero while they drove to another area to look for a herd we had seen earlier. Almost immediately I spotted a small group and the stalk was on. I moved fast, and within about 10 minutes I zipped an arrow through the vitals of the biggest pig in the group. He only went a few yards and piled up in the scrub. Man I love bowhunting!
Me with a Bouquet of Fear
By the time the hunt was over, we ended up with a bunch of big rattlesnakes and each of us got two javelinas. It was a great trip, and it was nice to get to know Mike better. He is a good outfitter with TONS of options all over Texas.
Get More Information About This Trip
On the last night, Phil and I headed back to San Antonio to get some work done on the computers.
The Alamo
I had never been to the Alamo so we took a little tour. What a cool place! The Alamo is much smaller than you would think, but you can just feel the history there, and the River Walk is way awesome. I highly recommend it.
by Cory Glauner
Ask For Pricing and More Details
Here are some hunts you might be interested in:
Ask Us About a Hunt Request pricing and availability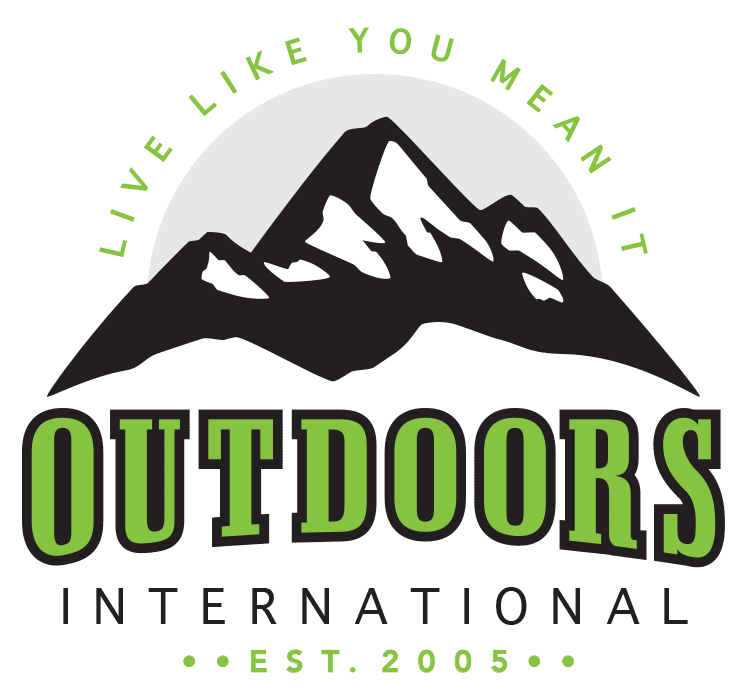 Discover why thousands of people have trusted Outdoors International to help plan their hunt.
Outdoors International has a team of hand-selected hunting experts to help you book your next hunt. Our job it is to help you in researching, booking and planning a great hunting trip with one of our amazing outfitter partners around the world.
My hunt was absolutely top notch.
The outfitter is a fantastic man and incredibly hard working and knowledgeable, there is no doubt he will do everything within his power to make peoples hunts successful and enjoyable. I plan to do it again with him next year for sure.
Wade Zuver
Our hunt was excellent.
We saw bucks every day along with all other sorts of wildlife. Mountain goats, bears, and foxes were common sights. Fishing and crabbing was special bonus. The food was excellent, the crew was amazing. Outdoors International did a great job of finding exactly what we were looking for.
Jesse Neveau
What an amazing experience!
The hunting lodge was out of this world!, Rooms, food and the scenery were all A+. Our guide was exceptional and had us on Shiras moose all five days. We saw over 30 total with at least 10 bulls. They had a plan for everything including taxidermy and game processing.
Kayla Redmon
LET'S START PLANNING YOUR NEXT TRIP
Be specific so we can find exactly what you're looking for.