While I was going to college in Tempe, Arizona, I applied for every hunt that I could. I drew an archery javelina tag and the ex drew a premium late mule deer tag on the Arizona Strip unit 13B… go figure. Like they say, life isn't fair.
I expected a javelina hunt to be easy…I wasn't quite correct.
The javelina hunt was in January, so I had a lot of time to get info and scout. A friend of mine took me to a spot he had hunted in the past and I spent a lot of time there. I saw sign, but never any pigs (Arizona lingo for javelina). When the opener came along, I didn't have any other options so I started there. We hunted hard that first weekend, but didn't have any luck other than I called in a coyote and shot it with my bow. That was cool. And we also found a boat load of Coues deer and some awesome Petroglyphs (aren't Coues supposed to be hard, and javelina easy?!). I was starting to get frustrated because javelina hunting is supposed to be easy and I hadn't even seen one… except at the Phoenix zoo.
Isn't Arizona supposed to be dry?
The next weekend it was raining HARD! By this time, the city life was really getting to me so we packed our rain gear and went anyway. This turned out to be a bad decision. The road was a slimy mess and my little two-wheel-drive Ford Ranger was slip-sliding all over the place and we got stuck three or four times. Eventually, we got to the end of the road (and got stuck), so we just unloaded the four-wheeler (which had broken out the back window when we hit a bump earlier) and went hunting. We figured we would worry about getting the pickup out later.
By now it had quit raining and the sun was out, but Murphy's Law wasn't on our side. About every hundred yards or so, the mud would build up under the four-wheeler and stall us out, so we'd have to find sticks (in very short supply in Arizona) and dig it out. We had to do this five or six times before we finally got to our hunting spot.
It was mostly open country with rolling hills covered with prickly pear.
There were also some rocky canyons filled with PJ (Arizona lingo for Pinyon-Juniper). I was slopping around in one of these canyons and almost stepped on a big herd of sleeping pigs. They saw me and jumped up barking (they kind of sound like dogs), but I held still and eventually they calmed down. They were 30 yards away. Slam dunk. Easy. No problem… I missed. The drive home was an adventure in itself, but I'll spare you the painful details.
Fast forward to the last weekend of the hunting season. Now or never.
I'm not going to get beaten by a stupid pig! I'm determined. We set up our javelina hunting camp on Friday night with no problems. Amazing. Up in the morning and out to our canyon without incident AND on time… things are going too well. Paranoid. Something's bound to go wrong. We glass for a few minutes, hear some barking, and four pigs come up out of the bottom. We got the video camera ready, and I started my stalk.
It didn't take long to close the distance.
I was on a game trail and the pigs were cruising up it towards me. The lead one came to four yards, stopped and I shot. (I almost didn't shoot because it looked to be small, but I thought, I'm just happy to get any opportunity.) Anyway, I shot, the pig squealed and bolted down the hill. He didn't go far and piled up. Best of all, we got it all on video. We got down to him pretty quick. He stunk like you wouldn't believe, but we didn't care. We had won the game with the elusive javelina! My respect for them had gone up a whole slough of notches.
It was funny because when I took him to where I worked to skin him, nobody could believe how big he was. I just let them think that I had been holding out for the big one. What they didn't know wouldn't hurt… right?
Since then, I've had my fair share of javelina hunts, mostly in Texas and I look forward to more. …I'd post a pic of the awesome buck that my ex shot on the strip, but I'm still a little bitter. 🙂
Get More Information About Our Javelina Hunts
Ask Us About a Hunt
Request pricing and availability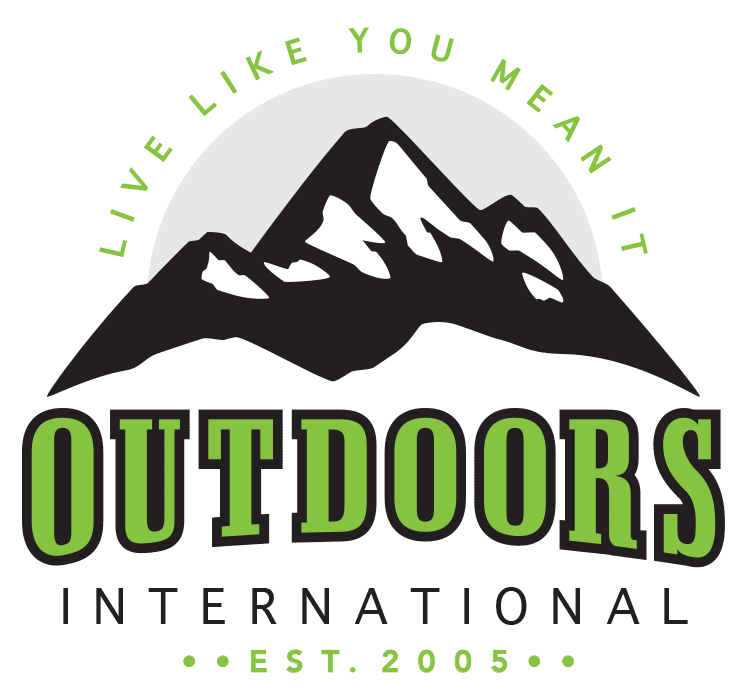 Discover why thousands of people have trusted Outdoors International to help plan their hunt.
Outdoors International has a team of hand-selected hunting experts to help you book your next hunt. Our job it is to help you in researching, booking and planning a great hunting trip with one of our amazing outfitter partners around the world.
My hunt was absolutely top notch.
The outfitter is a fantastic man and incredibly hard working and knowledgeable, there is no doubt he will do everything within his power to make peoples hunts successful and enjoyable. I plan to do it again with him next year for sure.
Wade Zuver
Our hunt was excellent.
We saw bucks every day along with all other sorts of wildlife. Mountain goats, bears, and foxes were common sights. Fishing and crabbing was special bonus. The food was excellent, the crew was amazing. Outdoors International did a great job of finding exactly what we were looking for.
Jesse Neveau
What an amazing experience!
The hunting lodge was out of this world!, Rooms, food and the scenery were all A+. Our guide was exceptional and had us on Shiras moose all five days. We saw over 30 total with at least 10 bulls. They had a plan for everything including taxidermy and game processing.
Kayla Redmon
LET'S START PLANNING YOUR NEXT TRIP
Be specific so we can find exactly what you're looking for.