Hunters: Cory Glauner and Brandon Couchman
Date: August, 2016
Hunt Taken: Fall Black Bear Hunt in Washington
I really like "off-season" hunts, anything different that gets me out of my routine, especially during the summer is right up my alley, just stay away from my September, that's reserved for archery elk hunting in Idaho. So it was a no-brainer last year when I got the opportunity to hunt big black bears in Northwestern Washington during August to vet a new outfitter. Getting away from my office and the summer heat of Southern Idaho sounded wonderful to me. I called my buddy Brandon Couchman and we were on our way.
This spot-and-stalk black bear hunt is on the Olympic Peninsula, just across from Vancouver Island and has the potential for a real trophy bear. Washington has more bears than any other state besides Alaska. Our outfitter told us that we could expect prime-pelted bears, and big ones are the norm. There is very little hunting pressure, and no baiting or hounds. We would be targeting pre-scouted bears over six feet. With a success rate over 80% and a 100% opportunity rate, we were excited. But what we didn't expect was a heat wave.
Temperatures were scorching hot when we arrived, and for the first few days of our hunt everything was holed up. We'd hunt clearcuts early and late, trying to find a bear brave enough to come out of the jungle shade for some berries, but we didn't see hide nor hair. I was beginning to think that we were going home empty, but finally the temperature went down, we got some rain and the action turned up.
Brandon was first up to bat.
On the third evening, Brandon finally saw some action. He was hunting a big clear cut hoping for some long range action when they heard some branches snapping and out walks a toad of a bear at about 200 yards and he laid down the thunder. His bear only went a few yards before he piled up. It was a monster bear that squared nearly seven feet. A true trophy.
The next night it was my turn….
Well, I didn't get a big one, we'll just leave it at that.  I had my suspicions, and from that look on Carl's face (watch the video) he knew for sure. But, it was the last night, the hunting had been tough, and my trigger finger…. Well, it's itchy. But we had a great time and Brandon's bear is a true beast. This is a fun, relaxed hunt, and if a trophy black bear is on your wish list you should check it out. If you would like more information,fill out this form or give us a call at (208) 318-8289‬‬.
Watch the Video
Are you interested in booking a hunt like this?
Ask For Pricing or More Information
Here are some bear hunts that you might like:
Ask Us About a Hunt Request pricing and availability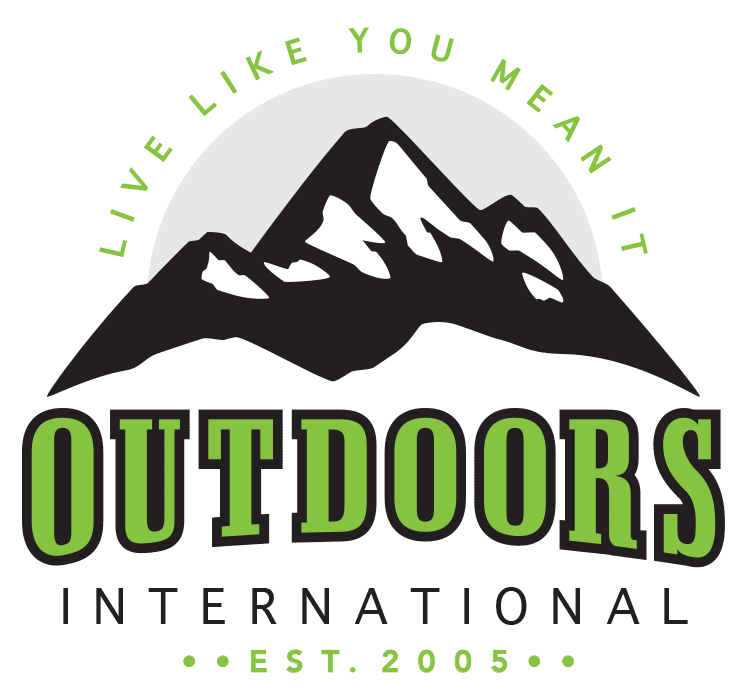 Discover why thousands of people have trusted Outdoors International to help plan their hunt.
Outdoors International has a team of hand-selected hunting experts to help you book your next hunt. Our job it is to help you in researching, booking and planning a great hunting trip with one of our amazing outfitter partners around the world.
My hunt was absolutely top notch.
The outfitter is a fantastic man and incredibly hard working and knowledgeable, there is no doubt he will do everything within his power to make peoples hunts successful and enjoyable. I plan to do it again with him next year for sure.
Wade Zuver
Our hunt was excellent.
We saw bucks every day along with all other sorts of wildlife. Mountain goats, bears, and foxes were common sights. Fishing and crabbing was special bonus. The food was excellent, the crew was amazing. Outdoors International did a great job of finding exactly what we were looking for.
Jesse Neveau
What an amazing experience!
The hunting lodge was out of this world!, Rooms, food and the scenery were all A+. Our guide was exceptional and had us on Shiras moose all five days. We saw over 30 total with at least 10 bulls. They had a plan for everything including taxidermy and game processing.
Kayla Redmon
LET'S START PLANNING YOUR NEXT TRIP
Be specific so we can find exactly what you're looking for.