HUNTER: Brandon Couchman
HUNT: Washington Black Bear Hunt
CONSULTANT: Cory Glauner | OUTDOORS INTERNATIONAL
August, 2015
Great hunt, great guides, great service! It turns out that we were bear hunting western Washington during the driest hottest summer on record. We saw a 50'F change in temperature in the 5 days that we were hunting. Luckily 2 days of the 5 turned into the perfect days to get a bear. No guide has the ability to predict the weather patterns especially something as extreme as what we encountered. However, my hunting partner and I still got the Job done!
When we arrived in Forks, Washington the locals were re-missed that we weren't huge Twilight
fans. So much so, that our waitress laughed at us as when we started to inquire about the local attractions? Two guys in camo ready to hunt big black bears, doesn't really fit the bill I guess? At least she had a great sense of humor.
Our hunt had additional accommodations in town at a hotel with restaurants, both next door to the hotel and down the road. Restaurants and hotel was average with good service and low cost. Nothing to write home about except we did have the hunting channel on Directv.
Hunting with Carl and Quinton was a blast!
Two guys that are real easy to get along with. We ended up hunting the afternoon of the 4th with Quinton. Hotter than dickens!!!! The weekend before we got there was one of the hottest all summer. To say that the animals were a little lackluster would be an understatement. Just like the animals we were trying to hide under any piece of shade we could! Didn't end up seeing anything that night. However, can't say that it was the animals or guides fault as we ended up goofing off so much that we all went home with our stomachs hurting from laughing so much.
Wednesday the 5th temperatures completely dropped! 50'F swing from the weekend and a 40'F swing from our first day AND rain. Morning and afternoon wasn't bad as far as weather and rain. However, the animals didn't care for it.
Thursday the 6th was gorgeous!
Perfect conditions, everything normalized for this time of year. Got an early start like most mornings. Ended up checking a new spot. Being from Idaho we are used to extreme hiking both distance and elevation. Carl knowing this, took us into a spot that requires a little more distance and elevation. Sat that morning, listened to some animals move around, saw a couple blacktail deer. All good signs but no visible bear.
It was interesting how dense Western Washington really was.
What would look like knee high brush from our perch would turn into 6ft monster vegetation. Easy for any full bodied animal to drop into and disappear. Carl is dedicated to scouting and management of his honey holes. The ridiculous nature in which trees and bushes grow is astounding! It renders his "spots" useless to hunting with in 3-5 years.
Thursday afternoon we ended up dividing and conquering, each taking a guide and heading in different directions. I found a kindred soul in my gear junky guide Carl Windle. We talked gear, long range shooting, what has worked, what hasn't worked and the new items we wanted to test out! Some of you out there know exactly what I'm talking about!
During our conversation we heard a couple of snaps. The sounds of a monster making its way out of the heavy timber into an open area. Carl already knew from previous experience that there was a toad in this hole. We had already set up guns, bipods
and spotting scopes
. It was all about waiting while listened to the monster move around. As we were sitting there listening, a coyote decided to walk right in front of us and drop a load, look up at us as if he knew we were hunting bigger critters.
Just about the time we were convinced he wasn't going to come out and shooting the coyote sounding pretty good. Another bear POPS OUT of nowhere! Getting all excited and setting up on the animal as he moves down through the bushes, almost losing him in the tall vegetation. I'm convinced he isn't very big. Carl was convinced he was a shooter. I wait for the perfect shot, squeeze the trigger, gun goes off, and the bear takes off like a bat out of hell! He is hit but making me second guess how well. He sprints 20 yards does a roll and he's dead. Absolutely zero movement! First bear I have ever taken! Carl and I celebrated the momentous occasion!
After the kill we went down to go check out the bear. Straight down into the hole I shot him at was 210 yards. However, to walk around was 3/4 of a mile into some nasty brush. Turns out Carl was right! 7 ft 350 lb black bear. Nicely scarred up face from battling a bruiser! Bears are deceptive, and one of the hardest animals to judge and in the moment, even more difficult to call.
Friday morning the 7th we went back down in the hole and caped and quartered my animal out., took a couple of photos, packed him up and got out of there before it started to warm up. Again this is a beautiful day to hunt with perfect weather.
That evening, we headed out to a new spot and Cory Glauner was up next. The night before, he and Quinton saw a bear, but it was too late to take a shot. Carl and I resume our conversations about gear. Yes, I am a gear geek! The great thing about bears is generally you can hear them before seeing them especially in this thick mess, so talking gear wasn't an issue at all.
It's early this evening with full sun coming down on us but not hot. we have the thermacell
that we are fighting to get closer to us. LOVE Thermacell! Out pops another bear Cory ranges him and gets dialed. I setup the spotting scope with the Phone Skope and iPhone. Get right on him! Looks nice, easy shot, tell him I'm ready. Cory squeezes the trigger, bear drops right where he shot him!
As we go down to check out Cory's bear I'm reminded again about the attributes of a large bear versus a small bear and how I thought mine was a small bear and surely Cory's was a large bear. Again, I was proven that I was wrong this bear was considerably smaller than my bear. Damn it! Sorry Dude! However, I got really good footage of you shooting a smaller bear! Guess we will have to go do it again!
Special thanks to our guide and outfitter. It was great fun!
Shooting system was a 7LRM Defiance action, Proof barrel, Bell and Carlson stock and Jewell trigger
Shooting 180 grain Berger Hybrids
Scoped with a Nightforce 5.5-22 Zero Stop NXS
G7 BR2 Rangefinder (Amazing! Would recommend to anyone!)
Spotting Scope was a Razor HD 16-48
Phone Skope for iPhone
Swarovski EL 8.5×42 HD
EXO Pack by Steve Speck
Outdoors International is a 5 Star Consulting Agency!
I am very likely to refer my friends to OUTDOORS INTERNATIONAL about this hunt.
The outfitters pre-hunt communication was good. We had the wrong phone number for the outfitter most pre-hunt communications, which made us a bit nervous at the beginning of the bear hunt. As soon as we arrived we got all of that sorted out though. All was well.
Overall trophy quality was good.
The outfitters lodging was fair.
The food was fair.
My guide was excellent.
Field dressing and trophy preparation was excellent.
My hunt was successful.
I was very please with the hunt.
Physically, this hunt was easy.
I am very likely to refer Outdoors International booking services to my friends and family.
The conversations with my Hunting Consultant were excellent.
My consultant's pre-hunt correspondence was excellent.
My consultant was extremely savvy/knowledgeable.
Post-hunt follow up was excellent.
Will you book another trip with Outdoors International in the future? Yes, they under promise over deliver!
Can we use your stories and/or photos on our website? Yes
Can we use this in social media? Yes
Ask Us About a Hunt
Request pricing and availability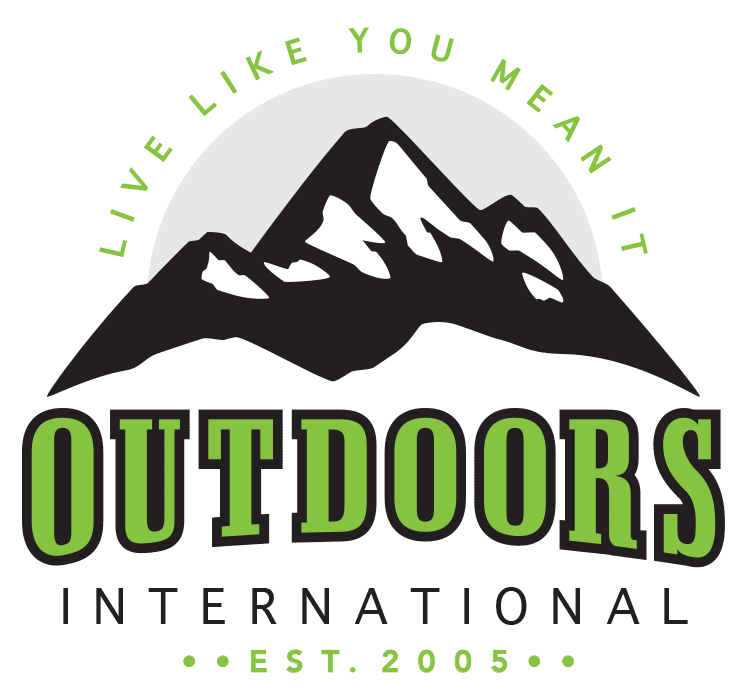 Discover why thousands of people have trusted Outdoors International to help plan their hunt.
Outdoors International has a team of hand-selected hunting experts to help you book your next hunt. Our job it is to help you in researching, booking and planning a great hunting trip with one of our amazing outfitter partners around the world.
My hunt was absolutely top notch.
The outfitter is a fantastic man and incredibly hard working and knowledgeable, there is no doubt he will do everything within his power to make peoples hunts successful and enjoyable. I plan to do it again with him next year for sure.
Wade Zuver
Our hunt was excellent.
We saw bucks every day along with all other sorts of wildlife. Mountain goats, bears, and foxes were common sights. Fishing and crabbing was special bonus. The food was excellent, the crew was amazing. Outdoors International did a great job of finding exactly what we were looking for.
Jesse Neveau
What an amazing experience!
The hunting lodge was out of this world!, Rooms, food and the scenery were all A+. Our guide was exceptional and had us on Shiras moose all five days. We saw over 30 total with at least 10 bulls. They had a plan for everything including taxidermy and game processing.
Kayla Redmon
LET'S START PLANNING YOUR NEXT TRIP
Be specific so we can find exactly what you're looking for.
Apply to Win a Trip in the OI Draw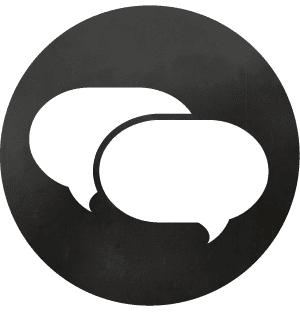 Step 1
Browse the active draws above.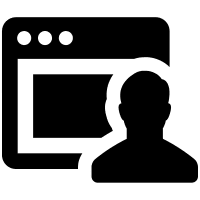 Step 2
Apply for any trip(s) that interest you as many times as you want to increase your odds.
For every $100 spent, you'll receive a free entry for our Yearly Grand Prize.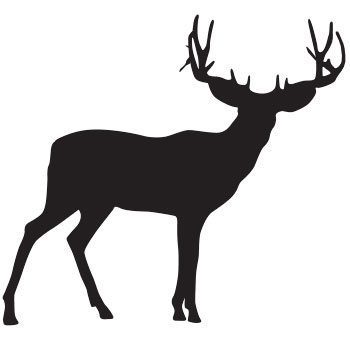 I am so grateful for the opportunity
"Thank you to Outdoors International, all the PHs and their awesome staff. I made some new friends and will be back to Africa to see them again 100%."
-Brye Mangum | 2023 Winner
Thank you Outdoors International
"Very excited for the trip! I'll be bringing my dad along with me. If you haven't put in for the OI draws you should these guys are legit!"
-Tyler Kirk | 2018 Winner
It was the trip of a lifetime!
"I won an OI Draw and it turned out to be one of my most memorable and rewarding hunts. I always dreamed about Africa, but never thought it'd be a reality for me."
-Dason Lasater | 2018 Winner
Subscribe for Notifications