If you're thinking about bear hunts over bait, there are several key things to consider before you choose who you will be bear hunting with. We offer great black bear hunts over bait in Alaska, Alberta, Arizona, Idaho, Newfoundland and Saskatchewan. We also have a really good baited brown bear hunt in Alaska as well.
Bear Hunts Over Bait Offer a Number of Advantages
Hunting over bait can be a lot of fun because of the amount of activity you can have.
High success rates.
Multiple opportunities gives a hunter a good chance to take a trophy boar.
Baited bear hunts offer an amazing archery hunting opportunity.
These are typically laid back hunts that are tons of fun.
The weather is usually nice.
Things to Consider Prior to Booking Your Hunt
All of these are important questions that we'll do our best to answer for you.
Ask For Pricing or More Information
Two Bear vs. One Bear Areas
There are only a few places where you can shoot more than one bear (reasonably)… Alaska, Idaho and Alberta, Canada are at the top of our list.
Traditionally, Alberta is twice the price of Idaho. In our experience, on baited bear hunts in Idaho, you should see one to three bears per sit, as compared to three to five on average in Alberta. Alberta also has slightly bigger bears on average and both, dependent on area, have about a 50% color phase. It's just better hunting but twice the price.
Something to consider: What we like about a two bear hunt is that it allows you to tip over a bear early that may be borderline trophy quality, and then be able to hold out for a true giant. Most new or first time bear hunters will dump the clutch of the first or second bear that comes in and realize they shot boo boo when they find him. Two bears areas allow for a redo.
Ask For Pricing or More Information
Trophy Quality vs. Hunt Cost
Cost on baited bear is close to the same wherever you hunt them, but tends to be a bit cheaper in the Lower 48 with some exceptions.
You need to make up your mind about what is most important to you, budget or trophy quality and success rates. Please, please, please be wary of any "bargain hunt". Here is why: Where the outfitter makes up the money that is saved, is usually in baiting. It takes a lot of man hours, fuel and bait costs to run a good bait for weeks before you ever show up. On a cheap hunt that is where the money is saved to get you your "deal." This is where you will need to remind yourself that you get what you pay for.
As any animal, including black bears, the further North you go, the bigger the body size.
This phenomenon is known as Bergmann's Rule. To survive the winter the key element is body mass. The bigger you are the more cold you can stand. This said however, bears are not officially scored based on their body size, but by the size of their skull. Genetically, some areas produce larger skulls than others. You may be surprised where the largest bears come from.
*As a side note, coats will thicken and lengthen as you go further north as well. Maine, is a good bang for the buck bear hunt for eastern hunters, but be wary who you choose to hunt with.
Ask For Pricing or More Information
Color Phase Black Bears
Color phase (which is still a black bear, no matter what color they are) is another issue.
Some areas have very high color phase like Arizona (90%)…but you can't hunt baited bears in Arizona. States or provinces with good numbers of colored bears that you can bait in are Idaho (50%), Alberta (50%), and Saskatchewan (25%). Other states and Canadian provinces have color phase bears as well, but these are the most well known. Alaska, Maine and most of eastern Canada are pretty much all jet black areas.
Ask For Pricing or More Information
Bow Hunting vs. Rifle Hunting
What Weapon Should You Hunt With? In our opinion, bear hunts over bait are made for bowhunters. If you have a bow, take it.
Safety really is not really much of an issue while hunting baited black bears. If you bow hunt, then you should absolutely take your bow. They are very close and you will have a good amount of time to make a good shot. One note, if a bear climbs your tree, which actually happens quite often, don't panic. They are just curious. Just take a bottle of water with you into the stand and if they start to climb, pour water on their head and they will go right down.
Are you interested in booking a bear hunt?
Ask For Pricing or More Information
Here are some bear hunts that you might like:
Ask Us About a Hunt Request pricing and availability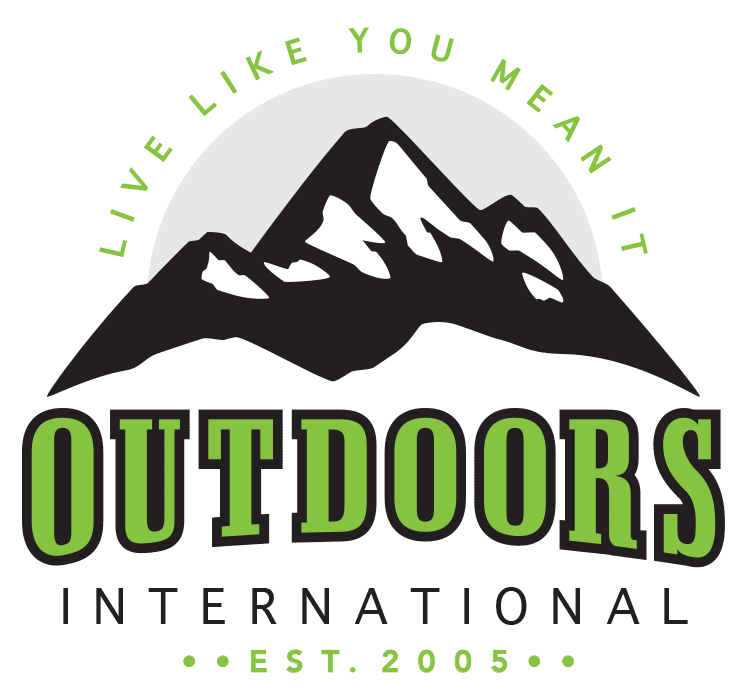 Discover why thousands of people have trusted Outdoors International to help plan their hunt.
Outdoors International has a team of hand-selected hunting experts to help you book your next hunt. Our job it is to help you in researching, booking and planning a great hunting trip with one of our amazing outfitter partners around the world.
My hunt was absolutely top notch.
The outfitter is a fantastic man and incredibly hard working and knowledgeable, there is no doubt he will do everything within his power to make peoples hunts successful and enjoyable. I plan to do it again with him next year for sure.
Wade Zuver
Our hunt was excellent.
We saw bucks every day along with all other sorts of wildlife. Mountain goats, bears, and foxes were common sights. Fishing and crabbing was special bonus. The food was excellent, the crew was amazing. Outdoors International did a great job of finding exactly what we were looking for.
Jesse Neveau
What an amazing experience!
The hunting lodge was out of this world!, Rooms, food and the scenery were all A+. Our guide was exceptional and had us on Shiras moose all five days. We saw over 30 total with at least 10 bulls. They had a plan for everything including taxidermy and game processing.
Kayla Redmon
LET'S START PLANNING YOUR NEXT TRIP
Be specific so we can find exactly what you're looking for.