American black bears (Ursus americanus) evolved from bears that traveled from Asia to North America on the Bering Land Bridge about 8 million years ago. Like their Asian ancestors, the black bear is omnivorous. Because it is able to thrive in a variety of different environmental conditions and is incredibly resourceful, it was able to survive the last ice age, while other, less adaptable predators became extinct. It's not surprising that black bear hunting is so popular.
When it comes to bears, I believe black bears are the most under-appreciated of all bear species. Maybe it's because of their size, or because they are so plentiful, or maybe ignorance of how big they can get.
BLACK BEAR HUNTING GUIDES & OUTFITTERS
Outdoors International can help you find a great bear hunting trip with a vetted outfitter that fits your expectations.
The hunt you book needs to be in an area and/or with an outfitter that would satisfy your trophy quality expectations, while also fitting your physical condition level and your budget. That's what our service is all about. Let is know if you'd like to schedule a consultation.
Ask Us About a Hunt
Request pricing and availability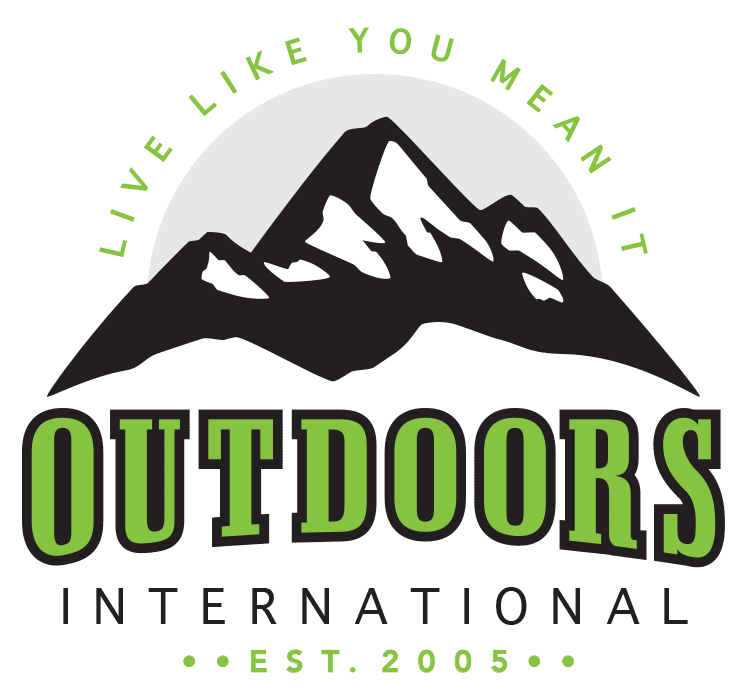 Discover why thousands of people have trusted Outdoors International to help plan their hunt.
Outdoors International has a team of hand-selected hunting experts to help you book your next hunt. Our job it is to help you in researching, booking and planning a great hunting trip with one of our amazing outfitter partners around the world.
My hunt was absolutely top notch.
The outfitter is a fantastic man and incredibly hard working and knowledgeable, there is no doubt he will do everything within his power to make peoples hunts successful and enjoyable. I plan to do it again with him next year for sure.
Wade Zuver
Our hunt was excellent.
We saw bucks every day along with all other sorts of wildlife. Mountain goats, bears, and foxes were common sights. Fishing and crabbing was special bonus. The food was excellent, the crew was amazing. Outdoors International did a great job of finding exactly what we were looking for.
Jesse Neveau
What an amazing experience!
The hunting lodge was out of this world!, Rooms, food and the scenery were all A+. Our guide was exceptional and had us on Shiras moose all five days. We saw over 30 total with at least 10 bulls. They had a plan for everything including taxidermy and game processing.
Kayla Redmon
LET'S START PLANNING YOUR NEXT TRIP
Be specific so we can find exactly what you're looking for.
BLACK BEAR HUNTING TIPS & INFORMATION
We've put together a ton of articles so that you can go into your black bear hunt fully prepared.
Arguably, the best time to hunt black bears is a magical few weeks in the [...]
If you want to hunt the biggest black bears in the World, here are the [...]
The habits of black bears just coming out of hibernation and how to use them [...]
Baiting for bears is really pretty easy if you just want to have a few [...]
Field judging Black Bears can be a tricky proposition. Add in identifying and sorting boars [...]
Black isn't the only color they come in. Color phase black bears range from black [...]
https://traffic.libsyn.com/outdoorsinternational/How_to_Call_Black_Bears_with_Clay_Owens.mp3 Clay Owens and Cory Glauner talk quickly about predator calling for black bears. This [...]
Choosing where to hunt black bears go can be daunting, but there are some places [...]
The gear you take on a spring bear hunt is much different than what you'd [...]
Most hunters are more interested in how to square a bear hide than it's official [...]
Most hunters are more interested in how to square a bear hide than it's official [...]
About 10,000 years ago, it is widely believed, that the black bear was the only bear living in North America before brown bears migrated south from what is now known as Alaska and the Yukon territories.
Black Bears
The defining identification of black bears is their flat shoulders and straight profiled face.
Because they can climb better than almost any other bear species and can run at speeds of up to 30 miles per hour, uphill or downhill for short distances, these bears can still be dangerous and deserve our respect. Black bears are also excellent swimmers and enjoy a good swim. This is partially due to the fact that where there's water there's green grass to graze, and there's usually fish in water, so black bears spend a decent amount of the time around rivers, lakes and streams.
Black bears tend to be loners, and are timid and withdrawn, avoiding confrontations.
Preferring a solitary lifestyle, black bears tend to mark trees with their teeth and claws in order to warn other bears not to enter their territory. In order to warn other predators and intruders that do enter their territory they make  curious snorting, jaw popping, and huffing sounds.
Hunting trophy black bears.
The largest black bear ever recorded was a male shot in New Brunswick in the 1970's  coming in at a whopping 902 pounds dressed. Live weight was probably about 1,100 pounds. He also measured 7 feet, 9 inches long. (Most hunters consider anything that squares over six feet big.) But the truth is, it's not very often that you get the opportunity to take a big black bear. I mean, a REALLY BIG black bear.
To become a giant black bears need high protein diets, good genetics and maturity.
Luckily, we have a few black bear hunts that offer a good chance at giant black bears. To fit the bill, an area needs to be remote with an abundance of food and good cover. That's what's needed to produce big bruisers. Our Alberta and Saskatchewan bear hunts each have great bear density and a lot of opportunities to fill your tag with a toad of a boar. Both areas have an almost completely un-hunted population of bears due to remoteness. If you have never hunted black bears before, this is your big chance to hunt giant black bears!
If you like the sound of a remote, spring black bear hunt in an area that produces some of the biggest black bears in North America, then grab your rifle or your bow and lets get on some unhunted, old age class, giant black bears! What are you waiting for?
Black Bear Hunting
Next to whitetail deer, black bears are probably the most popular big game animal.
It's actually quite surprising that guided bear hunts aren't more expensive that they are. Especially considering all that is involved…preparing bait sites in remote areas, training hounds, etc. With so many choices out there, it can be hard to sort through all of the cheap hunts to find a good one. Luckily, we can help.
Some states and provinces offer spring hunts where you can hunt over bait from a tree stand or blind.
Some states allow bear hunting with dogs.
In the East, game drives are a traditional and successful method.
In Western regions, hunts are typically spot-and-stalk, and calling black bears can also be effective.
Another cool thing about black bears is that not all of them are black. They come in a variety of color phases. and we know where to send you if that's what you're after.
Where to hunt black bears.
Where to hunt black bears depends on a number of different factors, including techniques, preference, trophy size and seasons. Many states and all of the Canadian provinces have black bear hunting seasons. The states that offer black bear hunts are: Alaska, Arkansas, Arizona, California, Colorado, Georgia, Idaho, Maine, Massachusetts, Michigan, Minnesota, Montana, New Jersey, New Hampshire, New Mexico, Oregon, Pennsylvania, Utah, Vermont, Washington, Wisconsin and Wyoming.
By contrast, black bear hunting in Canada is legal in every province and territory. Our favorites are Alberta, British Columbia, and Saskatchewan.
Do you want to hunt over bait? With dogs or spot-and-stalk? You need to also consider if you want a classic black coloration, or a "color phase" bear. Is trophy size important to you? If so, you need to hunt where big bears live. Just contact us for help all of that out.
BOOK YOUR BLACK BEAR HUNT WITH OUTDOORS INTERNATIONAL
Here are a few Outdoors International black bear hunting clients from over the years.
You can find many more in our gallery and hunt reports.
Let is know when you're ready to schedule a consultation.
Outdoors International can help you up your bear hunting odds to as high as they can possibly be.