Spring is a pretty hectic time for black bear hunting. There are a lot of different things happening this time of year. The snow is melting, the days are getting warmer and longer, the grass is getting greener and spring bear season is here. Hunting black bears in the spring can be tough because they can be out of their dens early and not even fully awake yet as the season begins. First, they are in need of protein and are focused on replenishing depleted fat reserves after drawing on them all winter. They typically hibernate for a period of 3-5 months, or between 100-150 days depending on location.
The weather can make or break your hunt no matter how well you plan your hunt. You can't control the weather or the animals, and the weather usually controls the latter. Time your hunt appropriately, do your research, put in the work, and get that bear of a lifetime.
Baiting Spring Black Bears
There are several different ways to find early spring black bears, just remember that their primary focus coming out of hibernation is food.
Some states allow baiting for black bears in the spring, which is a great way to fill your tag if you're lucky enough to reside in a state where baiting is legal. Some people are under the misconception that baiting is somehow easy or unfair for bears.
The reality is that baiting usually takes more work than going the traditional spot and stalk route.
Location, location, location is the crucial factor when trying to take a mature bear over bait. You're going to have to do some research and find a place with good bear density and little or no hunting pressure.
Bait preparation is SUPER important if you want to have a successful hunt.
Bears have strong noses, so you'll want to make sure you take some time to "develop" your bait in order to attract bears. What smells pleasant to a bear usually isn't necessarily pleasant to us, so if your bait stinks, it probably isn't a bad thing.

You need to have enough bait to keep the bears coming back to it for days at a time.

You also need to be willing to pack your bait into areas most people won't go, which requires quite a bit of work. Get out some topo maps and find pathways such as rivers or creeks that bears commonly use for travel.

Make sure you also do everything you can to limit leaving your scent in the area and don't go into the area unless the wind is right.
Spot and Stalk Hunting Spring black bears
To find spring black bears, start by getting up high but below the snow line and looking for the greenest areas you can find.
Bears will seek out the greenest tallest grasses to fill their bellies. They seek out areas such as creek bottoms and south facing slopes to find new growth. They also love to feed on wild flowers, plant roots, clovers and wild onions. 75% of their diet is vegetation. They get the rest of their nutrition needs met feeding on insects, small mammals and carcasses.
Look for scat, where there's scat there's bears.
The size of the scat can be a good indication of the size of bear who left it. If it's as big around as a pop can, it's a really big bear. Logging roads and clear cuts are also a great place to find bears. You're most likely to find them in the early morning right at first light or late in the evening at last light. They are not very active during the daytime.
Hunting During the Black Bear Rut
Black bears mate primarily during May and June.
At this point big boars are traveling long distances to find sows willing and ready to mate. The black bear rut is an exciting time to hunt as there is increased activity with boars roaming far and wide looking for females, and feeding has become a secondary need. If you're trying to predict where to find black bears in the spring, it can also be tough during the rut. They become completely unpredictable and don't follow their usual pattern. *If you're in a high density area, you could consider trying to call in a black bear. Our outfitter in British Columbia offers a great spot-and-stalk black bear hunt during the rut.
Ask Us About a Hunt Request pricing and availability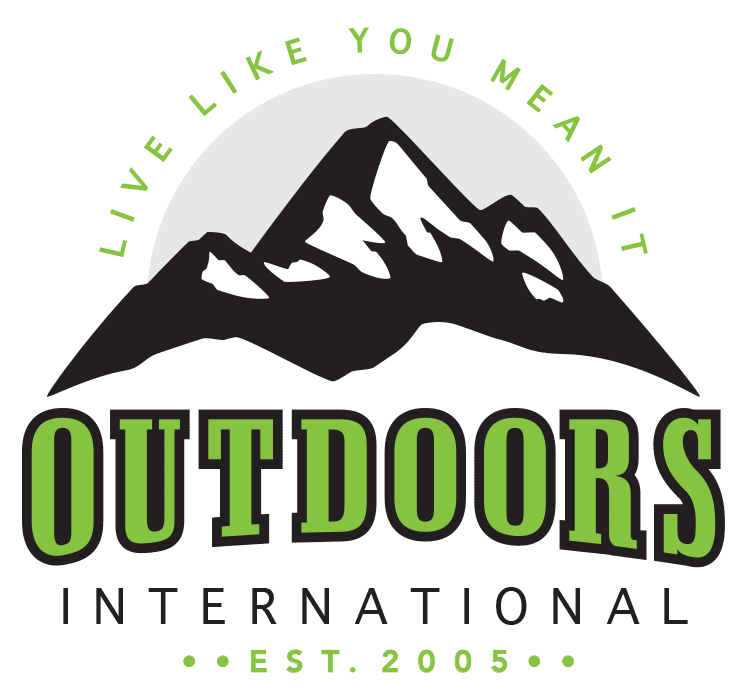 Discover why thousands of people have trusted Outdoors International to help plan their hunt.
Outdoors International has a team of hand-selected hunting experts to help you book your next hunt. Our job it is to help you in researching, booking and planning a great hunting trip with one of our amazing outfitter partners around the world.
My hunt was absolutely top notch.
The outfitter is a fantastic man and incredibly hard working and knowledgeable, there is no doubt he will do everything within his power to make peoples hunts successful and enjoyable. I plan to do it again with him next year for sure.
Wade Zuver
Our hunt was excellent.
We saw bucks every day along with all other sorts of wildlife. Mountain goats, bears, and foxes were common sights. Fishing and crabbing was special bonus. The food was excellent, the crew was amazing. Outdoors International did a great job of finding exactly what we were looking for.
Jesse Neveau
What an amazing experience!
The hunting lodge was out of this world!, Rooms, food and the scenery were all A+. Our guide was exceptional and had us on Shiras moose all five days. We saw over 30 total with at least 10 bulls. They had a plan for everything including taxidermy and game processing.
Kayla Redmon
LET'S START PLANNING YOUR NEXT TRIP
Be specific so we can find exactly what you're looking for.