HUNTER: Braiden Glauner
TRIP TAKEN: DIY Idaho Spring Bear Hunt
May, 2020
My Daughters First Bear Hunt
Last week, we went black bear hunting in Idaho with one of our friends, Kent Goodman. It was Kent, me, my stepson Cody, son Webb and my daughter Braiden. It was my daughters first bear hunt.
Webb and Cody have already gotten bears, so it was Braiden's turn. She has been on lots of hunts with me and has talked about getting a bear since she was little. We left the house at 4:30 AM, and got to the hunting area right at sunrise. The area we were hunting is steep, and we climbed about 1,000 feet to get up to a saddle where we could glass.
After glassing for about an hour, we moved up to the next point and split up to glass both sides of the ridge.
Braiden and I were on one side and the boys were with Kent on the other side. After glassing for about half an hour, Webb came over to tell us that they thought they heard mountain lions fighting, so we followed him over to where they were sitting. Sure enough, within just a few minutes we heard what did sound like cats fighting down in the bottom…I'm not completely sure what it was, but mountain lions are my best guess. It could have possibly been bobcats as well.
Not too much later Kent spotted a bear moving through the brush on the ridge across from us.
We watched it disappear into a big patch and made our game plan. To get within range and to have the wind right, it was a long hike down to the bottom and back up a steep ridge between us and the bear. I was a little worried about Braiden because she had grown out of her hiking boots and was wearing converse
slick bottom shoes. Not ideal for this kind of hiking but she was ready to go.
It took us a little more than an hour to get to the top to try to find the bear again, and by that time it had gotten pretty warm.
I wasn't feeling very confident that we would find it again unless we waited until just before dark, and we couldn't do that because both Kent and I had meetings that afternoon. So, we decided to sit on the ridge and glass until 1:00 or so and then head home. Just minutes before we were getting ready to hike back to the truck, Kent spotted the bear again. It was moving out in the open heading up for some higher timber and we had to make a quick move to get into range in time. We hustled about 300 yards and snuck around the edge of a hill and there it was at just over 200 yards. Braiden was shooting Kent's custom 7mm Kelby Rifle. We set her up on the bipod
and she made a great shot. The bear only went a few yards before piling up.
She's now four-for-four on big game animals. The girl's a hunter!
She was super excited and we got some great photos, skinned, quartered it and packed it out the 5 miles back to the pickup. She carried one quarter out herself in one of my EXO packs. Not bad for a 13 year old.
Thank you Kent for your help.
Ask Us About a Hunt Request pricing and availability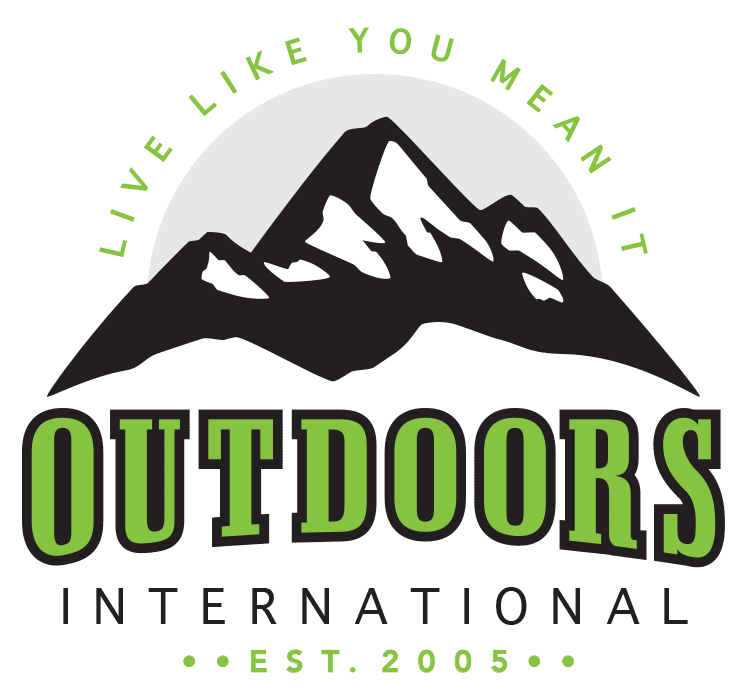 Discover why thousands of people have trusted Outdoors International to help plan their hunt.
Outdoors International has a team of hand-selected hunting experts to help you book your next hunt. Our job it is to help you in researching, booking and planning a great hunting trip with one of our amazing outfitter partners around the world.
My hunt was absolutely top notch.
The outfitter is a fantastic man and incredibly hard working and knowledgeable, there is no doubt he will do everything within his power to make peoples hunts successful and enjoyable. I plan to do it again with him next year for sure.
Wade Zuver
Our hunt was excellent.
We saw bucks every day along with all other sorts of wildlife. Mountain goats, bears, and foxes were common sights. Fishing and crabbing was special bonus. The food was excellent, the crew was amazing. Outdoors International did a great job of finding exactly what we were looking for.
Jesse Neveau
What an amazing experience!
The hunting lodge was out of this world!, Rooms, food and the scenery were all A+. Our guide was exceptional and had us on Shiras moose all five days. We saw over 30 total with at least 10 bulls. They had a plan for everything including taxidermy and game processing.
Kayla Redmon
LET'S START PLANNING YOUR NEXT TRIP
Be specific so we can find exactly what you're looking for.