Hunting in the brutally cold weather of the Arctic is both a mental and physical challenge to keep after it day after day. However, much of the grind simply comes down to having the right Arctic hunting gear, and your ability to handle being out in the cold weather. Here's a look at some of the best gear for Arctic hunting be it for muskox, polar bear or walrus.
Arctic Hunting Gear List
Recommended Clothing for an Arctic Hunt
Please discuss your clothing choices with the outfitter prior to your hunt for more information, as these suggestions can vary slightly based on where and what you'll be hunting. *Rental of down filled parka, bib overalls, mitts and boots is available from our Arctic outfitter in Nunavut, and we highly recommend that you take advantage of their Rental Gear Package.
Arctic Footwear
We highly recommend using extreme cold weather boots rated at -100°C / -148°F in 1 to 2 sizes larger than your regular shoe size. Loose fitting is a must.
Three (3) pair of cold weather socks. We recommend any of these:
Two (2) pair of thin liner socks. Personal preference, but we like the Kenetrek Ultimate Liner Sock.
Our hunters have had excellent results with both the Hothands and Ignik Outdoors Foot Warmers, especially when riding in the Qamutik (Inuit style sled).
Optional: Camp shoes such as Crocs or down filled booties.
Base Layer
150 and 200 long sleeve tops and bottoms made of merino wool for your base layer. We like:
Gloves and Mittens
Two (2) pair of liner gloves. We recommend Mountain Hardwear fleece Power Stretch or KUIU Peloton 130 gloves for use inside the mittens. (One is an extra set) *Hunters should practice shooting with the liner gloves prior to arriving.
Extreme cold weather mittens. (Cabela's offers a variety of quality Arctic rated mittens.) *The outfitter also includes mittens when renting the parka and bib-overalls.
Insulating Layers
KUIU Super Down PRO Jacket, Pant and Vest or similar product. *If bow hunting, it is advisable to shed parka in order to shoot in the above mentioned layers. Hunters should practice with these layers prior to arriving in the Arctic.
Outerwear
We highly recommend renting the extreme cold weather down filled parka and bib-overalls from the outfitter.
Mid-Layer
A high quality wool sweater. Note: Cabela's offers a windproof version.
A hunting shirt and pant ensemble. Note: A change of clothing while out hunting is not necessary.
Headwear
Two (2) pair of Arctic rated balaclavas. (Klim Arctic balaclava or equivalent.)
Aviator hat with earflaps.
Extra-large body and hand warmers are highly recommended for placing one in each mitten per day lasting 12 to 18 hours. (A smaller 10-hour hand warmer is also available.)
Recommended: Hand and foot warmers.
Optional: Neck warmers by Buff Wear
Eyewear
One (1) pair of ski goggles with nose guard. Note: The nose guard prevents goggles from fogging up.
One (1) pair of sunglasses.
Hunting Gear for an Arctic Hunt
Required Hunting Gear
Down or synthetic filled sleeping bag rated -34°C / -30°F. (To insure a high comfort level of sleep and in an emergency situation could save your life.) *Our outfitter has developed an Arctic Sleeping Bag down filled made in Canada.
Large calibre rifle such as a .338 Win Mag or .375 H&H with two (2) boxes of ammunition.

All rifles must be degreased prior to arriving in the Arctic.
Airline regulations require that a trigger lock be installed on your firearm. We recommend the Master Lock 94DSPT 3 Digit Combination Trigger Lock.
Bow hunters should have a minimum 60 lb draw weight and minimum 1-inch wide broadheads. If you wish to hunt with a lesser draw weight, we invite
you to contact our outfitter's bow-hunting expert beforehand.
Soft padded gun or hard bow case for transporting your weapon during the hunt. *The hard gun case used to travel with can be left behind at the Inuit community's hotel while you are out on the hunt.
Optional Hunting Gear
High quality 8 power binoculars.
Knife with a 4 or 5-inch blade.
Small fanny pack kept under the insulating layers to store camera batteries and keep them from draining.
Other Suggested Items
A roll of heavy duty Duct Tape.
Books for reading during downtime, headlamp with extra batteries, lip balm, hot chocolate drink mix, candy and assorted chocolate, a small pack of wet wipes and energy bars, Emergen-C Drinks.
Personal toiletries.
Camera with extra batteries.
Ask Us About a Hunt Request pricing and availability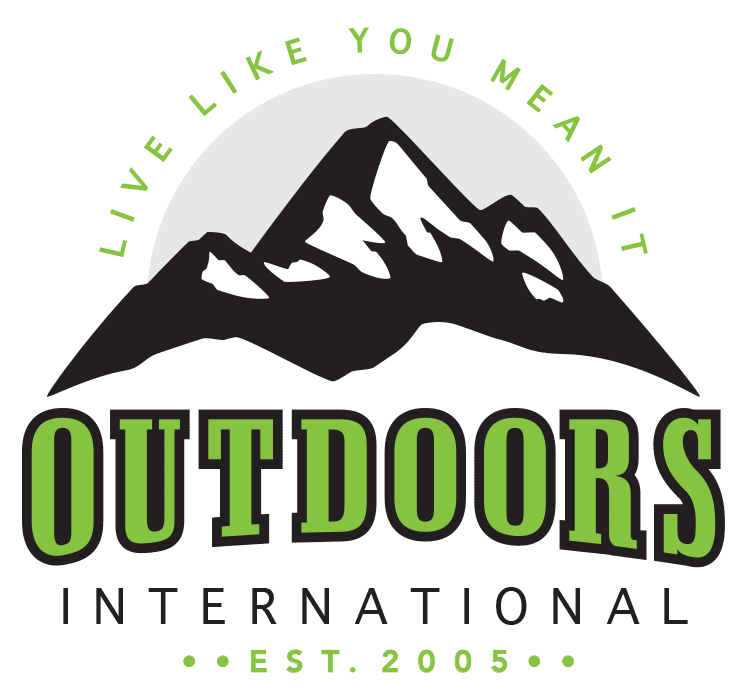 Discover why thousands of people have trusted Outdoors International to help plan their hunt.
Outdoors International has a team of hand-selected hunting experts to help you book your next hunt. Our job it is to help you in researching, booking and planning a great hunting trip with one of our amazing outfitter partners around the world.
My hunt was absolutely top notch.
The outfitter is a fantastic man and incredibly hard working and knowledgeable, there is no doubt he will do everything within his power to make peoples hunts successful and enjoyable. I plan to do it again with him next year for sure.
Wade Zuver
Our hunt was excellent.
We saw bucks every day along with all other sorts of wildlife. Mountain goats, bears, and foxes were common sights. Fishing and crabbing was special bonus. The food was excellent, the crew was amazing. Outdoors International did a great job of finding exactly what we were looking for.
Jesse Neveau
What an amazing experience!
The hunting lodge was out of this world!, Rooms, food and the scenery were all A+. Our guide was exceptional and had us on Shiras moose all five days. We saw over 30 total with at least 10 bulls. They had a plan for everything including taxidermy and game processing.
Kayla Redmon
LET'S START PLANNING YOUR NEXT TRIP
Be specific so we can find exactly what you're looking for.