Choosing where to hunt black bears go can be daunting, but there are some places that stand out. Which area you choose to hunt black bears, depends mostly on how you want to hunt.
In some states and provinces, bears are hunted over bait with the hunter in a tree stand or blind.
Some states allow bear hunting with dogs, and don't knock it 'till you try it. Hunting behind hounds can be an exhilarating experience.
In other regions, drives are a traditional and successful method.
Or try your hand at a spot-and-stalk hunt in places with higher bear densities. In western regions, black bear hunts are typically spot-and-stalk.
You also need to also consider if you want a classic black coloration, or a color phase bear.
Is trophy size important to you? If so, you need to hunt where big bears live.
When you're ready to start planning your black bear hunt, just contact us. Be sure to let us know exactly what you have in mind, and we'll do our best to help you find the perfect outfitter and get it booked.
Where to Hunt Black Bears
Let's go over some of our favorite places to go black bear hunting.
Alaska
When choosing where to hunt black bears, the first thing to look at is the overall population. An estimated 100,000 black bears inhabit Alaska. Statewide, the annual harvest increased steadily between 2003 and 2007, from about 2,500 to 3,250 bears.
On an Alaska black bear hunt, color can vary from jet black to white. Another cool thing about Alaska is that you can combo a baited black bear hunt with other big game species, including brown bears.
Alaska offers the opportunity to take multiple bears on one hunt.
Great coastal spot-and-stalk opportunities.
Big bear potential.
Get Pricing and More Information
Alberta
Since Alberta has a two-bear limit, it's a great destination for your hunt. Another great thing about Alberta that's great, is that there are a good number of color-phase bears. In fact, our hunters average 25% on colored bears ranging from blonde to cinnamon or chocolate.
Alberta has a spring bear hunting season.
Hunt over bait.
Two bear limit.
Get Pricing and More Information
Arizona
Very few hunters realize that the black bear hunting in Arizona is VERY good. With a great population of record book size black bears, it is a good place to hunt. When black bear hunting Arizona, keep in mind that the bears tend to run slightly smaller in body size than their northern counterparts but what they may lack in body they make up for with skull size.
Spring and Fall seasons.
Lots of color phase bears.
Unique place to hunt bears while they're feeding on prickly pears in the desert flats.
Spot-and-stalk only.
Our hunt on the White Mountain Apache Reservations DOES allow hunting with dogs and over bait.
Get Pricing and More Information
British Columbia
Coastal British Columbia arguably has the largest population of black bears per square mile in North America. The mild climate provides the bears with a very long feeding season starting early in the spring and ending late in the fall on the salmon spawning rivers. With abundant food and low hunting pressure, it's easy to see why coastal bears grow to such a large size.
Highest population density in North America.
Good numbers of trophy boars.
Great place to do a spot-and-stalk hunt in the spring.
Coastal hunting opportunities.
Get Pricing and More Information
Idaho
Idaho has a healthy population of black bears, with most of them being color phase. This state also has generous spring and fall seasons and hunters can hunt bears over bait, with hounds, or spot-and-stalk.
High numbers of color phase bears.
Spring and Fall hunting seasons.
Bear hunting with dogs is legal in Idaho.
Baiting is legal.
Some two-bear units.
Nonresident deer and elk tags may also be used to harvest a black bear or mountain lion.
Get Pricing and More Information
Saskatchewan
If you're looking for an exceptional spring black bear hunt with the potential for the bear of a lifetime, Saskatchewan should be considered. This province offers a true chance for a book bear, and is affordable when compared to other bear hunts of a similar caliber.
High population densities.
Good numbers of trophy sized bears.
Spring hunts over bait.
Affordable when compared to other areas.
Get Pricing and More Information
Washington
Bear hunting Washington provides some of the best opportunity for trophy bear hunting in the country. The use of hounds or bait have been illegal for years now, and these bears have gone unpressured and get big!
High densities.
Low hunting pressure.
Fall spot-and-stalk hunting only.
No baiting or hound hunting allowed.
Ask For Pricing or More Information
BLACK BEAR HUNTING GUIDES & OUTFITTERS
Outdoors International can help you find a great bear hunting trip with a vetted outfitter that fits your expectations.
The hunt you book needs to be in an area and/or with an outfitter that would satisfy your trophy quality expectations, while also fitting your physical condition level and your budget. That's what our service is all about. Let is know if you'd like to schedule a consultation.
Ask Us About a Hunt
Request pricing and availability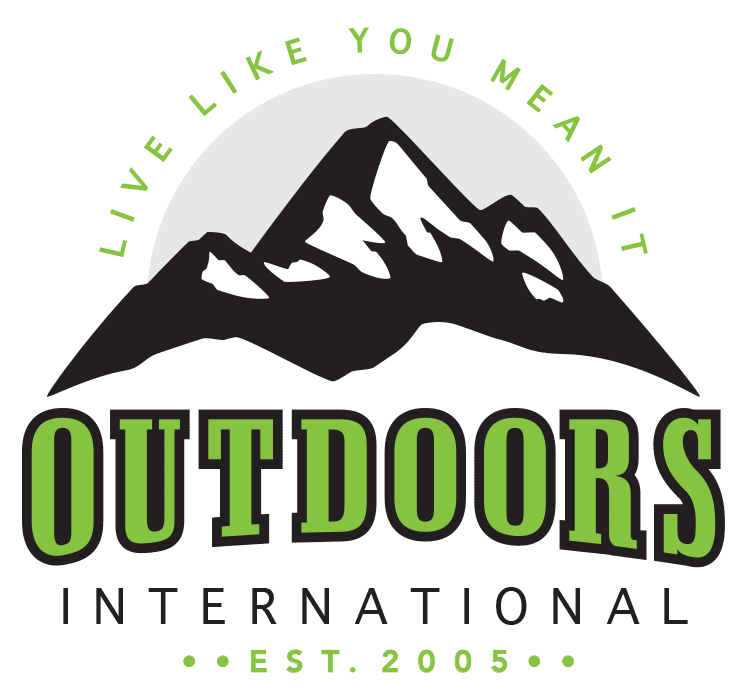 Discover why thousands of people have trusted Outdoors International to help plan their hunt.
Outdoors International has a team of hand-selected hunting experts to help you book your next hunt. Our job it is to help you in researching, booking and planning a great hunting trip with one of our amazing outfitter partners around the world.
My hunt was absolutely top notch.
The outfitter is a fantastic man and incredibly hard working and knowledgeable, there is no doubt he will do everything within his power to make peoples hunts successful and enjoyable. I plan to do it again with him next year for sure.
Wade Zuver
Our hunt was excellent.
We saw bucks every day along with all other sorts of wildlife. Mountain goats, bears, and foxes were common sights. Fishing and crabbing was special bonus. The food was excellent, the crew was amazing. Outdoors International did a great job of finding exactly what we were looking for.
Jesse Neveau
What an amazing experience!
The hunting lodge was out of this world!, Rooms, food and the scenery were all A+. Our guide was exceptional and had us on Shiras moose all five days. We saw over 30 total with at least 10 bulls. They had a plan for everything including taxidermy and game processing.
Kayla Redmon
LET'S START PLANNING YOUR NEXT TRIP
Be specific so we can find exactly what you're looking for.
BOOK YOUR BLACK BEAR HUNT WITH OUTDOORS INTERNATIONAL
Here are a few Outdoors International black bear hunting clients from over the years.
You can find many more in our gallery and hunt reports.
Let is know when you're ready to schedule a consultation.
Outdoors International can help you up your moose hunting odds to as high as they can possibly be.