HUNTER: Cory Glauner
TRIP TAKEN: Idaho DIY Black Bear Hunt
May, 2007
I was guiding bear hunters in Idaho's Sawtooth mountains and a group of hunters from Wisconsin had sent us some trail cameras. We had six well-established baits spread over our Idaho bear hunting area and they were already getting hit hard even though it was only late April. I was excited to get the cameras out and early the next morning I made the rounds to see if we had any pictures on the trail cameras
. I was hoping for three or four. We had eighty!? Hmmm… Who woulda guessed? One of our bears looked like a monster. And the tracks….oh the tracks.
As the weeks went on, we confirmed it…. this bear was big!
He was a huge Idaho black bear. We called him "Toad" and he was the type of bear you dream about. Not only was he big, but he was a deep chocolate color to boot. Our Wisconsin hunters were ecstatic. Not only because of Toad, but we had a nice blonde bear too, appropriately named "Blondie".
Our hunters passed up bear after bear in their quest for Toad and Blondie. Neither of whom showed up for the party. On the last day of the season we didn't have any hunters, so I hunted Toad's favorite bait.
He did come in, but it was after shooting hours. I sat in the stand watching him in the moonlight for a long time… drooling. The next two seasons were more of the same and he began to become a legend.
Our hunters all left with nice bears, and a story of adventure and high water creek crossings, but not THE bear.
It was my turn to go hunting!
In 2007 we purchased a new hunting area in the Frank Church Wilderness and I knew that my chance to get this great bear was coming to an end, so I set out with a vengeance and hunted hard.
I only put out one bait, but it was in a better area with thicker cover and much harder to get to. This would give him fewer choices and I hoped that he would feel more comfortable in the thicker cover and come in during the shooting hours. I hunted hard and I passed on a bunch of nice bears. Big ones, blonde ones, chocolate ones, red ones and even one that I called "frosted chocolate". The last night of the season I shot a small bear.
Now for the "Blazing Saddles" part of this story.
Our bear hunting truck was an old piece of crap Toyota and it was on it's last leg. On my final trip in to hunt Toad I was 20-some miles from the lodge when I smelled something burning. I was on an old logging road with overhanging brush, so I didn't want to stop and burn down the whole forest, so I pushed on hoping to get to a spring that crossed the "road" a few miles below.
Before long, the cab was full of smoke, my head was out the window and there were flames coming out of the passenger side floorboard.
I was flying, desperate to make the spring. As I skidded around the last corner I tried to slow down, but the brakes lines had burned through I guess… uh oh. The only option I had was to run into a big willow growing out of the spring. That put a stop to things real quick.
I bailed out and tried fruitlessly to put the fire out, I should have had a fire extinguisher, but soon realized that it was just too big.
All I could do was salvage what I could, back off, take pictures and try to put out any forest fire that might start. The smoke was incredible, the flames were huge and the tires blowing (I think it was the tires) were surprisingly loud. It didn't take long for that old pickup to burn to the ground.
Once the fire was out, I put on my backpack and started a long walk back to the lodge.
I didn't take the roads so it was only about 15 miles as the crow flies, but it still took most of the day. I flew out the next morning to start a new adventure in the Frank Church Wilderness. My quest for Toad the monster black bear was over.
UPDATE: Last spring a friend of mine who hunts the same area showed me a picture of a huge chocolate bear at one of his baits. The legend continues… and since I'm not outfitting anymore, I just might rekindle my obsession.
Ask Us About a Hunt
Request pricing and availability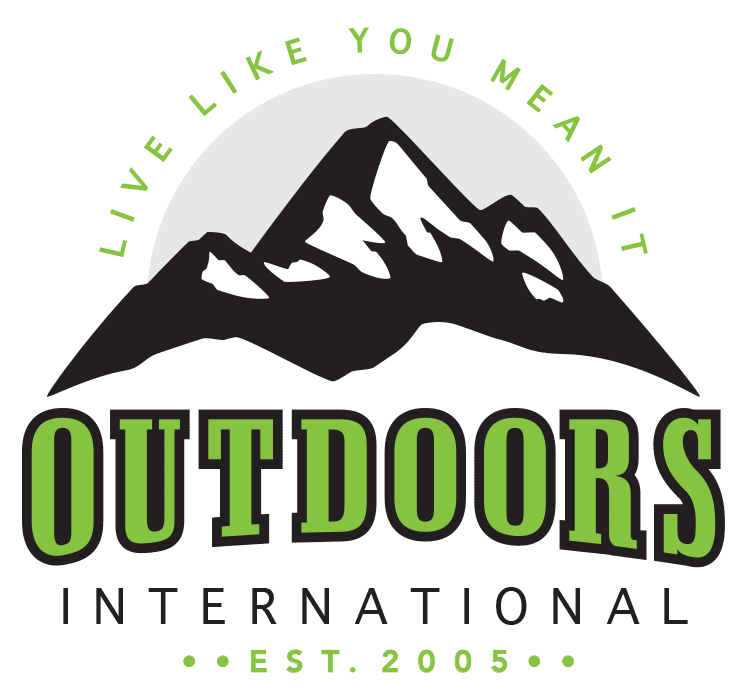 Discover why thousands of people have trusted Outdoors International to help plan their hunt.
Outdoors International has a team of hand-selected hunting experts to help you book your next hunt. Our job it is to help you in researching, booking and planning a great hunting trip with one of our amazing outfitter partners around the world.
My hunt was absolutely top notch.
The outfitter is a fantastic man and incredibly hard working and knowledgeable, there is no doubt he will do everything within his power to make peoples hunts successful and enjoyable. I plan to do it again with him next year for sure.
Wade Zuver
Our hunt was excellent.
We saw bucks every day along with all other sorts of wildlife. Mountain goats, bears, and foxes were common sights. Fishing and crabbing was special bonus. The food was excellent, the crew was amazing. Outdoors International did a great job of finding exactly what we were looking for.
Jesse Neveau
What an amazing experience!
The hunting lodge was out of this world!, Rooms, food and the scenery were all A+. Our guide was exceptional and had us on Shiras moose all five days. We saw over 30 total with at least 10 bulls. They had a plan for everything including taxidermy and game processing.
Kayla Redmon
LET'S START PLANNING YOUR NEXT TRIP
Be specific so we can find exactly what you're looking for.