Idaho Sheep Season Guide Report
Hunt #1: The Smoke Ram
Hunter: Clayton S.
Guide: Cory Glauner
Hunt Taken: Idaho Frank Church Wilderness Sheep Hunt

It took us seven days to find a ram in all of the smoke from the fires.
Idaho sheep hunting in Unit 26 has been a challenge this year due to all of the smoke from forest fires. We hunted in the smoke for seven days before finding a ram for our first hunter. He wasn't huge, but we figured he would go about 160″ or so. We called Clayton on the Sat Phone
and let him know that we had a ram spotted for him and he flew in that evening and we picked him up at the airstrip with the horses.
The next morning we went after the ram.
I sent two of our guides across the canyon to spot the rams and motion directions to us. It didn't take them long to spot sheep and we started our climb. It didn't look bad, but it was definitely a pull to get up as high as the sheep. After a few hours of climbing, we finally saw the rams, but it wasn't the ram that we had seen the day before. We were kind of disappointed because this ram wasn't nearly as big, but Clayton wanted him anyway. I ranged the ram at 366 yards and Clayton made a great shot with his HS .270 Short Mag. After a week of Mountain House dehydrated food
, it was heaven to have sheep back straps that night… we're glad Clayton was willing to share. It's not a huge ram, but Clayton was super happy and he is now down to his Desert Bighorn Sheep hunting to complete his Grand Slam. Good luck Clayton, it was a pleasure hunting with you.
Hunt #2: The Fog Ram
Hunter: Wayne H.
Guide: Cory Glauner
Hunt Taken: Idaho Frank Church Wilderness Sheep Hunt
After Clayton left, we had about a week of smokey conditions with near zero visibility. On the first day of the sheep hunt we could actually see, we called our next hunter, Wayne. He has already gotten the other three species of sheep needed for his Grand Slam and this ram would be the last one he needed. We were excited about our prospects and completing his Slam.
On the first day of his Idaho hunt, we found a little ram right out of camp that Wayne passed on, then we went five days without seeing a sheep. It was alternately smokey, snowing at almost blizzard conditions and raining. Conditions were terrible! On the afternoon of the fifth day, Kris and Jeremy found some tracks near camp. The next morning, Wayne and I followed the tracks while Kris and Jess got to a good glassing spot.
At the end of the tracks, I spotted a nice ram (165-170). Wayne liked the ram and was going to shoot, but before he could the fog rolled in and the ram was gone when visibility returned. Kris and Jess found two more rams 30 yards below them in the rocks and one of them was HUGE! Around 180! Unfortunately they spooked and we couldn't find them again. Ultimately Wayne ended up going home empty handed. It was a heartbreaker for everybody. Sheep hunting can be tough.
Bob Newton is up next. Do we find the huge ram?…find out.
North American Sheep Hunts Offered by Outdoors International
Ask Us About a Hunt
Request pricing and availability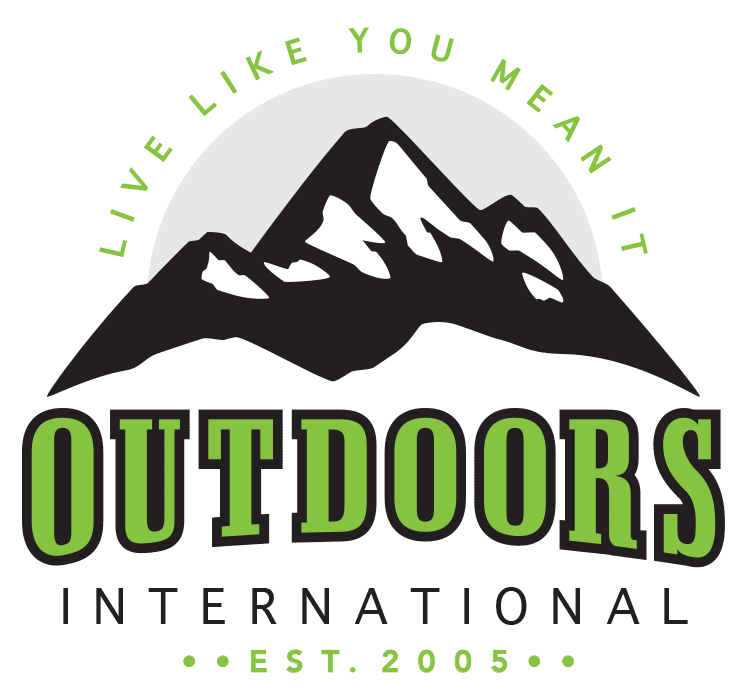 Discover why thousands of people have trusted Outdoors International to help plan their hunt.
Outdoors International has a team of hand-selected hunting experts to help you book your next hunt. Our job it is to help you in researching, booking and planning a great hunting trip with one of our amazing outfitter partners around the world.
My hunt was absolutely top notch.
The outfitter is a fantastic man and incredibly hard working and knowledgeable, there is no doubt he will do everything within his power to make peoples hunts successful and enjoyable. I plan to do it again with him next year for sure.
Wade Zuver
Our hunt was excellent.
We saw bucks every day along with all other sorts of wildlife. Mountain goats, bears, and foxes were common sights. Fishing and crabbing was special bonus. The food was excellent, the crew was amazing. Outdoors International did a great job of finding exactly what we were looking for.
Jesse Neveau
What an amazing experience!
The hunting lodge was out of this world!, Rooms, food and the scenery were all A+. Our guide was exceptional and had us on Shiras moose all five days. We saw over 30 total with at least 10 bulls. They had a plan for everything including taxidermy and game processing.
Kayla Redmon
LET'S START PLANNING YOUR NEXT TRIP
Be specific so we can find exactly what you're looking for.