My buddy Kris Keller who runs Sulphur Creek Ranch invited us on a wolf hunt / scouting trip for elk season. There was one catch though. We had to help him build "a little" trail first. No problem. It was only a 3 1/2 hour ride from the trailhead, but by dark we still weren't to base camp and a big storm was headed our way fast! Did I mention I had never been to this camp before? Kris told me to "…ride to the lodge, take a right, go to the top of the ridge and then take another right to the top of the next ridge. Once you're there, head left down towards some lake looking stuff". Easy right?
So, four hours later it turned into an adventure.
It was pitch dark and I was hoping we were at least getting close when the rain and hail hit… Hard. I was leading my mule and trying to track Kris's horses (I could only see during lightning flashes after which I was blind), but their tracks were fading fast in the rain. Just when we were about to stop and make camp I spotted a flashlight a we were there. Relief, 'cause I hate long nights in the rain. Been there. Done that.
Kris and his crew helped us unsaddle and get our gear out of the rain and the saddles stashed under mannies. Camp was at a spectacular high mountain lake and consisted of a tarp stretched over our sleeping bags
. Usually just fine this time of year, but we hadn't been counting on a torrential downpour, so we spent the next hour tying down the tarp and digging ditches so we'd have a dry night.
I'm not going to go into details about the next two days because I'd rather forget.
If you've never built trail with a Pulaski before, well… I don't recommend it. 'Nuff said. Even though it was hard work it was nice getting out of the office and in the evenings we fished the high mountain lake for some BIG trout. I've never seen such a well producing high mountain lake. Gonna have to go visit that lake again.
With trail building over, we headed back down to the lodge to start wolf hunting.
This would be my first experience hunting wolves and we were all excited to get started. For the past week the wolves had been hanging out on the runway every night and hopes were high. We spent the next few days covering lots of miles on the horses. We worked a few bulls for my buddy Brent Martell who had an archery elk tag and looked over some pretty country, but we never caught up with the wolves. Oh well, so it goes more often than not when you're hunting. All that means is that I still have a tag in my pocket. Now I get to try again.
Are you interesting in booking a hunt?
Ask For Pricing or More Information
Here are some hunts you might be interested in:
Ask Us About a Hunt Request pricing and availability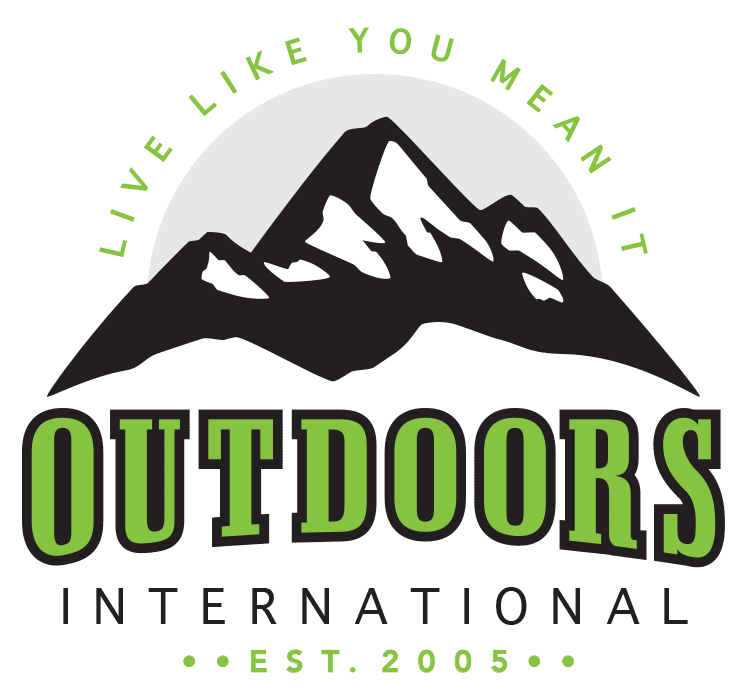 Discover why thousands of people have trusted Outdoors International to help plan their hunt.
Outdoors International has a team of hand-selected hunting experts to help you book your next hunt. Our job it is to help you in researching, booking and planning a great hunting trip with one of our amazing outfitter partners around the world.
My hunt was absolutely top notch.
The outfitter is a fantastic man and incredibly hard working and knowledgeable, there is no doubt he will do everything within his power to make peoples hunts successful and enjoyable. I plan to do it again with him next year for sure.
Wade Zuver
Our hunt was excellent.
We saw bucks every day along with all other sorts of wildlife. Mountain goats, bears, and foxes were common sights. Fishing and crabbing was special bonus. The food was excellent, the crew was amazing. Outdoors International did a great job of finding exactly what we were looking for.
Jesse Neveau
What an amazing experience!
The hunting lodge was out of this world!, Rooms, food and the scenery were all A+. Our guide was exceptional and had us on Shiras moose all five days. We saw over 30 total with at least 10 bulls. They had a plan for everything including taxidermy and game processing.
Kayla Redmon
LET'S START PLANNING YOUR NEXT TRIP
Be specific so we can find exactly what you're looking for.