Hunter: Bob Newton
Hunt: Idaho Sheep Hunting Season in Unit 26
Guide: Cory Glauner
Jess and I flew in to sheep hunting camp with our hunter, Bob Newton on the 29th. We had high hopes of getting the big ram and everyone was excited. The day before we flew in, our second hunter, Wayne had called me and said that when he flew out of camp he had seen a good ram on the ridge just above base camp. Thanks for the tip Wayne. We decided that we would spend the first night at base camp and try to get a look at this ram before we headed up after the big one. Jess and I went different directions to try to get a look at him, but all we saw were a few ewes… oh well, we had bigger fish to fry!
On the second morning we packed the mules and saddled the horses and headed up to sheep camp.
Bob is seventy years old and has broken his back a few times so riding a horse is hard on him so he walked the whole way. He is one tough bugger! It's no walk in the park to get up to this camp and he kept right up with the horses without hardly even breathing hard. He had obviously worked out and was in shape. I hope I'm able to walk like him when I'm his age! We got to camp late that afternoon and after we got set up it was dark. The next morning, we woke to a blizzard and it was blowing so hard we thought the tent would blow over. Needless to say, we were stuck in camp all day. We found out today that not only is Bob tough, but he's funny too.
On the third morning we had great tracking snow and calm winds.
Right off the bat, we found ram tracks on the ridge right next to camp and began following them and glassing ahead of us. It didn't take us long to find the sheep a few hundred yards below us feeding up a ridge. I was kind of sick and coughing, so I stayed at the spotting scope
to keep track of the rams and Jess and Bob went after them. Talk about stressful having to stay there and watch!
There were six rams in the group; two small "Banana Heads", one three-quarter curl, the ram that our last hunter Wayne had a chance at, and the two big rams that Kris and Jess had seen on that hunt. The biggest ram was an absolute monster! With huge, heavy bases, he carries his weight all the way to the end of his broomed off horns. He is a little over full curl, drops below his jaws and flares out pretty well at the end. Great ram!
Anyway… I'm up there on the spotting scope drooling over this big Idaho ram and waiting for Jess and Bob to get down there when Jess walks into my line of sight through the spotting scope! I can tell he hasn't seen the ram yet and they're right on top of each other! I'm sweating bullets. It seems to take forever, but they finally find the rams all bedded down. The rams were in two groups bedded on the hill, smallest rams on the bottom and the larges rams up higher. The two groups were only yards apart from each other and Jess and Bob were only eighty yards from them. Jess told Bob to shoot the top ram and Bob shot… the highest ram in the bottom group. The three-quarter curl ram. It is a nice ram, but a bit of a disappointment for all of us, especially Bob. He called it an "accidental shooting". At least he took it with a good sense of humor. The rest of the rams just trotted slowly over the ridge.
Bob is now only one Desert Bighorn sheep hunting trip away from his second Grand Slam and has been on ten sheep hunts. That ram is the biggest ram he has ever seen. Oh well, we still have one more sheep hunter so hopefully we can get him!
Congratulations Bob, and good luck on your Desert ram.
PS – We killed that big ram the next season. Here's a picture of him.
North American Sheep Hunts Offered by Outdoors International
Ask Us About a Hunt Request pricing and availability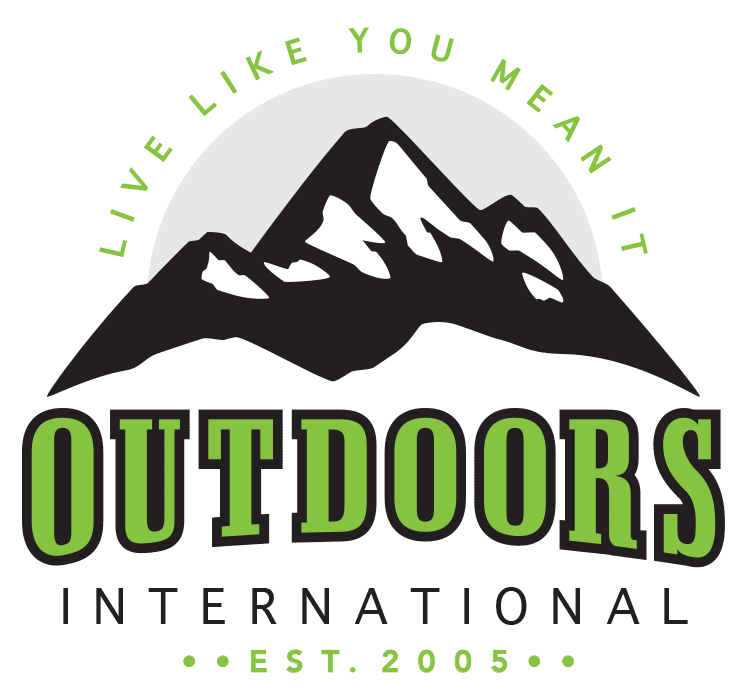 Discover why thousands of people have trusted Outdoors International to help plan their hunt.
Outdoors International has a team of hand-selected hunting experts to help you book your next hunt. Our job it is to help you in researching, booking and planning a great hunting trip with one of our amazing outfitter partners around the world.
My hunt was absolutely top notch.
The outfitter is a fantastic man and incredibly hard working and knowledgeable, there is no doubt he will do everything within his power to make peoples hunts successful and enjoyable. I plan to do it again with him next year for sure.
Wade Zuver
Our hunt was excellent.
We saw bucks every day along with all other sorts of wildlife. Mountain goats, bears, and foxes were common sights. Fishing and crabbing was special bonus. The food was excellent, the crew was amazing. Outdoors International did a great job of finding exactly what we were looking for.
Jesse Neveau
What an amazing experience!
The hunting lodge was out of this world!, Rooms, food and the scenery were all A+. Our guide was exceptional and had us on Shiras moose all five days. We saw over 30 total with at least 10 bulls. They had a plan for everything including taxidermy and game processing.
Kayla Redmon
LET'S START PLANNING YOUR NEXT TRIP
Be specific so we can find exactly what you're looking for.