For many the Sheep Slam represents a lifetime achievement and the pinnacle of their hunting careers. I am not totally sure what it is about sheep hunting that gets so deep into the core of some hunters, but sheep fever is a very real thing! Is it the amazing scenery, the sheer difficulty of the hunt, the limited opportunities or the amazing sight of these animals in their native habitat? Regardless, hunters dream of the North American Sheep Slam.
The North American Sheep Slam
The North American Sheep Slam includes: Dall sheep; Desert Bighorn sheep; Rocky Mountain Bighorn sheep; and Stone sheep.
The Grand Slam of North American Wild Sheep has been around since Grancel Fitz coined the phrase in 1949. Not quite a decade later, the Grand Slam Club was founded by Bob Housholder in 1956. While many may continue their pursuit of mountain game after completing their Grand Slam of North American sheep, for many this prestigious milestone represents a lifetime achievement and the pinnacle of their hunting careers.
"Sheep Hunters are Romantics, who love high places and solitude. To them the wild ram embodies the mystery and magic of the mountains, the rocky canyons, the snowy peaks, the fragrant alpine meadows, the gray slide rock, the icy dancing rills fed by snowbank and glacier, the sweet clean air of the high places, and the sense of being alone on the top of the world with the eagles, the marmots, and the wild sheep themselves."

-Jack O'Connor
Dall Sheep
Possibly the least difficult as well as the least expensive North American sheep hunt is a Dall ram. Because of this, Dall sheep are usually the first ram hunters take when going for their Sheep Slam. Their population is steady and increasing and they are easy to glass.
Although there are some over the counter units, for the best units you'll probably need to draw a tag. Luckily, it is realistic to draw at least one in your lifetime.
Dall sheep hunts are available in Alaska, the Yukon, British Columbia and the Northwest Territories.
Stone Sheep
Stone sheep are considered "thin horn" sheep, similar to Dall sheep. Their range is not only remote and typically rugged, they also have the smallest population of the four species, making them more expensive to hunt.
Stone sheep hunts are available in northern British Columbia, into the southern Yukon Territory.
Fannin Sheep
Usually significantly lighter, but is technically still considered a Stone sheep. Their habitat is generally a little steeper and more rugged, but other than that, they are quite similar.
Rocky Mountain Bighorn Sheep
The Rocky Mountain bighorn is the largest of the North American sheep. Most hunters play the waiting game for Rockies and hope to draw a tag and either go self-guided or hire an outfitter in the area they drew.
"Rockies" are found in: Alberta; British Columbia; Arizona; Colorado; Idaho; Montana; Nebraska; Nevada; New Mexico; North Dakota; South Dakota; Oregon; Utah; Washington; and Wyoming.
California Bighorn Sheep
Even though they are a separate subspecies, California bighorns count towards your Rocky Mountain bighorn for the Grand Slam. They are considerably smaller than the Rocky Mountain bighorn sheep, their horns are shorter and less massive, and tend to have more flare.
California bighorns are found in the following States and Provinces: British Columbia; Idaho; Nevada; Oregon; Washington; and Utah.
Desert Bighorn Sheep
The Desert bighorn sheep is usually the last ram of a"Grand Slam" to be taken, and is often never taken at all. The Desert bighorn can be tough to hunt, but the greatest obstacle is the difficulty of getting a permit… there aren't many available.
After their populations reached the brink of extinction, Desert bighorn sheep populations have since stabilized due to conservation efforts. Their decline was due to over hunting, habitat loss and disease passed on from domestic livestock.
Limited permits are available through drawing in Arizona, Nevada, Utah and a few other states, but few permits are allotted to non-residents. The easiest place to hunt a desert bighorn ram is Mexico, where good hunts are operated by the government. Unfortunately though, these hunts are VERY expensive.
How to improve your odds of getting a sheep tag.
Put in for as many of the draws as you can afford and stay with it. If you are diligent you will pull a tag, on average it will take between 8-12 years to pull a tag depending on the state and the trophy quality. We can help with an application strategy, and will even apply for you. Check out the OI Hunt Application Service.
Play the raffles. In many states you have better odds n their raffle drawings than you do out of the normal draw. Set aside some money to put in for the different raffles as you never know when the hunting gods will smile on you. If you don't draw, you made a charitable donation to conservation. Do know about the OI Draw?
Set up a hunt savings program! I wish I would have done this back when I was young and single as I would have a pretty nice hunting budget these days. Look at setting up an investment account to build a long term hunting budget and make it a goal to put at least $100 a month into something like a mutual fund. For shorter term goals, you may want to just set up a savings account that is automatically transferring a certain amount each month until you reach your target amount.
Book a hunt now for a couple of years down the road. Nothing like firm commitment to force you to save money.
Sell old gear to jump start your investment program.
Win the lottery… ok just kidding, but for a sheep hunter how nice would that be?
We're here to help you get your North American Sheep Slam!
Feel free to contact us if you want help booking your dream hunt, or just need some help on developing a strategy to make your dream a reality. Make sure to check out our sheep hunts.
Ask Us About a Hunt
Request pricing and availability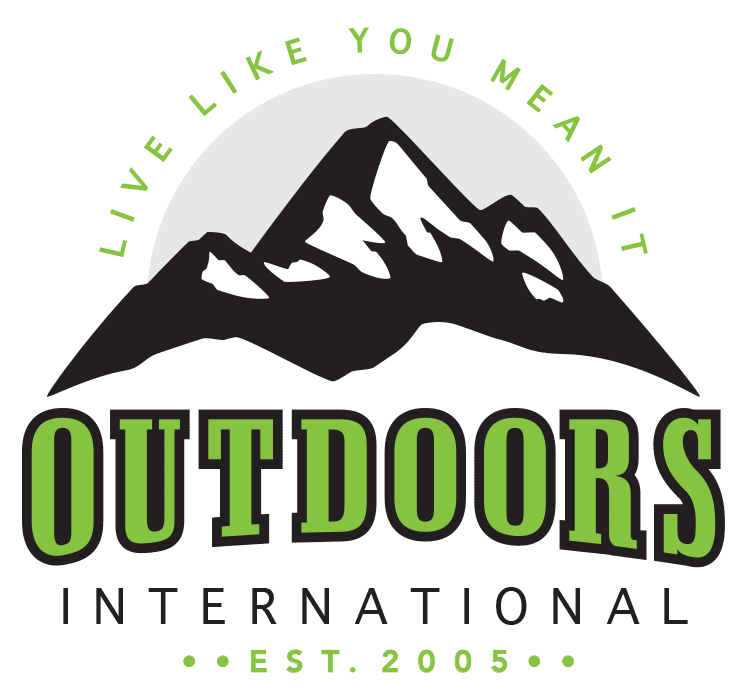 Discover why thousands of people have trusted Outdoors International to help plan their hunt.
Outdoors International has a team of hand-selected hunting experts to help you book your next hunt. Our job it is to help you in researching, booking and planning a great hunting trip with one of our amazing outfitter partners around the world.
My hunt was absolutely top notch.
The outfitter is a fantastic man and incredibly hard working and knowledgeable, there is no doubt he will do everything within his power to make peoples hunts successful and enjoyable. I plan to do it again with him next year for sure.
Wade Zuver
Our hunt was excellent.
We saw bucks every day along with all other sorts of wildlife. Mountain goats, bears, and foxes were common sights. Fishing and crabbing was special bonus. The food was excellent, the crew was amazing. Outdoors International did a great job of finding exactly what we were looking for.
Jesse Neveau
What an amazing experience!
The hunting lodge was out of this world!, Rooms, food and the scenery were all A+. Our guide was exceptional and had us on Shiras moose all five days. We saw over 30 total with at least 10 bulls. They had a plan for everything including taxidermy and game processing.
Kayla Redmon
LET'S START PLANNING YOUR NEXT TRIP
Be specific so we can find exactly what you're looking for.