If you're after your North American Sheep Slam, you're probably starting to consider desert sheep hunting Mexico. We work with an American outfitter who has several prime sheep ranches leased in Sonora, Mexico. These ranches have thousands and thousands of acres of perfect free-range, fair chase desert sheep habitat and great genetics. There is also a high fence option, if that's what you prefer. Our clients take big rams every year on these ranches.
Look no further if you need a Desert Bighorn sheep to finish your Grand Slam or if you simply wish to hunt one of the hardest trophies to come by in North America. When you're ready to start looking at options, let us know.
Choosing the right outfitter in Mexico is imperative!
We have spent a lot of time, money and effort vetting outfitters year after year to keep up with what is going on South of the border. Mexico can be politically volatile and things change from year to year, but good outfitters are nimble. Bad outfitters come and go.
The Mexico hunts we offer are through outfitters who have continued to stayed consistent, providing our hunters with excellent hunts. Please DO NOT book with an outfitter without consulting us first. Hunting in Mexico can be a disaster or it can be the best hunt of your life. Let us help you book with a proven outfitter who will deliver.
Outdoors International helps hunters with their Sheep Slam every season.
Why you should consider desert sheep hunting Mexico:
The easiest place to hunt a desert ram is one of our Desert bighorn sheep hunts in Mexico.
NO DRAW REQUIRED
GUARANTEED SHOOTING OPPORTUNITY
Safe, legal hunts on private ranches.
Hunt until you get your ram.
Three to six guides per hunter! All of our hunts are guided by only the best American and Mexican guides. 

All of our rams get CITES permits and are importable into the U.S.
Most of our sheep ranches have great lodging and incredible food.
Sheep hunting Season is December thru March, but best time to hunt is January.
Coues deer or mule deer can be taken at an additional trophy fee.
Request Pricing and Availability
Sonora, Mexico has Guaranteed Sheep Tags on Well Managed Ranches
Our outfitters have to submit a biological survey to game and fish officials every season as part of the process. Mexican officials then issue tags based on the results. Based on these surveys, they recieve very limited tags on a per-ranch basis. Because of this system, trophy quality remains high and you can expect to be hunting mature, seven year old and older rams that will go 155-170+ inches.
The Season for Desert Sheep Hunting Mexico
The Sonora, Mexico Sheep hunting Season is December thru March, but best time to hunt is January. That said, hunting is good the rest of the season as well, you just might have to hunt a little harder.
The best dates go quickly, so contact us to get your dates secured.
When Desert Sheep Hunting Mexico, make sure you get the Free Range hunt you paid for.
If you're only interested in hunting free range Desert bighorn hunting, Mexico is full of outfitters looking to pull the wool over your eyes. There are more high fence hunts in Mexico than free range hunts in Sonora. Our outfitters have been thoroughly vetted, and are honest.
That said, you do have the option of killing your ram on high fenced properties. Our outfitters have access to a few high fenced ranges that are 1,000 up to 5,000 acres. These rams range from 170 up to 190 and the price will depend on the size of the trophy. You'll stay in ranch houses with very good accommodations.
The Giant Rams of Tiburon Island
We do also offer a few very limited Tiburon Island hunts for Desert Bighorn Sheep and Sheldoni Mule Deer. Tiburon Island is the largest island in Mexico and a famous sheep hunting destination!
Our free-range Tiburon Island Desert Bighorn Sheep hunts produce larger rams on average.
You should expect to see rams in the 175-190″ B&C range. These hunts have also run 100% success over the years.
We think these are the best desert sheep hunts in the world, BUT they're extremely limited and get ready to pull out your checkbook.
Physical Preparation for a Desert Sheep Hunt in Mexico
While the mountain ranges in Sonora, Mexico look rough, they are low in elevation. Most likely you will be glassing from roads down on the flats, or hiking up to vantage points that offer good glassing.
Compared to sheep hunting anywhere else in the world, a Mexico desert bighorn sheep hunt might seem "cushy," but that doesn't mean that it's not going to be strenuous.
You may need to hike up to glass from a knob, or make a stalk. Working out enough that you're in "sheep shape" prior to your hunt is recommended.
Is Desert Sheep Hunting Mexico Safe?
We understand many have reservations about hunting in Mexico.  Rest assured your peace of mind and comfort is a top priority. The fact is you are most likely safer with us in Sonora than in many large cities around the USA.
We have been hunting in Mexico for a long time, and almost all of our Mexico hunters return again and again just because of the exceptional experience and quality hunting we offer. The Mexican people are very friendly and hospitable.
Thousands of Americans travel to Mexico hunting each year and millions more on vacations. Your safety is our top priority and we will take every step necessary to make sure your Sonora experience is both safe and successful.
You'll Enjoy the Mexican culture.
The friendly people along with the great hunting in Sonora makes for a fun experience. We're pretty certain you'll want to come back again.
Let's Start Planning for Desert Sheep Hunting Mexico Today!
Along with Desert bighorns, our outfitters offer exceptional hunting for other species including mule deer, coues deer, Carmen whitetail, free range bison, aoudad, and assorted exotics.
Ask Us About a Hunt
Request pricing and availability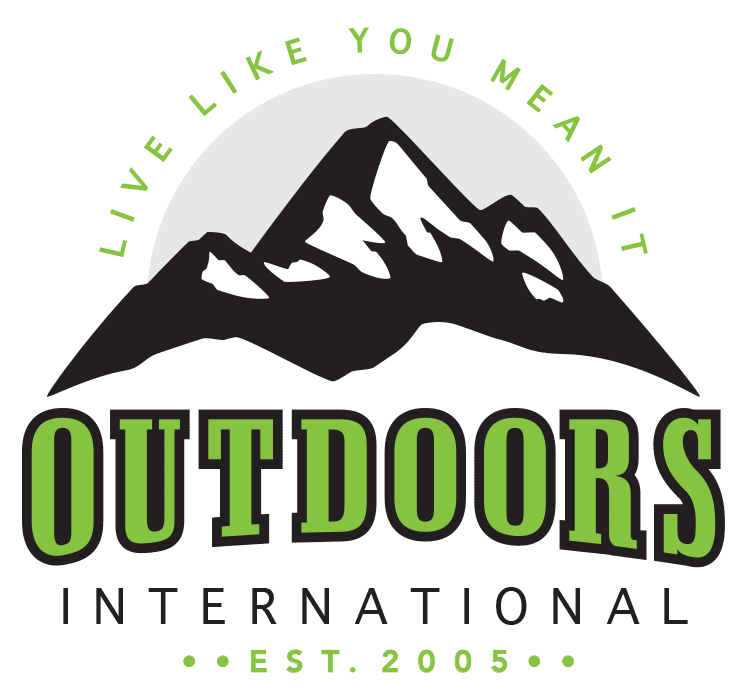 Discover why thousands of people have trusted Outdoors International to help plan their hunt.
Outdoors International has a team of hand-selected hunting experts to help you book your next hunt. Our job it is to help you in researching, booking and planning a great hunting trip with one of our amazing outfitter partners around the world.
My hunt was absolutely top notch.
The outfitter is a fantastic man and incredibly hard working and knowledgeable, there is no doubt he will do everything within his power to make peoples hunts successful and enjoyable. I plan to do it again with him next year for sure.
Wade Zuver
Our hunt was excellent.
We saw bucks every day along with all other sorts of wildlife. Mountain goats, bears, and foxes were common sights. Fishing and crabbing was special bonus. The food was excellent, the crew was amazing. Outdoors International did a great job of finding exactly what we were looking for.
Jesse Neveau
What an amazing experience!
The hunting lodge was out of this world!, Rooms, food and the scenery were all A+. Our guide was exceptional and had us on Shiras moose all five days. We saw over 30 total with at least 10 bulls. They had a plan for everything including taxidermy and game processing.
Kayla Redmon
LET'S START PLANNING YOUR NEXT TRIP
Be specific so we can find exactly what you're looking for.