If you're an adventure seeker, then Idaho's whitewater is the perfect destination for you. With more than 3,000 miles of navigable rivers, including the Snake, Salmon, and Payette, Idaho has some of the most exhilarating whitewater rafting and kayaking experiences in the country. In this article, we'll dive into the details of Idaho whitewater and what makes it an unforgettable experience.
Why Idaho Whitewater is Special?
Idaho's whitewater is unique because of the state's diverse landscapes and the many rivers that run through it. The whitewater rapids are created by the melting snow from the surrounding mountain ranges, and the waterways offer a thrilling experience in some of the most scenic and remote parts of the state.
The Best Time to Visit Idaho Whitewater
The best time to experience Idaho whitewater is during the spring and summer months when the snow begins to melt and the rivers become more turbulent. Most of the state's whitewater rafting and kayaking outfitters operate from April through September, with peak season typically in June and July.
What to Expect on Idaho Whitewater Rafting and Kayaking Trips
Idaho whitewater rafting and kayaking trips offer an experience like no other. You'll be provided with all the necessary equipment and safety gear, and experienced guides will lead you down the river. Depending on the trip, you can expect to encounter rapids ranging from class I to class V, with some trips lasting from half-day to multi-day expeditions.
Different Types of Idaho Whitewater
Idaho offers a variety of whitewater experiences, including:
Intermediate-level trips with moderate rapids
Advanced trips with challenging rapids
Multi-day wilderness trips with camping and other outdoor activities
Popular Idaho Whitewater Destinations
Idaho is blessed with so many whitewater rafting and kayaking opportunities, it's hard to choose which ones are the best. We asked around, and here are our top picks for the best Idaho whitewater destinations. Each river offers its own unique experience, and the surrounding landscapes are some of the most beautiful in the country.
Salmon River Basin
Middle Fork of the Salmon River – Class III+ to IV / 100 miles / 27 fpm
Big Creek – Class IV / 36 miles / 60 fpm
Bear Valley Creek – Class III+ / 17 Miles / 40 fpm
Loon Creek
Camas Creek
Rapid River
Salmon River of No Return – Class III / 82 Miles / 12 fpm
Panther Creek – Class III-V / 15.2 Miles / 79 fpm
Salmon River Canyons
South Fork of the Salmon – Class V / 36.2 Miles / 41 fpm
Secesh River
East Fork of the South Fork Salmon River
Snake River Basin
Snake River through Hells Canyon – Class II – IV / 31.7 miles / 10.69 fpm
Clearwater River Basin
Selway River – Class IV / 47.9 miles / 14 fpm
Lochsa River – Class IV / 9 miles / 22 fpm
North Fork of the Clearwater
South Fork of the Clearwater
Payette River Basin
North Fork of the Payette River
South Fork of the Payette, Staircase Run – Class IV / 4.6 Miles / 33 fpm
Deadwood River
Southern Idaho
Jarbidge – Bruneau – Class IV / 71 Miles / 35 fpm
South Fork of the Owyhee River
Deep Creek
Tips for a Safe and Enjoyable Idaho Whitewater Experience
To ensure a safe and enjoyable Idaho whitewater experience, keep these tips in mind:
Choose a reputable outfitter with experienced guides and proper safety equipment
Wear appropriate clothing and gear for the weather and water conditions
Listen to your guide's instructions and follow all safety protocols
Stay hydrated and bring snacks for longer trips
Be prepared for changing weather conditions
Idaho Whitewater Gear and Equipment
Most outfitters provide all necessary gear and equipment for Idaho whitewater rafting and kayaking trips, including life jackets, helmets, paddles, and inflatable rafts or kayaks. However, you may want to bring some personal gear such as water shoes, sunscreen, and a waterproof camera. It's best to check with your outfitter to see what they provide and what you'll need to bring.
Are you ready to book an Idaho whitewater float trip?
If you're still browsing, trying to figure out what kind of trip you'd like to do, check out what we have available. We have everything from dude ranches and pack trips to full blown African safaris where you can watch the annual wildebeest migration from a hot air balloon.
Ask Us About a Trip
Request pricing and availability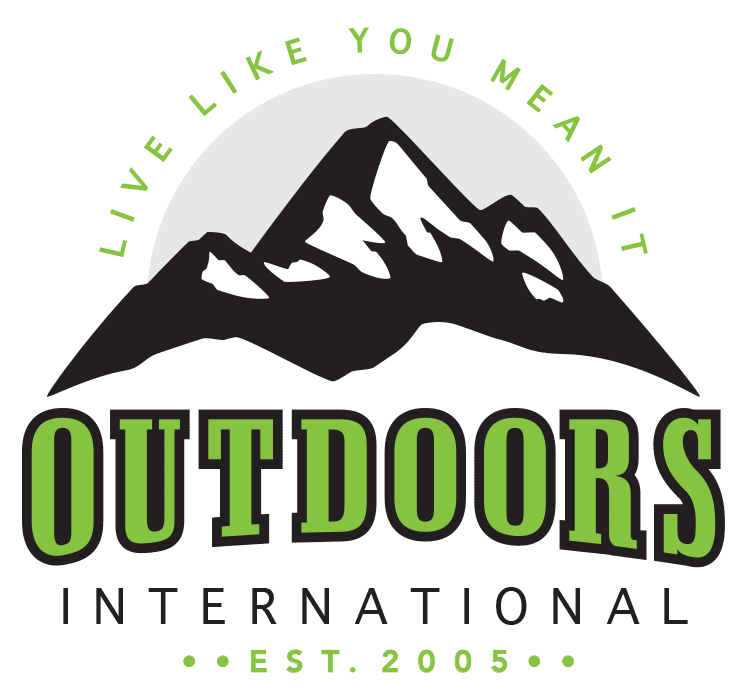 Discover why thousands of people have trusted Outdoors International to help plan their outdoor adventure.
Outdoors International has a team of hand-selected travel and outdoor adventure experts to help you book your next experience. Our job it is to help you in researching, booking and planning a great trip with one of our amazing outfitter partners around the world.
Words truly describe my Alaska adventure, but I'll try.
This trip, was, for me at least not just a trip, for me it was a real adventure, a real experience. I love the wilderness and this trip afforded me the opportunity to connect with the Alaskan wilderness in ways very few people do. It was an experience I will never forgot in a place I can't wait to get back to. Oliver Fischer
The outfitter handled everything perfectly.
We were thankful that OUTDOORS INTERNATIONAL hooked us up with a great outfitter because they were able to find us an acceptable alternate on short notice. Overall the two year process to get this float in was seamless and worry free. Just like it should be. Thank you, Stan Masneri