Alaska, known as "The Last Frontier," is a wild and rugged state that offers unparalleled wilderness adventures. From hiking through stunning landscapes to observing majestic wildlife, Alaska has something for every outdoor enthusiast. In this article, we will explore the best Alaska wilderness adventures that are sure to satisfy your thirst for adventure.
Hiking and Backpacking in Denali National Park
Denali National Park is a prime location for hiking and backpacking enthusiasts. With over six million acres of wilderness, it offers endless opportunities for exploration. The park boasts an abundance of trails that range from easy to challenging, and some of the most breathtaking views you will ever see.
Hiking Trails in Denali National Park
Backpacking Trails in Denali National Park
Whale Watching in Juneau
Juneau is a popular destination for whale watching enthusiasts. Here, you can witness humpback whales, orcas, and gray whales as they migrate through the waters of the Inside Passage. Juneau offers several tours that take you out into the open ocean, where you can observe these majestic creatures up close.
Fishing in Alaska
Alaska is a paradise for fishing enthusiasts, and offers some of the best fishing opportunities in the world, with an abundance of salmon, halibut, and other fish species. It also boasts some of the most scenic fishing spots you will ever see, making it an unforgettable experience.
Types of Fishing in Alaska
Fly Fishing
Saltwater Fishing
Freshwater Fishing
Glacier Viewing in Glacier Bay National Park
Glacier Bay National Park is home to over 50 glaciers, making it an ideal destination for glacier viewing. You can witness these massive ice formations from a boat tour or from the park's numerous hiking trails. Glacier Bay is also home to an abundance of wildlife, including bears, eagles, and whales.
Dog Sledding
Anchorage is a popular destination for dog sledding enthusiasts. You can experience the thrill of dog sledding on a tour through the scenic Alaskan wilderness. The tours take you through snow-covered forests, frozen lakes, and over hills, giving you a true taste of the Alaskan wilderness.
Dog Sledding Tours
Kayaking in Kenai Fjords National Park
Kenai Fjords National Park offers some of the most spectacular kayaking opportunities in the world. You can paddle through icy waters, past towering glaciers, and observe an abundance of marine wildlife, including sea otters, sea lions, and whales.
Northern Lights Viewing in Fairbanks
Fairbanks is one of the best locations in the world for viewing the northern lights. The city offers numerous tours that take you out into the wilderness, where you can witness the stunning display of the aurora borealis.
Alaska Wilderness Adventures Offered by Outdoors International
Our remote Alaska wilderness adventures aren't just for hunters and anglers! Here's the ultimate opportunity to experience the vast pristine wilderness of Alaska first hand! From the jagged mountain peaks to the lush valley floors, this is the true wilds of Alaska and as such be prepared to see an endless variety of wildlife, including the brown bear in their natural environment. If you're looking for an adventure of a lifetime, here's your chance to fulfill that dream.
Ask Us About a Trip
Request pricing and availability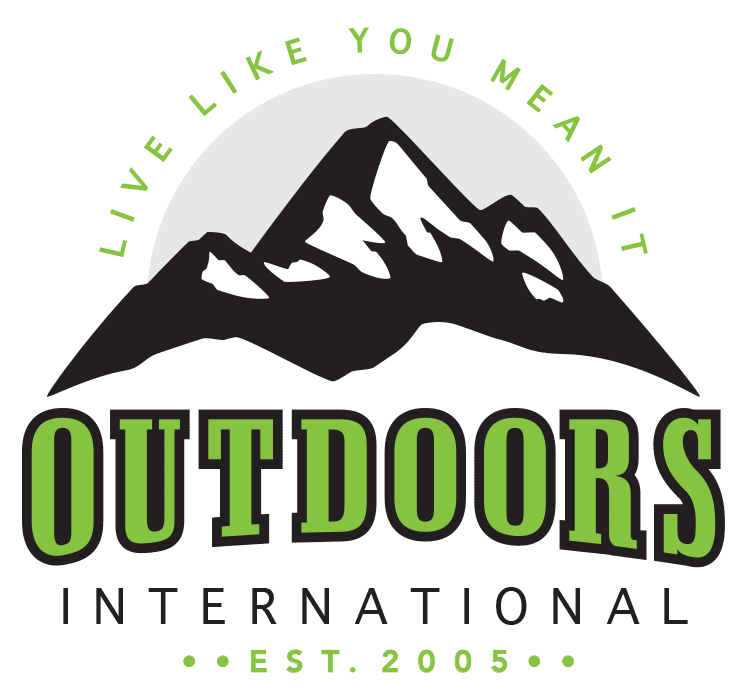 Discover why thousands of people have trusted Outdoors International to help plan their outdoor adventure.
Outdoors International has a team of hand-selected travel and outdoor adventure experts to help you book your next experience. Our job it is to help you in researching, booking and planning a great trip with one of our amazing outfitter partners around the world.
Words truly describe my Alaska adventure, but I'll try.
This trip, was, for me at least not just a trip, for me it was a real adventure, a real experience. I love the wilderness and this trip afforded me the opportunity to connect with the Alaskan wilderness in ways very few people do. It was an experience I will never forgot in a place I can't wait to get back to. Oliver Fischer
The outfitter handled everything perfectly.
We were thankful that OUTDOORS INTERNATIONAL hooked us up with a great outfitter because they were able to find us an acceptable alternate on short notice. Overall the two year process to get this float in was seamless and worry free. Just like it should be. Thank you, Stan Masneri