It had been 8 years since I last hunted elk with my bow, college wrestling and my guiding jobs after had always prevented me from being in the elk woods in September.
I still remember my brother calling me I was sitting around a fire with my girlfriend in North Idaho when he asked when my guiding season in Alaska was done. I said "I'm not sure September 22 or so…". "damn it!" He yelled through the phone. I knew right away and I asked what tag I drew. With excitement "X unit elk hunt in Utah, dude you gotta figure this out. You won't get these points back." I had already turned back my mule deer tag for a good unit in Colorado so I could take this job in Bristol Bay. I told him I'll ask the new boss when I get to the lodge. Luckily it all worked out and I bought my plane ticket to Utah for September 4th.
My brother picked me up from the airport and after a few hours of organizing gear at camp and shooting my bow the hunt was on.
The first night all I really wanted to hear was a bugle and maybe glass a bull from far. I think I heard 3 or 4 bugles and typical of us we immediately chased one of the bugles that came from a direction he had pre scouted a big bull. We finally spotted the bull that was bugling on a hillside across the canyon he was a 7×8 but a small frame maybe a 320 bull and I decided to go in for a stalk. I was at 35 yards with the bull raking; all I could see was the scrub oaks moving and a couple tines. Quite honestly I'm happy the wind whirled and he blew out of there because I probably wouldn't have been able to hold back even though the goal was to look for a 350 or better bull.

Day two found us glassing from a ridge at first light and it didn't take long for my brother to spot the bull we were after!
We ran as fast as we could a mile and half back to the jeep to get around and drop in on the 360 plus bull. He was with 20 cows and we got to 60 yards before he picked us out, with no shot I let my bow down as he ran off with his cows. We looked at each other and shrugged, "well we almost had him I can't complain we are into bulls".
That night we spotted another bull and dropped in on him yet never turned him up but instead called in another hunter. As we were walking out my brother got the message about Jason Hairston. It was a tough night of deep dumbfounded thoughts, I had never seen my brother so shook up, but I do remember him saying, "let's go kill a big bull that's what he'd want". I said "yea man he'd want us on the mountain, this is the best place for us".
The following day we chased another bull all through the canyon only to close the gap to 80 before the satellite bull came in and busted us.
Our good buddy Colton from college showed up that night to help spot bulls.
The next morning we had Colton glass from the ridge while my brother and I were glassing from different spots on the road trying to turn up another big bull. Colton called us on the radio and said he had bulls bugling off the backside of the mountain he's on and one is nonstop and fired up with a deep growly bugle. AJ and I got to a point where we could glass and I quickly turned him up along with a few smaller bulls and cows all around.
We watched him for a couple hours and knew he was a good bull, especially his fronts.
He didn't go to bed where we had hoped but instead went into the same nasty stuff we were in the previous morning. The bulls on this unit seem to all bed at the bottom because of the pressure from the roads on top. They bed in the dark timber or maples just a couple hundred feet from the bottom. It makes it easy to get down to them but then you get to climb out a steep 1,800 feet or more keeping most people out and letting the bulls get big.
We made our plan and started down to him.
He only bugled three times as we snuck in but he had another bull below him that helped us pinpoint about where he was. We were within 120 yards when we hit a roadblock. It was hot, there was no wind and the ground was dry and crunchy even with my boots off I couldn't help but make what seemed like too much noise to close the gap. Not to mention the mountainside was littered with dead falls and head high vegetation.
We were in his bedroom but it seemed impossible for me to get in close for a shot. As we waited for about two hours in the sun, there were no more bugles from him, yet the other bull bugled once. Maybe he had smelled us? I tiptoed back to AJ and said I'm going to sneak down another 40 yards to where I have a shooting lane. Let's try and bugle, see if he answers, I'll let you know when I'm ready.
It wasn't two seconds before we got our answer and then another one.  Our bull was still there and he was mad. I could hear him now and he was up from his bed, and ran up to a better shooting lane so I had both sides covered. I figured if he heard me now he would just think I'm the bull he wants to fight. There were short and tight shooting lanes with 20 yards to my right, 25 to my left, and nothing below me. He was coming now.
I could hear him but couldn't see him.
My heart was thumping out of my chest. I first got my glimpse at 20 yards straight below me. I saw his big seconds and 3rds breaking through the brush. He was coming straight to me. A few steps then he would stop and look around, then a few more. My chest thumping so hard now with each heart beat my entire body shook. He was at 5 yards now.
Crouched behind my bow with my eyes squinted so he wouldn't see the shiny glare from them, I was stuck.
He was looking right through me for that bull and was ready to fight. I thought he was certainly going to bolt when I drew. He took a few more steps and as his right antler tangled and pushed through a pine bow I knew it was my opportunity. I smoothly drew my bow, by the time I got anchored he was really close and all I was focused on was his shoulder, he was quartering to me. After my release, I watched my arrow bury to the fletching. I couldn't hold it in; and yelled at the top of my lungs, I knew I had him.
My brother was there in an instant and he tried to calm me and make sure that I actually got a good arrow in him.
I was shaking and explained how the hunt unfolded. From where I stood when I released the arrow his blood trail started just 7 feet away. I've been fortunate to of harvested two big bulls with my bow and the last one was also within 10 feet. Unbelievable! We were so stoked; we hugged, threw high fives, and punched each other. That feeling you get after it all comes together on a big game animal is unparalleled. I've never had anything else in this world compare.
We got down to my bull and got to work taking pictures and quartering him out.
My brother packed the front, neck meat, rib meat, back strap, and inner loin. I took the hind quarters on the first load. Once we reached the top of the mountain and got out to the trailhead we met with our good buddy John. He's who initially told us where the big bulls would be in this unit. He came in to help pack out the second load, but he really just wanted to hear the story and see where I shot him.

I'm still in awe of this hunt and still can't believe how it all worked out.
I have to give my brother most of the credit I just pulled the release. It not been for him being there early, we wouldn't have had the understanding of the area that we needed. Just five days earlier I was at the edge of the Bering Sea at our remote camp guiding clients to some silver salmon fishing and rainbow trout on a fly rod. Now I'm tagged out in Utah smiling from ear to ear!
Sadly on September 12th the unit went up in flames. High winds that blew embers from a small "contained" fire that had been burning in wilderness area for weeks.  The unit was closed the following day and livestock, wildlife, and homes were lost. Over 80% of the unit burned and I am lucky I was able to harvest my bull when I did. My Utah bull scored 343 and is weak in his 6th point likely due to the drought during his last weeks of growth.
Are you interesting in booking an archery elk hunt?
Get Pricing, Availability and More Info
Here are some other hunts you might be interested in:
Ask Us About a Hunt
Request pricing and availability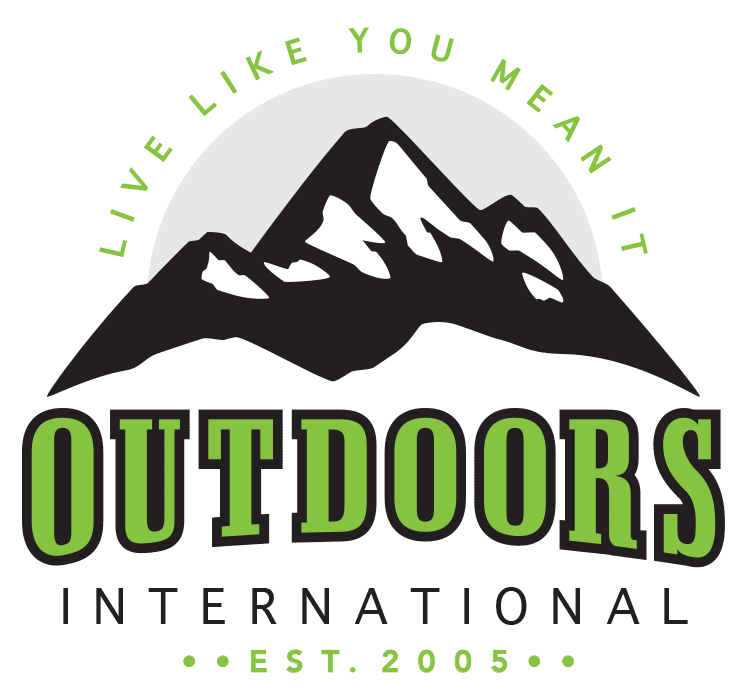 Discover why thousands of people have trusted Outdoors International to help plan their hunt.
Outdoors International has a team of hand-selected hunting experts to help you book your next hunt. Our job it is to help you in researching, booking and planning a great hunting trip with one of our amazing outfitter partners around the world.
My hunt was absolutely top notch.
The outfitter is a fantastic man and incredibly hard working and knowledgeable, there is no doubt he will do everything within his power to make peoples hunts successful and enjoyable. I plan to do it again with him next year for sure.
Wade Zuver
Our hunt was excellent.
We saw bucks every day along with all other sorts of wildlife. Mountain goats, bears, and foxes were common sights. Fishing and crabbing was special bonus. The food was excellent, the crew was amazing. Outdoors International did a great job of finding exactly what we were looking for.
Jesse Neveau
What an amazing experience!
The hunting lodge was out of this world!, Rooms, food and the scenery were all A+. Our guide was exceptional and had us on Shiras moose all five days. We saw over 30 total with at least 10 bulls. They had a plan for everything including taxidermy and game processing.
Kayla Redmon
LET'S START PLANNING YOUR NEXT TRIP
Be specific so we can find exactly what you're looking for.