To be consistently successful when you're elk hunting, whether you're going unguided or with an outfitter, you need to be prepared. If you're looking for an early season elk hunting gear list, it is probably for an archery hunt, and you're going to need some specialty gear that isn't used on other hunts. From scouting equipment to game bags, this early season elk hunting gear list has all of the gear you will need.
*If you're mobile, backcountry, backpack-style hunter and want to go lean-and-mean, be sure to check out this podcast with Steve Speck, the owner of EXO Mountain Gear. That post also has links to the gear that Steve uses on his backcountry hunts.
Early Season Elk Hunting Gear List
[REMEMBER] This is a sample/generic gear list. For more specific details for the time of year you are traveling to, we recommend checking with your outfitter, hunting consultant or your destination's local Wildlife Management Agency.
Apparel
Footwear
Elk Hunting Accessories
Optics
Buy the highest quality optics that you can afford.
Camping Gear
Personal Items
Prescription Medication
Pain Reliever
Extra Glasses and/or Contacts
Quality Polarized Sunglasses
Personal Toiletries
Camera
Video Camera and/or GoPro
Extra Batteries for all Electronics
Hunting license and tag(s). Many states also require Hunters Safety certificates.
Conservation Stamp, Gun Permits etc.
I.D. and Passport (if needed).
Airline ticket and Itinerary
Outfitter contact information
For Archery Elk Hunts
There are a lot of great bows out there, but the Outdoors International team shoots Hoyt.
Bow *check regulations in the state you are hunting
Arrows (at least one doz.)
Broadheads

*

check regulations in the state you are hunting
Release

*

an extra release is recommended
For Rifle Elk Hunts
There are some early season rifle elk hunts during the rut. On these hunts, most gear will be the same, other than the weapon of course. Use enough gun.
We suggest these calibers: .270 Winchester; 7mm Remington Magnum; .30-06 Springfield; .300 WSM; .300 Winchester Magnum; .300 Weatherby Magnum; 30 Nosler; .338 RCM; or .338 Winchester Magnum. Other options might be: 6.5 Creedmoor; .280 Ackley Improved; or 28 Nosler.
Rifle
Shells (at least one box)
Scope (with rain cover)
For Muzzleloader Elk Hunts
Here are a few tips to keep in mind.
Most people pack WAY too much. For most guided trips, all of your gear should be able to fit in one duffel bag weighing less than 80 lbs. *Not including your sleeping bag.
Use your backpack for all of your carry-on items if you are flying.
Pack an extra set of casual clothing with you in your hard case under the foam lining.
Pack your sleeping bag in a compression sack to conserve space.
Trip Insurance
We strongly recommend you consider purchasing a trip insurance policy, as most outfitters do not offer refunds for any reason. If some unforeseen problem pops up and you are unable to make your trip, you won't lose all of your hard earned money.
Trip insurance also protects you from damage or loss to your equipment and provides medical benefits and emergency evacuation coverage during your trip. For more information visit this link.
Check the Weather
To ensure your are prepared for weather conditions for your upcoming adventure, we recommend checking www.weather.com and/or www.accuweather.com immediately prior to your departure.
Here are some elk hunts you might be interested in.
Tipping Your Guide
The standard tip for a guide is 10% to 20% of the cost of your trip. Remember to tip the cooks and other help in the camp as well. The amount you give reflects your appreciation for your guide's hard work and effort.One of the most important factors to a successful elk hunt is your ability to shoot well. Start preparing for your hunt well in advance by sighting in your rifle or bow carefully. Make sure you practice from all possible shooting positions, and shoot A LOT out to distances that stretch your abilities. That will make those close shots easy.
For most rifle hunts you will need a flat shooting, bolt action .243 or larger rifle with a quality scope. Sight in so that you are dead on at 200 yards. Don't be afraid to use shooting sticks. Here's a good long range shooting course that is worth considering.
For bowhunts, we prefer modern compound bows that are 60 lbs or more. Be sighted in at 20, 30 and 40 yards at a bare minimum. For Western hunts you may need to stretch that distance out to 50 yards or more. Your maximum range is the range at which you can keep EVERY arrow in a pie plate sized group.If you are looking for a good taxidermist.
Ask Us About a Hunt
Request pricing and availability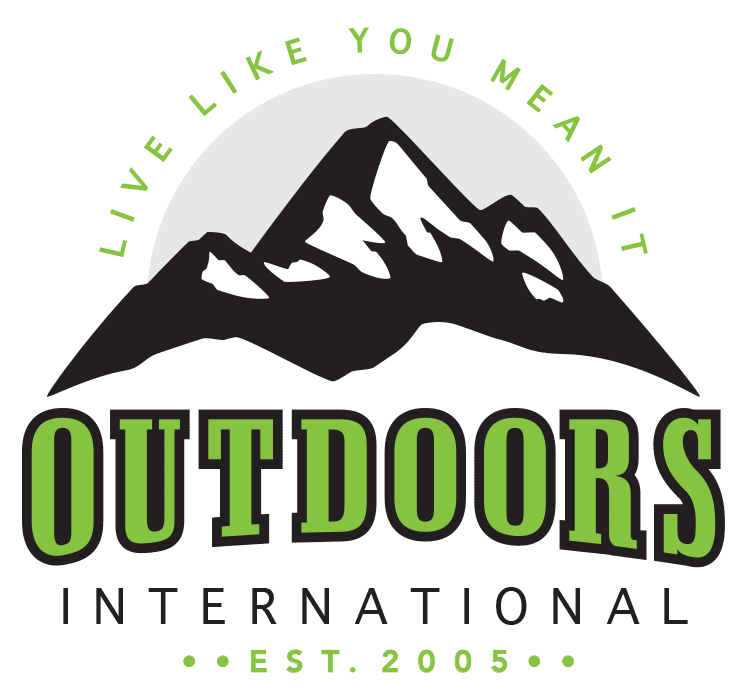 Discover why thousands of people have trusted Outdoors International to help plan their hunt.
Outdoors International has a team of hand-selected hunting experts to help you book your next hunt. Our job it is to help you in researching, booking and planning a great hunting trip with one of our amazing outfitter partners around the world.
My hunt was absolutely top notch.
The outfitter is a fantastic man and incredibly hard working and knowledgeable, there is no doubt he will do everything within his power to make peoples hunts successful and enjoyable. I plan to do it again with him next year for sure.
Wade Zuver
Our hunt was excellent.
We saw bucks every day along with all other sorts of wildlife. Mountain goats, bears, and foxes were common sights. Fishing and crabbing was special bonus. The food was excellent, the crew was amazing. Outdoors International did a great job of finding exactly what we were looking for.
Jesse Neveau
What an amazing experience!
The hunting lodge was out of this world!, Rooms, food and the scenery were all A+. Our guide was exceptional and had us on Shiras moose all five days. We saw over 30 total with at least 10 bulls. They had a plan for everything including taxidermy and game processing.
Kayla Redmon
LET'S START PLANNING YOUR NEXT TRIP
Be specific so we can find exactly what you're looking for.