Steve Speck is the owner of S and S Archery as well as the inventor of Solid Broadheads and Exo Mountain Gear packs. Steve is a brilliant backcountry hunting guru who's ideas on weight saving on a backcountry hunt take DIY hunting to the next level. Listen in to hear the important how-to's of backcountry nutrition, pack designs, weight saving strategies, hunting methodologies, tent designs, sleeping bags and dual purpose gear.
Steve Speck's Backpacking Light Gear List
"This is 99% of my hunting backpacking gear list. I like to stay light, taking nothing extra! The only thing that can vary slightly is maybe an extra base layer / long johns in very cold temps or if elk hunting I'll have bugle tube, mouths reeds, etc with me."
Main Gear for a Backpack Hunt
Pack: Exo Mountain Gear 3500 – 77oz
Tent: Hilleberg Enan – 35oz
Sleeping pad: Thermarest Neo Air – 12oz
Sleeping Bag: Hammock Gear 30 Degree Quilt – 14oz
Stove: Jetboil SOL Ti – 9oz
Fuel Canister – 5oz
Utensil: Jetboil Fork – .5oz
Water Filter: Sawyer Squeeze and Platypus 2l – 4oz
Headlamp: Princeton Tec Remix – 2.9oz
Camera: Sony RX100 III – 8oz
Extra Sony Batteries: – 1oz
Extra SD Cards
TOTAL: 168.4oz 10.52lbs
Gear that Steve ALWAYS Has with Him
Shoes: Salomon XA Pro 3d
Sock: First Lite Compression
Shirt: First Lite Llano QZ
Boxers: First Lite Red Desert
Pants: Prana Stretch Zion
Binoculars: Swarovski 10×42 SLC
Rangefinder: Leupold RX1000
Wind Checker
Chapstick!
Suunto Watch
Clothes in My Pack
Socks: First Lite Cold Weather (1) extra pair – 2oz
Mid Layer: First Lite Chama Hoody – 10oz
Insulation layer: First Lite Uncompahgre Puffy – 19oz
Beanie: First Lite – 1.5oz
Gloves: First Lite Merino Wool – 1oz
"I don't really use raingear because it seldom rains where I hunt, and when it does I hole up and wait it out. I do have the First Lite Boundary Stormtight jacket that I'll use once in a blue moon but that's pretty much it."
TOTAL: 33.5oz 2.09lbs
First Aid / Personal Gear
Baby Wipes
TP
Spare Iodine tablets
Lighter
Waterproof matches
Fire Tender: Vaseline Cotton balls
Tylenol PM
Ibuprofen
Bandages
Gorilla Tape
Gauze
(4) AAA Spare batteries
TOTAL: 5.8oz
Kill Kit
Game Bags: Exo Mountain Gear
Knife: Kestrel Ultralite S30v
Parachute Cord: 25' Ultralight Dyneema Cord
Zip Ties
TOTAL: 6.9oz
Optics
Spotting Scope: Varies (Vortex Razor 50 / Swaro ATX 65)
Bino Tripod adapter: Field Optics Research – 1oz
Tripod: Promaster XC525c and Vanguard PH-111v – 46oz
Extra QR Plate – .5oz
TOTAL: 47.5oz / 2.9lbs
TOTAL BASE WEIGHT: 262.1 oz / 16.38lbs
Food
Consists of: Cliff Builder's Bars, Costco Trail Mix, Mountain House meals, Belvita Crackers, Almond butter packets, Misc Granola Bars, GU Energy Chomps and Starbucks VIA packets! The only thing that varies my base weight is the amount of food, which is on the high end 1.5lbs per day, and the amount of water.
1.5lbs per day on the high end. Roughly 3,500 calories per day
Ask Us About a Hunt
Request pricing and availability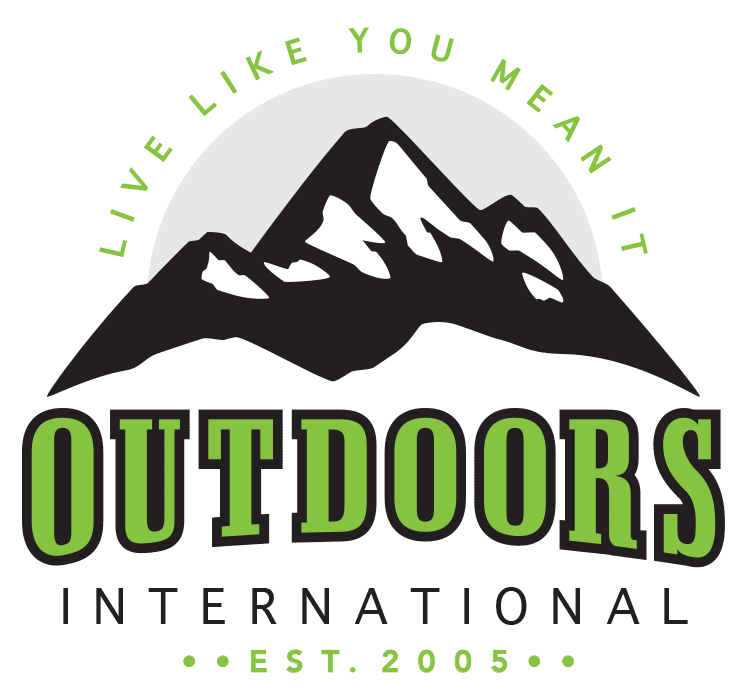 Discover why thousands of people have trusted Outdoors International to help plan their hunt.
Outdoors International has a team of hand-selected hunting experts to help you book your next hunt. Our job it is to help you in researching, booking and planning a great hunting trip with one of our amazing outfitter partners around the world.
My hunt was absolutely top notch.
The outfitter is a fantastic man and incredibly hard working and knowledgeable, there is no doubt he will do everything within his power to make peoples hunts successful and enjoyable. I plan to do it again with him next year for sure.
Wade Zuver
Our hunt was excellent.
We saw bucks every day along with all other sorts of wildlife. Mountain goats, bears, and foxes were common sights. Fishing and crabbing was special bonus. The food was excellent, the crew was amazing. Outdoors International did a great job of finding exactly what we were looking for.
Jesse Neveau
What an amazing experience!
The hunting lodge was out of this world!, Rooms, food and the scenery were all A+. Our guide was exceptional and had us on Shiras moose all five days. We saw over 30 total with at least 10 bulls. They had a plan for everything including taxidermy and game processing.
Kayla Redmon
LET'S START PLANNING YOUR NEXT TRIP
Be specific so we can find exactly what you're looking for.