Do you take your meat to the butcher or cut it up yourself? If you're the DIY hunter sort like we are, you may find this post helpful. We'll explain how to cut up the hind quarter of a deer. Hopefully you find it helpful.
How to Cut Up the Hind Quarter of a Deer
Follow the natural seams of the structure of the muscles. You are not cutting into the muscles, you are separating them. Separating them is equal parts using your hands to pull apart the muscles as it is helping out with your knife.

The gland can be seen at the point of the knife.

Once the large bottom round is separated, you will see the hind leg gland. Remove it. The bottom round makes good steaks.

The bottom round and eye-round are tough, collagen rich muscles. They DO NOT make good steaks. We grind them or make jerky.
The shank is often ground along with the bottom round and eye-round, however they can make a great braised dish.
Use your fingers to separate the sirloin and top round as much as possible. Use the knife to separate the top round first and then follow the bone to separate the sirloin.
Remove the fat, bloodshot and discolored meat and dirt. Leave the silver skin on though because it protects the meat during the wet aging and freezer time.
Vacuum pack the cuts.
Wet age if you prefer.
In general the top part of the hind leg is more tender. The further down you go the higher concentration of collagen and therefore tougher meat. With aging you get more flavorful and tender steaks from the top muscles and improved stew and braising meat from the bottom.
Watch this video on How to Cut Up the Hind Quarter of a Deer
I hope you know feel like you have learned how to cut up the hind quarter of a deer. Good luck and good eating.
Ask Us About a Hunt
Request pricing and availability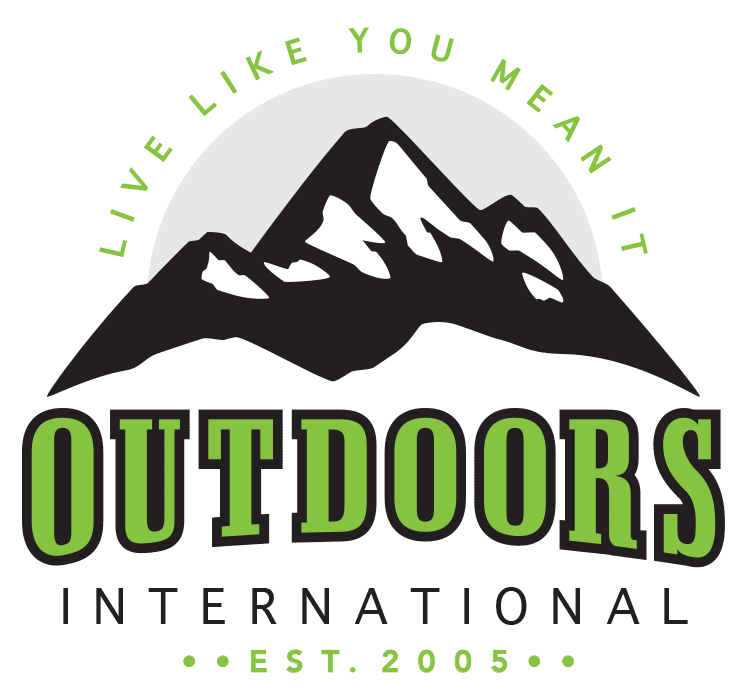 Discover why thousands of people have trusted Outdoors International to help plan their hunt.
Outdoors International has a team of hand-selected hunting experts to help you book your next hunt. Our job it is to help you in researching, booking and planning a great hunting trip with one of our amazing outfitter partners around the world.
My hunt was absolutely top notch.
The outfitter is a fantastic man and incredibly hard working and knowledgeable, there is no doubt he will do everything within his power to make peoples hunts successful and enjoyable. I plan to do it again with him next year for sure.
Wade Zuver
Our hunt was excellent.
We saw bucks every day along with all other sorts of wildlife. Mountain goats, bears, and foxes were common sights. Fishing and crabbing was special bonus. The food was excellent, the crew was amazing. Outdoors International did a great job of finding exactly what we were looking for.
Jesse Neveau
What an amazing experience!
The hunting lodge was out of this world!, Rooms, food and the scenery were all A+. Our guide was exceptional and had us on Shiras moose all five days. We saw over 30 total with at least 10 bulls. They had a plan for everything including taxidermy and game processing.
Kayla Redmon
LET'S START PLANNING YOUR NEXT TRIP
Be specific so we can find exactly what you're looking for.