We get asked almost every week "how much is a red stag hunt in New Zealand?" …well, it depends on what you're after. Many hunters are looking for a big 350 SCI scoring stag trophy, high-end lodging, meals, alcoholic beverages, and transportation to/from the airport, which you can expect to cost between $6,000-$10,000 USD for the full experience. These prices can vary and occasionally we have short-notice cancellation discounts, so be sure to let us know if you would like to get notifications on our last-minute deals.
How much is a Red Stag Hunt in New Zealand?
How much is a red stag hunt in New Zealand?
See below for a breakdown of prices that may vary based on your desired hunting experience.
These example hunt options include: red stag trophy fee, five night accommodation at high-end lodging, all dining and beverages, open bar, guiding throughout the hunt, field preparation of trophies and local transfers. Upgrades and additional trophies (e.g. Tahr, Chamois, Fallow deer, Arapawa Ram etc.) can all be added in field during the hunt.
5 Day All Inclusive Red Stag Packages 

SCI Score
Average Price USD
Typical OI Last-Minute Cancellation Discounts

Free Range – Best Available

$5,000-$10,000

10-20% Discount

Up to 350 SCI

$6,500-$10,000

10-20% Discount

350-400 SCI

$9,000-$15,000

15-20% Discount

400-450 SCI

$15,000-$17,500

15-30% Discount 

450+ SCI 

$17,500 +

15-30% Discount 

Popular Species Add-ons:

Elk/Wapiti: $6,000+ based on size
Tahr: $4,750-$5,000
Chamois: $3,750-$4,500
Fallow Buck: $3,500-$4,000
South Pacific Goat: $1,250-$1,500
Arapawa Ram: $1,250-$1,500
Helicopter Lifts: Varies widely based on fuel costs, $1,750-$2,500 for 3x person lift.
Is there a price difference between free range and high fence estates?
We partner with multiple experienced guides and outfitters who focus exclusively on free range hunts that are as demanding and challenging as any North American wilderness hunt. You can hunt on foot, horseback, or access remote areas with side-by-side all terrain vehicles.
We often have last-minute openings at a discounted price, so let us know if you'd like to be added to our email list for discount notifications.
Typically, a guided 5-7 day free range red stag hunt will be similar in price as a baseline 350 SCI trophy high-fence stag, which is roughly $6,000-$10,000 USD all-inclusive. This may sound surprising since the quality and quantity of red deer are typically lower in the free range areas, but keep in mind that the free range hunts require just as much or more resources from the outfitter. Also, free-range properties are often 10,000 to 60,000 acre parcels of hilly terrain, mountains, and open fields controlled by private landowners who may charge access fees to their properties that your outfitter will coordinate on your behalf.
Our guides are continually building and maintaining relationships with landowners to ensure you have access to the highest quality free range red deer herds and impressive hunting landscapes.
Can I add-on additional species during my red deer hunt?
Yes, absolutely! Most of our hunting grounds have an abundance of species thriving alongside our red deer herds. Elk/Wapiti, Fallow deer, Arapawa Ram, and South Pacific Goat can be found very close to the ideal red deer habitat. Many hunters take advantage of the outstanding elk genetics in New Zealand to bag the trophy of a lifetime at a greatly discounted price compared to a North American elk hunt. Check out this article if you are interested in hunting New Zealand elk.
Bull tahr and chamois reside in the more mountainous areas just a short drive or helicopter ride from our red stag lodges. If you'd like to focus specifically on tahr or chamois, we have lodges and cabins in the mountains that are perfectly situated for you to start hiking and hunting from your back door.
Keep in mind the prices above do NOT include airfare.
Pro Tip: Try using Google Flights search engine filters and Skyscanner.com to review patterns for affordable flights from your area.
Also, we recommend using a VPN and browser in Incognito Mode. Airfare websites actually track your visits and increase prices the more you return to check them. When you search for a flight in an incognito window, they'll never know that you're a returning visitor so cheaper air tickets will still be available to you.
Trip Insurance is HIGHLY recommended on any International hunt!
We HIGHLY recommend that you protect yourself with travel insurance. Be sure to get a policy that provides for medical evacuation and for lost/stolen baggage, weather delays, missed flights and trip cancellations. Also, we recommended you use an insurance company that caters for the special needs of hunters.
Our hunting consultants will do their very best to see that you do not have to use it, but travel insurance for hunters could literally mean the difference between life and death. Or it could save you tens of thousands of dollars, should an unforeseen accident or illness strike… a no-brainer really.
GET A FREE QUOTE
New Zealand Hunting Trips
Ask Us About a Hunt
Request pricing and availability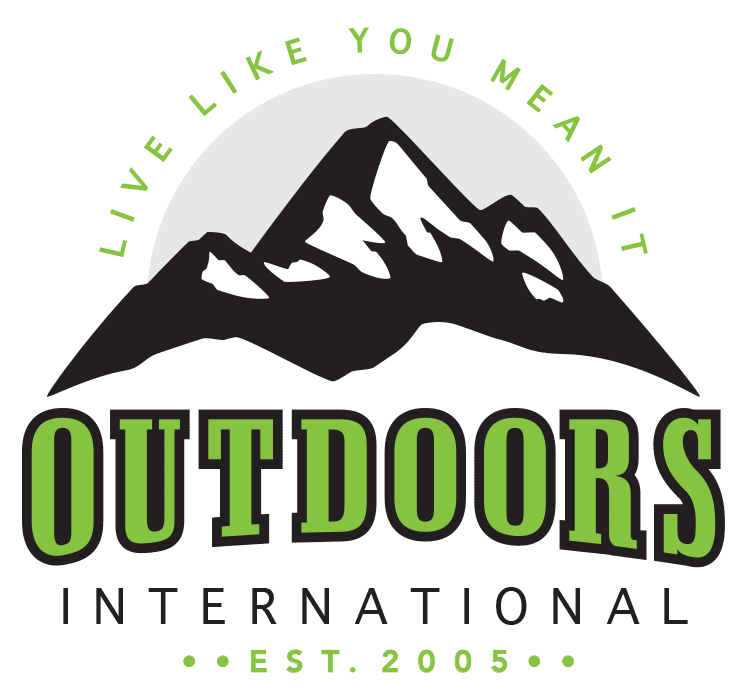 Discover why thousands of people have trusted Outdoors International to help plan their hunt.
Outdoors International has a team of hand-selected hunting experts to help you book your next hunt. Our job it is to help you in researching, booking and planning a great hunting trip with one of our amazing outfitter partners around the world.
My hunt was absolutely top notch.
The outfitter is a fantastic man and incredibly hard working and knowledgeable, there is no doubt he will do everything within his power to make peoples hunts successful and enjoyable. I plan to do it again with him next year for sure.
Wade Zuver
Our hunt was excellent.
We saw bucks every day along with all other sorts of wildlife. Mountain goats, bears, and foxes were common sights. Fishing and crabbing was special bonus. The food was excellent, the crew was amazing. Outdoors International did a great job of finding exactly what we were looking for.
Jesse Neveau
What an amazing experience!
The hunting lodge was out of this world!, Rooms, food and the scenery were all A+. Our guide was exceptional and had us on Shiras moose all five days. We saw over 30 total with at least 10 bulls. They had a plan for everything including taxidermy and game processing.
Kayla Redmon
LET'S START PLANNING YOUR NEXT TRIP
Be specific so we can find exactly what you're looking for.