What can you hunt in New Zealand?… Well, let's break it down.
New Zealand Big Game Animals
Starting in the mid-19th century, European settlers introduced their most beloved big game animals to New Zealand. With ideal natural habitats and a lack of natural predators, the red stag and other New Zealand big game populations thrived and created one of the most prolific hunting environments in the world.
Red Stag – The Pinnacle of New Zealand Big Game Animals
When we have hunters ask us "what can you hunt in New Zealand," they probably already know about the red deer. After all, they are the pinnacle of New Zealand big game animals.
In 1851 European settlers introduced their most beloved game to New Zealand: the red deer. The original New Zealand red deer stags (male) and hinds (female) are of Scottish descent and were later mixed with Hungarian bloodlines to increase their body and antler size. Over the years, New Zealand estates continually improved the genetics of their herds. Many of these massive stags can be found both in large estate properties and free range lands.
If you are looking for record-breaking stags with big bodies and over 400 SCI size antlers, then New Zealand may really be the best place for you. Our hunters regularly take 400 SCI stags on the hunting estates, with some of the best on the estate exceeding 600 SCI. If you're worried about the price, you might be surprised, especially when you compare it to a comparable trophy elk hunt in the states. Learn how much a red stag hunt should cost.
Reviewing the SCI record books reveals exactly how massive and prolific the red stag population is in New Zealand. Free range stag hunts have considerably smaller stags than can be found on estate hunts, but red stag hunting is always an amazing experience.
Tahr
The mighty tahr is a prized mountain trophy in the Southern Alps of New Zealand. The bull tahr originated from Nepal and Tibet and was introduced in Mt. Cook back in 1904.
One of the most prized New Zealand big game animals, these Himalayan bulls have remarkable climbing power. This makes a tahr hunt a great challenge even for the most seasoned and physically fit hunters. A tahr can weigh up to 300lbs and have remarkable agility and climbing ability for their size.
No worries if you aren't up for a big mountain climb, we can arrange helicopter access to the mountain top to scale the level of difficulty based on your desired tahr hunting experience.
Chamois
Originally from the mountains of Europe, Chamois found an ideal habitat in New Zealand's steep mountain slopes on the South Island. Chamois was first introduced in New Zealand back in 1907 as a gift from the Austrian Emperor, Franz Joseph I.
Chamois are an agile, alert mountain antelope that enjoy rugged, rocky terrain and alpine grasses with high altitudes. Chamois hunts can be extremely challenging due to the habitat they live in and their sharp eyesight.
In the summer, they have rich brown fur and develop into gray and sometimes black during the winter. Their winter coat makes for an amazing rug or mount and a truly memorable mountain hunting experience. Due to the challenging terrain they inhabit, which is very similar to Tahr hunting, we can arrange helicopter lifts to and from remote mountaintops.
Fallow Deer
Aside from their unique, palmated antlers, fallow deer bucks are also famous for their vivid coats. They come in three color phases – chocolate brown, spotted menil (red-grey skin with white spots), and white.
Fallow in New Zealand are largely from Danish descent and have flourished since they were introduced in 1860. The mix of woodland and grassland in New Zealand has consistently produced quality trophies. Unlike other deers, fallow bucks croak during their rut and wait for their does to come to them for mating.
Elk/Wapiti
Consistently getting to the 400 inch benchmark and higher, these animals are truly a monster class in New Zealand. The South Island Elks or Wapiti originate from the bloodlines of the mighty Rocky Mountain Elk.
The elk rut coincides with the red Stag from March to April presenting a great combo hunt opportunity, but similar to other big game in New Zealand, they can be hunted all year round.
Sika
The Sika deer were first released in 1905 and continue to hold a substantial population. The North Island has arguably the best free range Sika hunting in New Zealand.
Arapawa Rams
Arapawa Rams are unique and one of the few black-faced bighorn sheep. Brought by Captain James Cook from Spain, these tasty animals make the perfect add-on to your big game hunt in New Zealand. Mature rams have full curls and sometimes two. A great value trophy and meal to top off your itinerary.
Pacific Goat
Pacific Goat are another widespread species in New Zealand, these feral billies could be an exciting addition to your adventure. This can be an ideal hunt to make for young hunters that provide a good experience in steeper country and a nice introduction to the challenges of a hunt and the rewarding feeling of securing a trophy.
What can you hunt in New Zealand?
Here are some of our best New Zealand hunting trips:
Ask Us About a Hunt
Request pricing and availability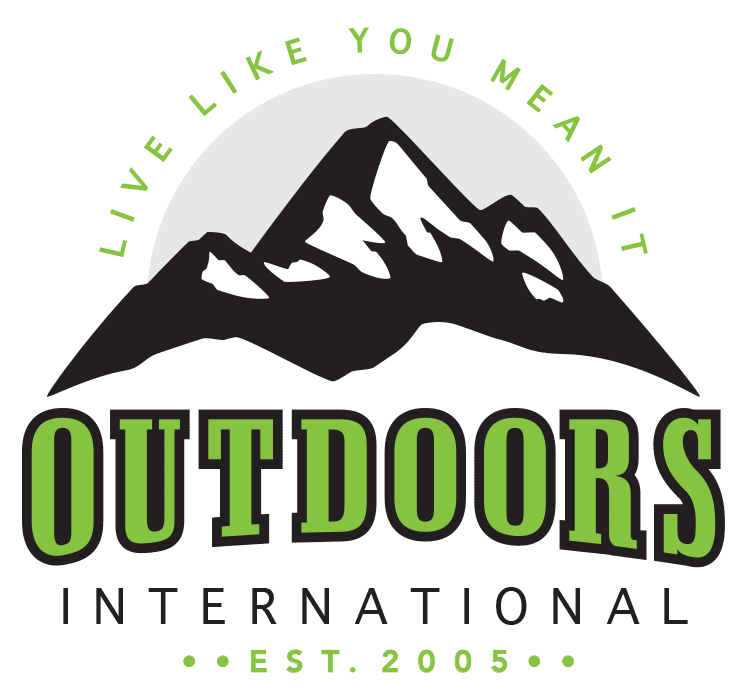 Discover why thousands of people have trusted Outdoors International to help plan their hunt.
Outdoors International has a team of hand-selected hunting experts to help you book your next hunt. Our job it is to help you in researching, booking and planning a great hunting trip with one of our amazing outfitter partners around the world.
My hunt was absolutely top notch.
The outfitter is a fantastic man and incredibly hard working and knowledgeable, there is no doubt he will do everything within his power to make peoples hunts successful and enjoyable. I plan to do it again with him next year for sure.
Wade Zuver
Our hunt was excellent.
We saw bucks every day along with all other sorts of wildlife. Mountain goats, bears, and foxes were common sights. Fishing and crabbing was special bonus. The food was excellent, the crew was amazing. Outdoors International did a great job of finding exactly what we were looking for.
Jesse Neveau
What an amazing experience!
The hunting lodge was out of this world!, Rooms, food and the scenery were all A+. Our guide was exceptional and had us on Shiras moose all five days. We saw over 30 total with at least 10 bulls. They had a plan for everything including taxidermy and game processing.
Kayla Redmon
LET'S START PLANNING YOUR NEXT TRIP
Be specific so we can find exactly what you're looking for.