Due to the impressive population growth of so many invasive big game species, the New Zealand hunting season is year-round. That's right, the government does not place any restrictions on when you may hunt any of the New Zealand big game species, nor are there any bag limits. Hunters are welcome to use their preferred weapon of choice year-round, be it archery, rifle or muzzleloader.
New Zealand Hunting Season
The primary hunting season New Zealand offers is opposite of the Northern Hemisphere.
New Zealand seasons are reversed from North America and Europe due to being in the Southern Hemisphere. This makes it an ideal "off-season" hunting adventure that won't interfere with your elk, deer, or other Autumn//Winter hunting plans if you're traveling from the United States.
The Best Time to go to New Zealand
Although it's fantastic hunting year round, there are some nuanced differences between each month to consider.
Our outfitters typically host hunts from February through August each year for all the big game species.
The main New Zealand hunting season is between late February and the beginning of August.
Autumn begins in February and is also when the prime big game hunting season begins. Hunting opportunities are at an all-time high from February through May. During this time the red stag, sika, and fallow deer are all rubbed off and hard antlered. The rut commences mid-March for red stags, followed a month later for sika, fallow, and then rusa deer.
February is considered the beginning of the New Zealand hunting season.
February is Late Summer and best for: Red Stag, and Sika.
Red deer, sika stags and elk will be hard antlered by the third week of February.
This makes a great pre-rut hunt and you should be able to glass up plenty of stags.
New Zealand's last month of summer, February is generally "hot". On both North and South Islands, the temperature can reach 77°F or higher, with lows on cooler days reaching 50°F (especially in mountainous regions).
February is a great time to tour the country. If you're a golfer, there are some great courses and it's a great month to visit the beaches on the North Island.
Possibly the best time of year to go fly fishing in New Zealand.
March is probably considered by most hunters to be THE best time to go to New Zealand, but there is room for argument.
March is Early Fall and best for: Red Stag, and Sika.
Early March is a great time to hunt sika stags. This is because they'll be out in the open.
The red stag rut (or "roar" as it is known to locals) starts revving up in mid-March and will reach its peak by the end of the month and early April. Prepare to hear their roars and see first-hand their unpredictable and aggressive behavior.
It's a ton of fun to hear the roars, but it makes animal movement a bit unpredictable.
They don't utilizing calling like we do for elk in North America.
March is the first month of autumn in NZ, and is usually only slightly cooler than in the summer months. In the North Island, particularly in the so-called 'Winterless North', you can still expect temperatures up to 77°F.
Backcountry fly fishing is a possible add-on to your hunt.
April is a fun time to go hunting in New Zealand.
April is Fall and best for: Red Stag, Sika, and Fallow Buck.
Red stags will still be rutting, but it will be winding down.
The sika rut peaks around mid-April.
Towards the end of the month fallow bucks will start roaring.
The tahr and chamois rut begins towards the end of the month and they'll have a good start on their winter coats by this time.
In general, April in NZ is known for its crisp sunny days, clear blue skies and cold, bright nights. You can expect highs of 64-68°F on the North Island and 61-65°F in the South. Of course, it will be cooler in the mountain country.
This is the last month of fly fishing season.
May is Late Fall and best for: Red Stag, Sika, Fallow Buck, Tahr, and Chamois.
Red stags will start moving away from the herds of hinds, making hunting a bit more difficult.
If you're on the South Island, the chamois and tahr coats will be in their prime.
The tahr rut will be gearing up.
On the North Island, temperatures in May can drop to 48-52°F. On the South Island, the temperature can quite easily drop to 43°F.
Winter hunting season New Zealand is June through August.
June to August are winter months in New Zealand and can offer some beautiful but unpredictable weather patterns of rain, snow, and sunny days. Don't forget to pack a proper layering system with rain gear to ensure you're prepared for the variety of conditions during a winter season trip.
June is Early Winter and best for: Red Stag, Sika, Fallow Buck, Tahr, and Chamois.
Towards the end of the month, stags will be in bachelor groups, and out in the open.
Tahr and chamois hunting is still very good.
On the South Island, tahr and chamois capes will still be in their prime.
June is the first month of winter in New Zealand. Temperatures on the South Island are cooler, averaging between  34-54°F, but the rainfall is less, and days are clear and crisp with plenty of winter sunshine. Average North Island temperatures during June range from 39-61°F.
If you're hunting tahr and/or chamois, you can expect to be hunting in snow. For other species, you'll be down in the lower country where it rarely snows, although the weather can be cold.
If you're an angler, this is a great time to fish the canal system for GIANT trout!
The ski resorts will be open.
June is the perfect time for visiting the West Coast glaciers, Southern Alps and other scenic areas.
July is a great time to be hunting in New Zealand!
July is Winter and best for: Red Stag, Sika, Fallow Buck, Tahr, Chamois, and Rusa.
The big sika and red stags will be coming out of the woodwork now that they're no longer interested in the hinds.
Tahr and chamois hunting is probably at its best, and capes are prime.
If that's not enough, the rusa stags will start rutting!
By July, the winter weather will be in full swing. The mountains will have snow, and the weather down lower can be cold.
Trout fishing is still good in the canal systems.
Skiing is great.
August is Late Winter and best for: Red Stag, Sika, Fallow Buck, Tahr, Chamois, and Rusa.
This is your last chance for a big red stag. By the second week of the month, the antlers of most deer species will start dropping.
The rusa season is still going though, and the rusa stags will be rutting hard.
Tahr and chamois hunting will still be good.
August weather remains cool, although the North is slightly milder. Expect lows of 39-45°F in the North Island and between 34-43°F in the South Island. Weather conditions will be more severe in mountainous regions.
Trout fishing in the canals can be amazing.
Skiing is still good.
September through January is summertime, and considered "off season" in New Zealand as far as hunting is concerned.
September to January is summertime and a popular non-hunting tourist holiday season for visiting the beaches of the North Island. However, it is not a typical hunting season for most outfitters. They spend these months resting, refitting their operations, and preparing for the pre-rut prime red stag hunting season starting in February.
September is Early Spring and best for: Tahr, Chamois, Rusa
You can still find great hunting for tahr, chamois and rusa.
The weather in September is typical of spring. You can expect all four seasons in a single day. On the North Island, temperatures between 45 to 63°F and on the South Island, anything from 41 to 63°F.
October is Spring and best for: Tahr, Chamois, Rusa, Sambar
This is the last month to hunt tahr and chamois because their coats will start shedding.
Rusa and sambar deer are still available to hunt.
Fishing season is just starting.
October weather is characteristically mild – not too hot or too cold, although warm clothing and wet weather attire may be needed for rainy days. The daily temperatures gradually rise throughout the month with averages ranging from 41 to 65°F on the North Island, and 39 to 63°F on the South Island.
November is Late Spring and best for: Rusa, Sheep, Goats
Rusa deer, sheep and goats are really the only option for hunting in New Zealand during November.
Weather-wise, November is almost perfect, and is arguably one of the best months to visit New Zealand.
December is Early Summer and best for: Rusa, Sheep, Goats
There's still some rusa hunting available along with some sheep and goats.
If you don't mind hunting them in their summer coats, tahr and chamois hunting is good.
It's possible to hunt stags in velvet during December.
December typically has high temperatures and sunshine. Days are long and sunny, nights are mild.
January is Summer and best for: Tahr, Chamois
January is definitely NOT considered to be the best time to go hunting in New Zealand, but it's one of the most popular months for visitors. That's because it tends to be the warmest month of the year. If you're wanting to do some hunting while you're there, there are some options.
It can be a good time to hunt chamois and tahr, but they'll be in their summer coats. If you're wanting a prime cape, you should wait until May if your schedule allows.
The stags will still be in velvet because January is right at the end of their antler growing period. You can hunt the deer species this month, but most hunters want hard-horned stags.
On the North Island, average top temperatures hover around 77°F dropping to lows of 54°C. And in the South Island, it's just slightly cooler with average top temperatures of around 72°F and lows of 50°F.
Here are some of our best New Zealand hunting trips:
Add-on options to a hunt in New Zealand:
World Class fly fishing is available as an ad-on to most hunts.
Many lodges also offer heli-fishing programs. The flight itself being an exhilarating part of the experience.
You can also go diving; skiing and snowboarding; countless shopping destinations; penguin viewing; TranzAlpine train sightseeing; horse trekking; sheep shearing; golfing; mountain biking; see glaciers; kiwi spotting on Stewart Island; whale watching; jet boating; bungy jumping; helicopter scenic tours; wine tours and tastings; sightseeing tours; and even waterfowl hunting

.
Ask Us About a Hunt
Request pricing and availability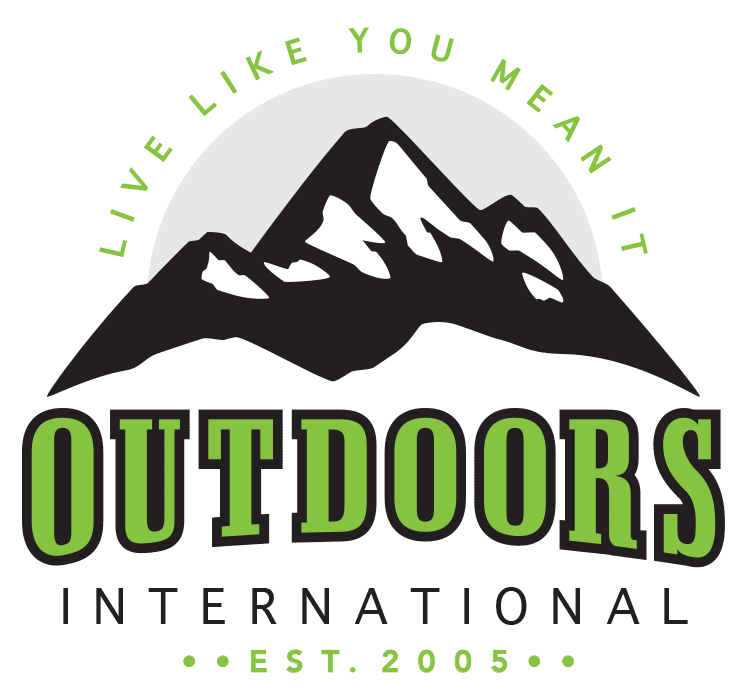 Discover why thousands of people have trusted Outdoors International to help plan their hunt.
Outdoors International has a team of hand-selected hunting experts to help you book your next hunt. Our job it is to help you in researching, booking and planning a great hunting trip with one of our amazing outfitter partners around the world.
My hunt was absolutely top notch.
The outfitter is a fantastic man and incredibly hard working and knowledgeable, there is no doubt he will do everything within his power to make peoples hunts successful and enjoyable. I plan to do it again with him next year for sure.
Wade Zuver
Our hunt was excellent.
We saw bucks every day along with all other sorts of wildlife. Mountain goats, bears, and foxes were common sights. Fishing and crabbing was special bonus. The food was excellent, the crew was amazing. Outdoors International did a great job of finding exactly what we were looking for.
Jesse Neveau
What an amazing experience!
The hunting lodge was out of this world!, Rooms, food and the scenery were all A+. Our guide was exceptional and had us on Shiras moose all five days. We saw over 30 total with at least 10 bulls. They had a plan for everything including taxidermy and game processing.
Kayla Redmon
LET'S START PLANNING YOUR NEXT TRIP
Be specific so we can find exactly what you're looking for.