Safari hunting has become a popular activity among adventure seekers around the world. And when it comes to hunting in Africa, South Africa is the perfect destination. South Africa is home to a diverse range of wildlife, including the famous "Big Five" dangerous game animals (lion, elephant, leopard, Cape buffalo, and rhinoceros) as well as other plains game species such as kudu, impala, and warthog. In this article, we'll explore everything you need to know about safari hunting in South Africa, so you can plan the ultimate hunting adventure.
Popular Game to Hunt in South Africa
Thanks to conservation efforts led by hunters, South Africa is home to a diverse range of wildlife, including some of the most sought-after game animals in the world. The "Big Five" game animals (lion, elephant, leopard, Cape buffalo, and rhinoceros) are the most popular targets for safari hunters, but there are many other plains game species that are also highly prized. Some of the most popular game animals to hunt in South Africa include kudu, impala, warthog, zebra, and wildebeest. You can even hunt many of the Tiny Ten in SA, and if you're a bird hunter, be sure to book a day or two of wingshooting!
Best Time to Hunt in South Africa
The best time to go on a safari hunt in South Africa depends on the type of animal you want to hunt. The hunting season in South Africa is generally from March to October, with the peak season for most species being from May to September. The weather is cooler and drier during this time, making it easier to track animals and move through the bush. However, if you're interested in hunting migratory birds, the best time to visit is from November to March.
Top Safari Hunting Destinations in South Africa
South Africa has many great safari hunting destinations, each offering its own unique experience. Some of the most popular destinations include:
Limpopo Province: This province is home to some of the best hunting grounds in South Africa. It's known for its large kudu and impala populations, as well as other species like warthog and nyala.
Eastern Cape: The Eastern Cape is home to a variety of plains game animals, as well as the "Big Five" species. It's known for its rugged terrain and challenging hunting conditions, making it a popular destination for experienced hunters.
Kruger National Park: Although hunting is not allowed in Kruger National Park, it's still worth a visit for its breathtaking scenery and abundance of wildlife. Many hunting outfitters also offer tours and packages that combine a visit to Kruger with a safari hunt in another location.
What You Need to Know Before Going on a Safari Hunt in South Africa
If you're booking your first trip to South Africa, there are a few things that you need to know. First and foremost, it's important to research and choose a reputable hunting outfitter. Outdoors International can help you there. A good outfitter (PH) will provide you with all the necessary information and support, from obtaining hunting permits to supplying equipment and accommodations. Here is a good article on South Africa travel tips and Firearm Import information.
It's also important to be prepared for the physical demands of safari hunting. Hunting takes place in rugged terrain and can involve long hours of walking and stalking, so it's important to be in good physical shape. Additionally, it's important to be familiar with the laws and regulations surrounding safari hunting in South Africa, as violations can result in serious legal consequences.
Essential Gear for Safari Hunting in South Africa
When it comes to safari hunting in South Africa, having the right gear is essential. Some of the most important items include:
Hunting Rifle and Ammunition
Binoculars and Bino Harness
Hunting Knife and Sharpener
Backpack or Daypack
Comfortable, sturdy boots
Clothing suitable for the weather and terrain
Sun protection (hat, sunglasses, sunscreen)
Insect repellent
It's also important to check with your outfitter to see if they provide any necessary equipment or if there are specific gear requirements for the species you're hunting.
Hunting Permits and Regulations in South Africa
In order to go on a safari hunt in South Africa, you'll need to obtain the necessary hunting permits and licenses. These permits are regulated by the South African Department of Environmental Affairs and Tourism and can be obtained through a hunting outfitter or directly from the department.
It's important to note that there are strict regulations surrounding the hunting of endangered species, such as rhinoceros and leopard. Hunters must obtain special permits and adhere to strict guidelines in order to hunt these animals. If you use Outdoors International to book your trip, your PH will handle all of the paperwork.
Booking Your Hunting Safari
Safari hunting in South Africa is tailored to your needs. You'll hunt with a top notch PH, stay in a 5-Star lodge, and enjoy exceptional trophy quality on a huge ranch. The average concession is huge with miles of mountainous terrain, interspersed with valleys and river bottoms, you will be amazed at the number of plains game animals you see. You'll show up as a client, and you'll leave as family. South Africa safaris are an experience you won't soon forget!
You'll experience amazing hospitality.
5-Star lodging.
Get ready for some incredible hunting. South Africa has over 30 huntable species, including the Dangerous 7.
Great place to take your family on an incredible adventure that they will not forget.
We can customize your hunt to be exactly what you want.
Since the hunting area is huge, the species you are hunting will dictate which part of the ranch you will be hunting. The PH is knowledgeable, and will be totally focused on your hunting goals. The hunting will be by spot-and-stalk, or from blinds. After breakfast, you will jump in the back of the hunting rig and either drive roads looking for game, or sit in a hide… don't worry, you will see a lot of game. There is no shooting from the truck. Once an animal is spotted, you will start your stalk. Animals that seem relaxed while you are in the truck become VERY wild once your feet hit the ground.
If you're a bowhunter, hunting safaris in South Africa are a dream come true.
Whether your game is spot-and-stalk, sitting a ground blind, or a mix of both, you will have a blast! You could be stalking game from dawn to dusk if you wished. A truly amazing place to hone your bowhunting skills. We've had a number of hunters hunt archery cape buffalo with this PH.
The Service and Lodging in South Africa is Incredible!
The lodge consists of 6 en-suite rooms, decorated in a modern afro-ethnic style. Elegant, yet understated and always in pristine condition with natural stone, wood and thatch. The lodge also boasts a swimming pool, fully stocked bar, an outside dining area, and a lapa area with fire pit and bbq.
The food is South African 'Boere' (local) with a touch of European. Expect lots of meat, vegetables, and fruit, all complimented by a variety of South African wines. You will eat a hearty breakfast, usually come back to the lodge for lunch, and then a nice dinner at night. Prior to dinner, you will lounge around the fire pit or in the bar talking about the days hunt and tomorrows plans. You will feel at ease with the staff, who treats you, not as a client but, as a friend.
We Suggest that You Make Your Safari a Family Vacation
These South Africa safari hunts are an amazing adventure for your entire family! If you aren't a hunter, or have non-hunters in your group, don't worry because there are plenty of activities available. Take your family with you! Non hunters are welcome, and everybody will enjoy it.
Elephant back safaris
Curio Shopping
Fishing
Rock Art Expose' – Bushmen paintings
African tribal dancing
A visit to the White Lions
Game drives and walking safaris
Bird Watching
Trips to outlying areas
Helicopter rides
Horse Riding game viewing Safaris
Just relax and enjoy Africa
Ask Us About a Hunt
Request pricing and availability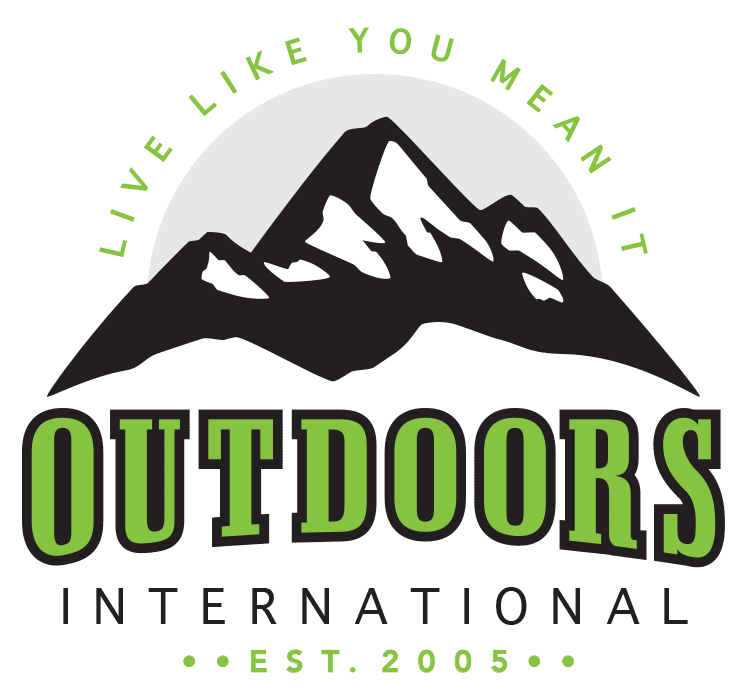 Discover why thousands of people have trusted Outdoors International to help plan their hunt.
Outdoors International has a team of hand-selected hunting experts to help you book your next hunt. Our job it is to help you in researching, booking and planning a great hunting trip with one of our amazing outfitter partners around the world.
My hunt was absolutely top notch.
The outfitter is a fantastic man and incredibly hard working and knowledgeable, there is no doubt he will do everything within his power to make peoples hunts successful and enjoyable. I plan to do it again with him next year for sure.
Wade Zuver
Our hunt was excellent.
We saw bucks every day along with all other sorts of wildlife. Mountain goats, bears, and foxes were common sights. Fishing and crabbing was special bonus. The food was excellent, the crew was amazing. Outdoors International did a great job of finding exactly what we were looking for.
Jesse Neveau
What an amazing experience!
The hunting lodge was out of this world!, Rooms, food and the scenery were all A+. Our guide was exceptional and had us on Shiras moose all five days. We saw over 30 total with at least 10 bulls. They had a plan for everything including taxidermy and game processing.
Kayla Redmon
LET'S START PLANNING YOUR NEXT TRIP
Be specific so we can find exactly what you're looking for.