If you're looking for a new hunting adventure, then a South Africa hunting safari should be at the top of your list. Known for its diverse wildlife and stunning landscapes, the country offers an unforgettable hunting experience that you won't find anywhere else. However, planning your first hunting trip to South Africa can be a daunting task, especially if you're not familiar with the country's hunting regulations and customs. In this article, we'll guide you through everything you need to know about booking your first hunting trip to South Africa.
Everything You Need to Know About Booking Your First Hunting Trip to South Africa
South Africa is one of the best hunting destinations in the world, offering a range of hunting experiences from plains game to the dangerous game. However, before you book your hunting trip, you need to understand the hunting regulations and customs in South Africa. This article will provide you with all the information you need to plan your first hunting trip to South Africa.
1. You'll probably be hunting behind a high fence.
We'll start with the one of the misconceptions that we come across all the time when working with clients. As opposed to hunting safaris in countries like Mozambique, and even Namibia, ninety-nine percent of South Africa hunting is behind high-fence. For many hunters, including myself, Africa is their first high-fence hunting experience, but we've have learned that with high-fence properties that have over 2,000 to 3,000 acres with hilly terrain and decent cover the fence becomes a moot point in terms of the "fair chase." The animals still have the advantage and it will be a challenging hunt.
The fences in Africa are there to keep quality animals in, densities high, and poachers and predators out. It is not about "canning" a hunt for you to open. It's about predictable trophy quality and good numbers of critters to hunt.
2. Consider Paying a Daily Rate + Trophy Fees route as Opposed to a Package.
Another important subject I tell my clients to consider is that South Africa, in my opinion, is best hunted paying daily fees. Then, shooting animals from a "trophy list" of predetermined prices per critter. Here is why I say this:
Once you get there you will see animals that you never considered taking back home but once your there, in the right situation, they may tickle your fancy. This is especially relevant with how many animals cost less than $1,000 each, and many less than $400.
Also you may not see the species that you thought you wanted to shoot, and under a package you will still pay for that animal.
Daily fees plus a trophy price list hunt will allow you a lot of options once you get there. My first trip to Africa I shot a blesbuck, which I didn't know even existed until I spotted it and asked what it was. My PH said it was a big one, I asked the price ($400) and snuck in, with my bow, and shot it. It turned out to be the number 13 in the world! If I had purchased a package, I would have passed it up.
3. Know the best time to go to South Africa.
The last common subject I help my clients consider is when to go. South Africa is a year round operation. But most outfitters there are used to a more traditional "season" which is during their early winter (our early summer). It can be quite chilly and being from Idaho, I love the idea of hunting somewhere else where the hunting temperature is comfortable. As well, there are so many other awesome things to do while you are there that it is nice to go when it's nice. I prefer the shoulder seasons, which are our fall and our spring. Because it's the "off season" there aren't as many hunters and you have the place almost to yourself. This allows you to jump around to other concessions as well, which is not uncommon.
The only months I would avoid (as a rifle hunter) is Dec, Jan, and Feb which is their really hot season and the animals are not as active during the day. I like this time a year as a bow hunter because they come to water more often and will bed in cover which allows for better stalking.
4. Travel Requirements
South Africa has specific travel requirements that must be met by all visitors. Make sure you have a valid passport and any necessary visas before booking your trip. You may also need to provide proof of vaccinations or other medical requirements.
What to Expect on Your Hunting Trip to South Africa
Now that you've booked your hunting trip to South Africa, it's time to start planning what to expect on your trip. Here are some things you can expect during your hunting trip to South Africa:
1. Game Viewing
South Africa is known for its diverse wildlife, and you'll have plenty of opportunities to see game even if you're not hunting. Many hunting areas offer game drives or walks, giving you a chance to see some of South Africa's most iconic animals up close.
2. Hunting Excursions
Of course, the main reason for your trip is to hunt. You can expect to spend most of your time on hunting excursions, tracking and stalking your prey with the help of your guide.
3. Cultural Experiences
South Africa is a country with a rich cultural heritage, and your hunting trip is the perfect opportunity to immerse yourself in the local culture. From traditional dances to local cuisine, there are plenty of cultural experiences to enjoy.
4. Beautiful Scenery
South Africa is known for its breathtaking landscapes, and your hunting trip will take you through some of the country's most beautiful areas. Whether you're hunting in the savannah or the bushveld, you're sure to be surrounded by stunning scenery.
5. New Friendships
Hunting trips are a great way to meet new people and make new friends. You'll be spending a lot of time with your guide and fellow hunters, giving you plenty of opportunities to bond over your shared love of hunting.
FAQs About Booking Your First Hunting Trip to South Africa
What is the best time of year to go hunting in South Africa?
The best time to go hunting in South Africa is during the dry season, which runs from May to September.
Can I bring my own firearms to South Africa?
Yes, you can bring your own firearms to South Africa, but you must have the proper permits and documentation.
What types of animals can I hunt in South Africa?
South Africa offers a range of hunting opportunities, from plains game to the Big Five. The types of animals you can hunt will depend on the hunting area and the season.
Is it safe to go hunting in South Africa?
Yes, it is safe to go hunting in South Africa as long as you follow the rules and regulations and take the necessary precautions.
How much should I budget for a hunting trip to South Africa?
Hunting trips to South Africa can vary in price depending on the type of game you're hunting and the level of luxury you require. It's important to set a budget before booking your trip to ensure you don't overspend.
Conclusion
Booking your first hunting trip to South Africa can be an exciting and rewarding experience. However, it's important to do your research and plan ahead to ensure a successful trip. By following the tips in this article and working with a reputable outfitter and guide, you can have the hunting adventure of a lifetime in one of the most beautiful countries in the world.
Africa is my favorite place to go in the world as a hunter or a tourist for that matter.
It is a wonderful place to go with your non-hunting spouse as well. All my outfitters are very used to taking spouses on very neat excursions while you are hunting and the people are breathtaking to deal with–just wonderful and accommodating. Africa puts the rest of the outfitting world to shame. It is just something you will have to experience for yourself. If you would like help putting your trip together we'd love to help.
Ask Us About a Hunt
Request pricing and availability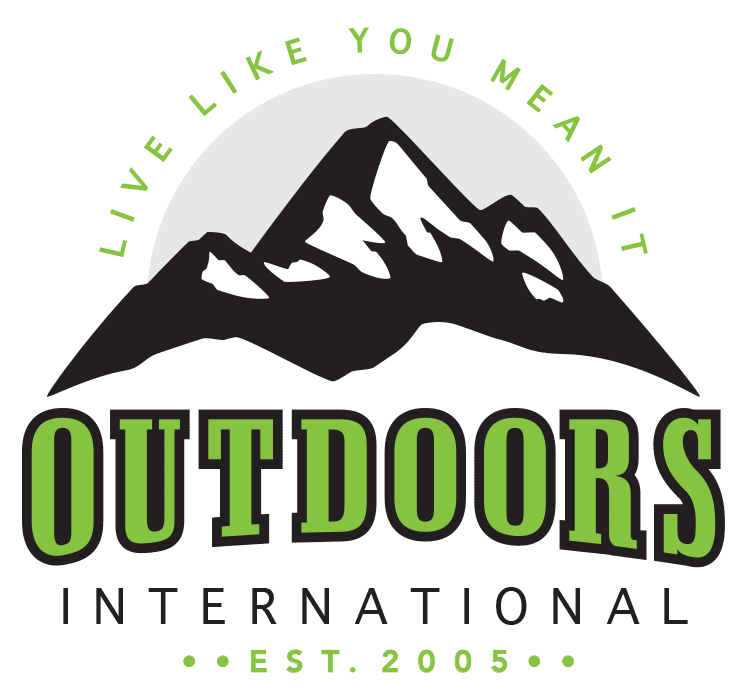 Discover why thousands of people have trusted Outdoors International to help plan their hunt.
Outdoors International has a team of hand-selected hunting experts to help you book your next hunt. Our job it is to help you in researching, booking and planning a great hunting trip with one of our amazing outfitter partners around the world.
My hunt was absolutely top notch.
The outfitter is a fantastic man and incredibly hard working and knowledgeable, there is no doubt he will do everything within his power to make peoples hunts successful and enjoyable. I plan to do it again with him next year for sure.
Wade Zuver
Our hunt was excellent.
We saw bucks every day along with all other sorts of wildlife. Mountain goats, bears, and foxes were common sights. Fishing and crabbing was special bonus. The food was excellent, the crew was amazing. Outdoors International did a great job of finding exactly what we were looking for.
Jesse Neveau
What an amazing experience!
The hunting lodge was out of this world!, Rooms, food and the scenery were all A+. Our guide was exceptional and had us on Shiras moose all five days. We saw over 30 total with at least 10 bulls. They had a plan for everything including taxidermy and game processing.
Kayla Redmon
LET'S START PLANNING YOUR NEXT TRIP
Be specific so we can find exactly what you're looking for.