Paying a Daily Rate +Trophy Fees is the Norm on an African Safari
Your daily rate pays for so much more than three squares and a place to rest your head after a hard day of hunting. Lemme break it down. Here in the States and Canada, most hunts are a set price whether you get your game or not. In some cases you can add an additional specie or two for a trophy fee, but that is not the standard. If you hunt abroad however, and especially in Africa, a day rate + trophy fees is the norm. It is assumed that the day rate just covers your room and food, but it is much more.
Daily rates on your African safari typically include:
Transportation from the International airport to the hunting camp, and return. This should go without saying, but having a friendly face there to greet you when you get off the plane in a foreign country is a big deal. Once you see your PH, all your worrying is done. It's time to have fun and he will take care of you right up until you go through security on your way back home.
Full-time service of a licensed and experienced Professional Hunter. It is a learning experience to hunt in Africa. Everything is new and exciting. Our PH is top-notch. His service and trophy quality is as good as it gets, and his prices are reasonable. He's not the cheapest out there by a long shot, but the value is undisputed by every hunter we send to Africa. Your PH will be your teacher, guide, outfitter, and will become your friend. It's hard to put a price tag on that.
Driver, tracker(s) and skinner. Even if you are one of the best hunters out there, you will be humbled by the trackers. I'm sure you've heard that before, but just trust me. They're amazing.
Services of all camp staff. There are helpers everywhere taking care of everything. You will wonder how they can possibly afford to hire all of these people on just that daily rate. Be thankful that labor is cheap in Africa, it makes your experience so much more enjoyable and affordable.
Accommodation, all meals, soft drinks and alcoholic beverages. You will want for nothing. If there are special accommodations that you will need that are "out of the norm", let your PH know prior to your safari so that it can be set up for you.
Daily laundry service. Don't take too many clothes because the maid will do your laundry every night.
Skinning and field preparation of trophies. Behind the scenes your trophies will be skinned, salted and prepared for shipping and/or the taxidermist.
Government hunting licenses and permit fees. It is nice not to have to worry about all of these fees. Your PH will have everything taken care of prior to your arrival.
14% VAT (South Africa) Currently set at 14%, Value Added Tax (VAT) is included in the price of most goods and services. Foreign visitors are not exempt for paying VAT on purchased goods. Our South Africa PH includes this in your daily rates so it isn't a surprise at the end of your safari.
Daily rates exclude:
Flights – You would be amazed how many people think that the flights are included…. well, they're not. Book as far in advance as you can for the best prices.
Accommodation prior to and after safari.
Trophy fees of animals bagged, wounded or lost. If you make it bleed, you pay the trophy fee. Seems fair, right?
Taxidermy work and shipping of trophies to final destination. Many of our hunters have their taxidermy done in South Africa. Our PH works with a great taxidermist and the price evens out when you add shipping and compare to the price of taxidermy here in the States. Also, if you do it there, there is a one-year turnaround instead of two.
Rifle hire and ammunition.
Tips – Tip your PH as well as you can afford. Try to be generous, he worked hard for you.
CITES fees
Additional activities such as elephant rides, or trips to town. Often these can be added to your package if we set them up prior to your Safari. If you take your family with you (which we suggest), then you should consider these options.
Medical expenses.
Trip insurance. Get trip insurance. Things happen.
Many of the "cheap" safaris set the hook with a very inexpensive, or even non-existent daily fee up front. The belief is that you are just going to have to pay for the trophies that you shoot, but then at the end of the safari you are hit with all of these extra costs. Believe me, that isn't cool. (Our PH doesn't do that. His prices are all-inclusive)
Our PH NEVER adds any unexpected costs at the end of your trip. You will pay the daily rate prior to your safari, and at the end you will pay the trophy fees for the animals you bagged.
African Safaris Offered by Outdoors International
Ask Us About a Hunt
Request pricing and availability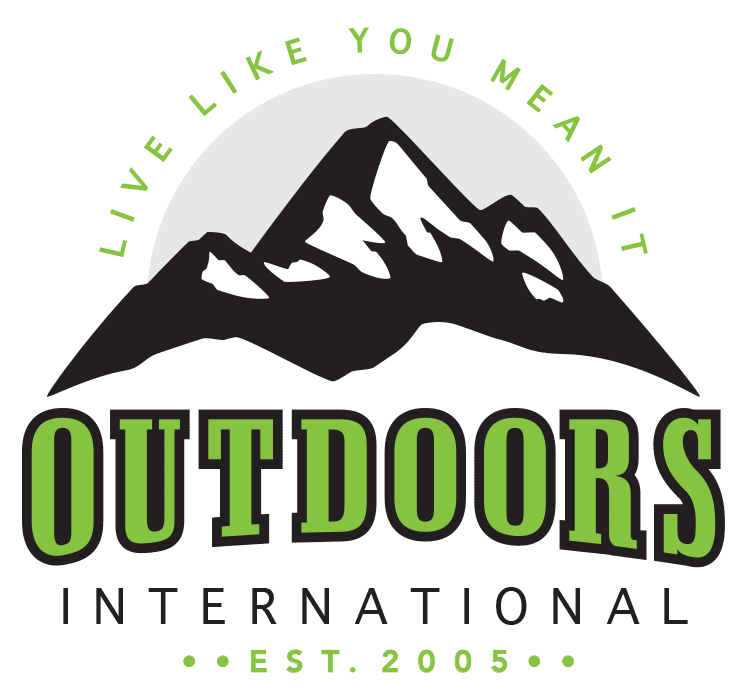 Discover why thousands of people have trusted Outdoors International to help plan their hunt.
Outdoors International has a team of hand-selected hunting experts to help you book your next hunt. Our job it is to help you in researching, booking and planning a great hunting trip with one of our amazing outfitter partners around the world.
My hunt was absolutely top notch.
The outfitter is a fantastic man and incredibly hard working and knowledgeable, there is no doubt he will do everything within his power to make peoples hunts successful and enjoyable. I plan to do it again with him next year for sure.
Wade Zuver
Our hunt was excellent.
We saw bucks every day along with all other sorts of wildlife. Mountain goats, bears, and foxes were common sights. Fishing and crabbing was special bonus. The food was excellent, the crew was amazing. Outdoors International did a great job of finding exactly what we were looking for.
Jesse Neveau
What an amazing experience!
The hunting lodge was out of this world!, Rooms, food and the scenery were all A+. Our guide was exceptional and had us on Shiras moose all five days. We saw over 30 total with at least 10 bulls. They had a plan for everything including taxidermy and game processing.
Kayla Redmon
LET'S START PLANNING YOUR NEXT TRIP
Be specific so we can find exactly what you're looking for.