Preparing for your first African Safari can be intimidating, but there's no need to worry. The truth of the matter is that packing for a hunt in Africa isn't all that difficult. We have worked together with our P.H.'s on a safari gear list for your upcoming hunt.
Africa Hunting Safari Gear List
Pre-Hunt Checklist
Valid Passport (South Africa requires your passport to be valid for an additional 30 days after your return date to the USA. No exceptions.)
Airline ticket.
Email the date and time of arrival to your P.H. for pickup at the airport.
Inoculation (if needed in the area you are hunting).
Deposit paid and confirmed.
Traveler's checks and enough cash for gifts, tip, etc.
Safari Clothing
Keep it simple. Bring a few changes of light hunting clothing (most places will have a daily laundry service). Odds are you will be riding in the back of a truck on a high rack to and from hunting areas, and that can get chilly. So bring a good jacket along. During the day, temperatures should be pleasant.
*When hunting in Mozambique it is important to note that you are allowed to bring realtree type camo but it is against Mozambican law for an ordinary citizen to wear military style camouflage.
2 pairs of light hunting pants
2-3 hunting shirts
2-3 pairs of socks and underwear
1 pair of insulated underwear (tops and bottoms) *we recommend Merino wool
Light jacket for stopping wind
Wide brim hat or cap
Good ankle boots/shoes that are very comfortable (you don't need heavy mountain boots)
Comfortable shoes for lounging at the lodge
Light stocking hat and gloves
Light rain gear
If you are hunting from May to August, be sure to bring some heavier clothing as well as temperatures can occasionally drop below freezing. If you are hunting during this time add the following items:
Optics
Get the best optics you can afford. Don't skimp here.
Binoculars (Quality 8's or 10's)
Phone Skope – Mount your phone to your optics
Lens Cloth and Cleaning Equipment
De-fogger
Firearms and Ammunition
Clients always ask us what type of rifle and caliber they should bring to Africa. Our advice is always, bring the rifle that you are most comfortable shooting with, shot placement and premium quality bullets are more important than caliber choice. For plains game, we recommend any caliber between 270 and 375. However calibers for dangerous game, the minimum requirement by law is no caliber smaller than 375H&H. We recommend using premium quality soft point ammunition like Swift A-frame, Woodleigh, Norma or Barnes. For elephant and hippo it is advisable to use heavy caliber solid ammunition.
When hunting dangerous game, use a good quality low powered variable scope of 1.5 – 6 x 25 power. We recommend a higher powered scope of between 3 – 9 x 40  magnification for plains game. When transporting your rifle it should be transported on the airline and on any major road in a solid, lockable, hard case. Whilst travelling between hunting areas or on the back of the hunting vehicle we recommend that you bring a soft padded rifle bag.
Rifle
Ammo (40-60 shells should be adequate for a typical hunt)
Gun case with locks
Soft gun case
Archery
Bow (talk to your Agent or PH about poundage requirements)
Arrows and good broadheads (2-3 dozen arrows should be adequate for a typical hunt)
Bow case with locks
Soft bow case
Post-Hunt Checklist
Valid Passport
Airline ticket
Proper weapon documentation
Certified copy of your Passport for the taxidermist.
Tip your P.H. – The standard tip for a guide is 10% to 20% of the cost of your trip. Remember to tip the cooks and other help in the camp as well. The amount you give reflects your appreciation for your guide's hard work and effort.
Pay trophy fees and final payments for the animals you take on your Safari.
Make arrangements for your trophies.
Ask Us About a Hunt
Request pricing and availability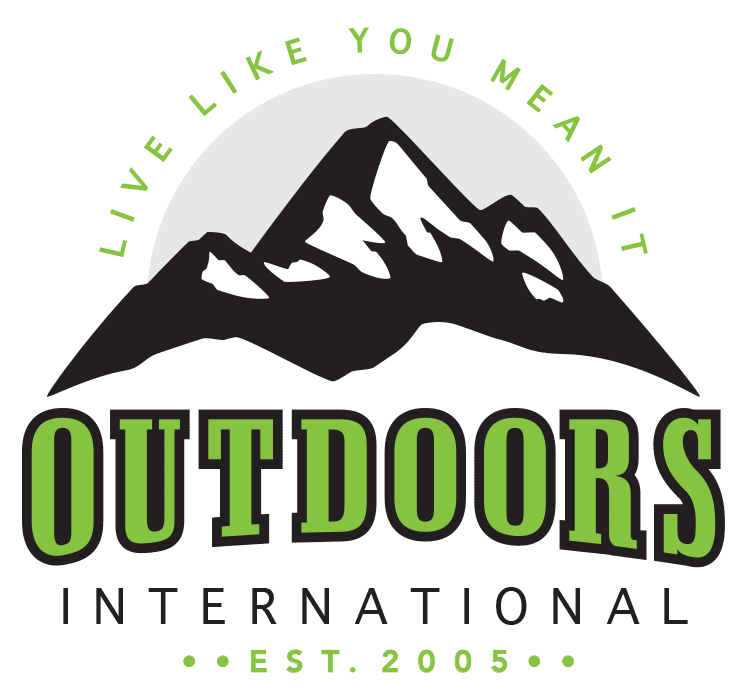 Discover why thousands of people have trusted Outdoors International to help plan their hunt.
Outdoors International has a team of hand-selected hunting experts to help you book your next hunt. Our job it is to help you in researching, booking and planning a great hunting trip with one of our amazing outfitter partners around the world.
My hunt was absolutely top notch.
The outfitter is a fantastic man and incredibly hard working and knowledgeable, there is no doubt he will do everything within his power to make peoples hunts successful and enjoyable. I plan to do it again with him next year for sure.
Wade Zuver
Our hunt was excellent.
We saw bucks every day along with all other sorts of wildlife. Mountain goats, bears, and foxes were common sights. Fishing and crabbing was special bonus. The food was excellent, the crew was amazing. Outdoors International did a great job of finding exactly what we were looking for.
Jesse Neveau
What an amazing experience!
The hunting lodge was out of this world!, Rooms, food and the scenery were all A+. Our guide was exceptional and had us on Shiras moose all five days. We saw over 30 total with at least 10 bulls. They had a plan for everything including taxidermy and game processing.
Kayla Redmon
LET'S START PLANNING YOUR NEXT TRIP
Be specific so we can find exactly what you're looking for.