In this podcast, we talk with an Africa PH about all the things a hunter should consider when planning an African safari. We talk about politics, money and the funny quirks of hunting alongside an Afrikaans PH. This is an episode you just have to listen to if you are interested in hunting in Africa (and you should be). Here's another podcast to listen to if you are thinking about taking your family on Safari.
Airport pickup – A good PH (Professional Hunter) will be there to meet you the moment you clear customs and be with you until you go back through customs. If not, find a different PH.
Clothing – Remember, their seasons our opposite of North America. If you are hunting from April – October, it is their Fall/Winter, so plan on bringing the same type of clothing and gear on your safari that you would use if hunting elk or deer in mid September and early October.
Practice shooting offhand – Rifle hunters need to be prepared to shoot well off hand, know where the vitals are on Africa game, and bring enough gun.
Archery Hunters – In most instances you will be hunting from blinds, so practice accordingly. Shooting from a blind is different.
Equipment – The equipment you take should be similar to what you would use for elk as it will work well on most plains game species. *Exceptions would be Cape buffalo, eland and giraffe hunting.
The vitals are different – Study the vital charts on African animals you plan on hunting as their vitals tend to be pushed forward compared to North American animals.
Here are some more tips for US hunters traveling to Africa.

Planning an African Safari
Bulls Eye Taxidermy in South Africa
TED Talks – Lion Hunting in Africa
Interested in hunting the Big 5?
Talk to a hunting consultant about setting up a safari.
Watch Africa hunting videos on our YouTube channel.
Learn how to hunt in Africa on a budget.
South African infrastructure is very modern since the Olympics in Johannesburg in 2010.
How to bring your firearms or archery gear to South Africa, the process and forms you need to fill out.
Flying to Johannesburg, South Africa. How to pack. Preferred routes and prices.
South Africa and Namibia are both very hunter friendly countries.
Africans speak many different languages.
4 to 5 star accommodations are standard in Africa.
Discussing the effort that our PH put in on his leopard hunt. Our PH will work hard for you on your Safari.
The drive from the airport to the hunting concession.
Discussing "the fence", what it is for, how big the area is, and how it is a non-issue for hunters.
There are big, trophy kudu bulls dying of old age on our hunting concession. There are many bulls that have never even seen before by the PH.
Declaring your gear at customs.
Air 2000 Hunter Support will help you through the process at the airport. Their service is highly recommended by our PH.
Good items to bring to give as tips to the staff.
Recommended rifle for plains game hunting.
Caliber to bring for the "Tiny 10". (or rent a rifle while you are there)
Conversion rates and how prices in South Africa are very high.
Can you leave your expensive items as a tip? Is it legal? Is it preferred over cash?
Our PH tells a story about why you should bring your own weapons as opposed to using your PH's rifle.
Cecil the lion and the long lasting impacts of that situation.
We think a kudu hunt is the "must do" animal when you come to Africa.
Why Africans hate baboons so much.
Spanish hunters love to hunt warthogs and Americans love to hunt baboons.
Male Bush Babies have HUGE testicles.
The size of the hunting concessions.
How many leopards are living in these hunting areas may surprise you.
Put a value on an animal and landowners will protect them.
Discussion on dangerous game hunting safaris.
Malaria is a non-issue in South Africa. If you do want to take the meds for it, our PH prefers the once-a-week tablet.
How much does plains game hunting in Africa costs, and the perimeter activities that non-hunting friends and family can do while you are hunting, or that you can do as a family.
How to get your trophies back home.
Ask Us About a Hunt
Request pricing and availability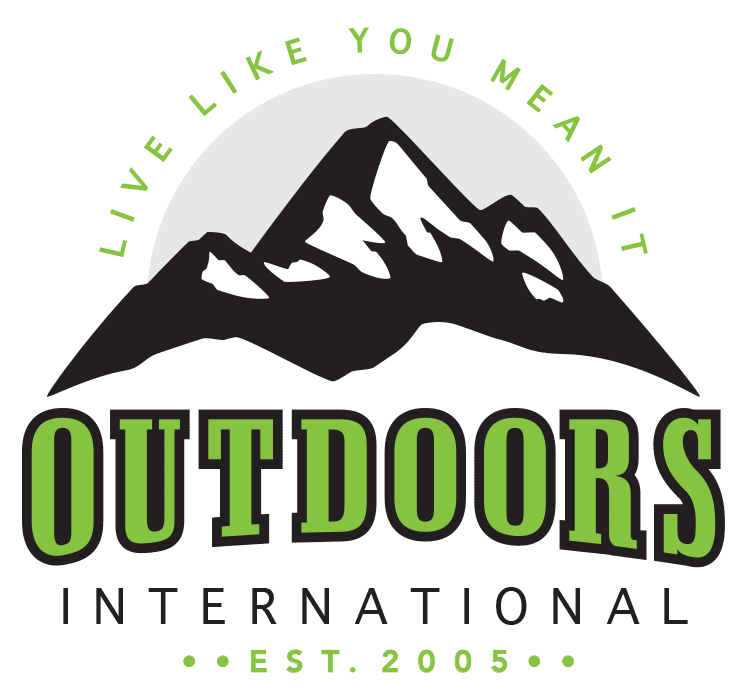 Discover why thousands of people have trusted Outdoors International to help plan their hunt.
Outdoors International has a team of hand-selected hunting experts to help you book your next hunt. Our job it is to help you in researching, booking and planning a great hunting trip with one of our amazing outfitter partners around the world.
My hunt was absolutely top notch.
The outfitter is a fantastic man and incredibly hard working and knowledgeable, there is no doubt he will do everything within his power to make peoples hunts successful and enjoyable. I plan to do it again with him next year for sure.
Wade Zuver
Our hunt was excellent.
We saw bucks every day along with all other sorts of wildlife. Mountain goats, bears, and foxes were common sights. Fishing and crabbing was special bonus. The food was excellent, the crew was amazing. Outdoors International did a great job of finding exactly what we were looking for.
Jesse Neveau
What an amazing experience!
The hunting lodge was out of this world!, Rooms, food and the scenery were all A+. Our guide was exceptional and had us on Shiras moose all five days. We saw over 30 total with at least 10 bulls. They had a plan for everything including taxidermy and game processing.
Kayla Redmon
LET'S START PLANNING YOUR NEXT TRIP
Be specific so we can find exactly what you're looking for.