There is a saying in Africa that you are frightened three times during the hunting lions in Africa. First, when you find his tracks in the sand; second, when you hear his deafening roar; and third, when you first lay your eyes on him. Some consider lion hunting the ultimate dangerous game hunt.
Where You Can Go Hunting Lions in Africa
The hunting of lions in Africa is banned in some countries, but most do allow it.
In fact, South Africa boasts the fastest growing wild lion population in Africa. Wild lion hunting quotas are extremely conservative and sound management principles dictate these quotas.
In the late Pleistocene, about 10,000 years ago, the lion was the most widespread large land mammal after humans: Panthera leo spelaea lived in northern and western Europe and Panthera leo atrox lived in the Americas from the Yukon to Peru. Most lions now live in eastern and southern Africa, and their numbers there are rapidly decreasing, with an estimated 30–50% decline per 20 years in the late half of the twentieth century.
Estimates of the African lion population range between 16,500 and 47,000 living in the wild in 2002–2004, down from early 1990s estimates that ranged as high as 100,000 and perhaps 400,000 in 1950. Primary causes of the decline include disease and human interference. Habitat loss and conflicts with humans are considered the most significant threats to the species.
Walk-and-Stalk Lion Hunting
The traditional way hunting of lions in Africa that most hunters think of is following a track on foot. Hunting an animal that has no fear of humans in this manner is possibly the most dangerous type of hunting one can do.
A walk-and-stalk lion hunt is probably the most challenging and rewarding hunting safari available in Africa today. Trophy lions are scarce though, and to be assured of a big maned male, you need to choose a hunting concession and PH that has a proven track record.
Hunting Lions Over Bait
Once a lion is hitting bait, it is typically an easier hunt than for leopard because they are not afraid….which adds a whole new element to the hunt.
Lions are baited similar to how you bait leopards, but there are some differences. Larger baits are set up closer to the ground than a leopard bait, but are hung high enough so that hyena's can't reach it. Hunters will wait quietly in a ground blind for a lion to feed, or sometimes hunters stalk the lion on the bait. Once a lion is hitting bait, it is typically an easier hunt than for leopard because they are not afraid.
Scoring an African Lion
A trophy lion is not measured by the hair around its neck but rather by size of its skull. A big mane however, is a nice bonus. Some areas genes produce lion with thick manes while other areas genes produce big bodied lions with very average manes.
We have partnered with some great outfitters throughout Africa.
If you have questions or would like to go on a lion hunt yourself, just contact us. Give us a detailed description of what you are looking for, so our hunting consultants can match you with the right hunt. Whatever suits you, we can help you find it. So if you're looking for a great hunt, you'll love working with us.
Ask Us About a Hunt
Request pricing and availability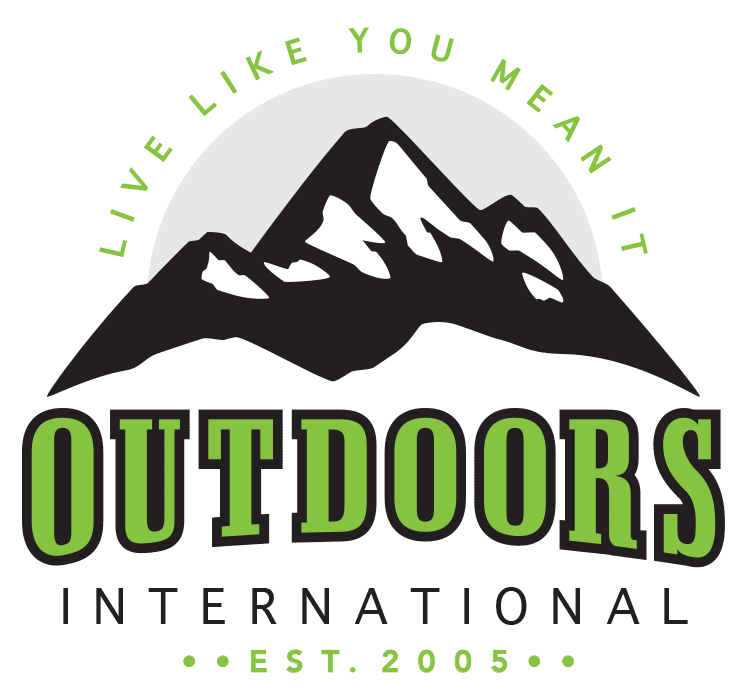 Discover why thousands of people have trusted Outdoors International to help plan their hunt.
Outdoors International has a team of hand-selected hunting experts to help you book your next hunt. Our job it is to help you in researching, booking and planning a great hunting trip with one of our amazing outfitter partners around the world.
My hunt was absolutely top notch.
The outfitter is a fantastic man and incredibly hard working and knowledgeable, there is no doubt he will do everything within his power to make peoples hunts successful and enjoyable. I plan to do it again with him next year for sure.
Wade Zuver
Our hunt was excellent.
We saw bucks every day along with all other sorts of wildlife. Mountain goats, bears, and foxes were common sights. Fishing and crabbing was special bonus. The food was excellent, the crew was amazing. Outdoors International did a great job of finding exactly what we were looking for.
Jesse Neveau
What an amazing experience!
The hunting lodge was out of this world!, Rooms, food and the scenery were all A+. Our guide was exceptional and had us on Shiras moose all five days. We saw over 30 total with at least 10 bulls. They had a plan for everything including taxidermy and game processing.
Kayla Redmon
LET'S START PLANNING YOUR NEXT TRIP
Be specific so we can find exactly what you're looking for.