African Professional Hunter, De Wet Van Wyk and Cory Glauner on hunting in Africa (specifically Mozambique and South Africa). For those who have a passion for hunting, there are few places in the world that can rival the excitement and adventure of Mozambique and South Africa. With De Wet Van Wyk as your guide, you can experience the ultimate hunting expedition in these breathtaking countries.
Listen to the Podcast
Introduction to Hunting in Mozambique and South Africa
Located in the southern part of Africa, Mozambique and South Africa offer a unique hunting experience that cannot be found anywhere else in the world. These countries are home to some of the most diverse and abundant wildlife populations on the planet. From elephants and lions to a variety of antelope species and Cape buffalo, the range of game available for hunting is truly unparalleled. With vast stretches of untouched wilderness and a variety of hunting lodges and camps, these countries offer a hunting experience that is both thrilling and unforgettable.
Meet De Wet Van Wyk – A Renowned Hunting Guide
When it comes to hunting in Mozambique and South Africa, there is no one better to guide you than De Wet Van Wyk. With over 20 years of experience in the industry, De Wet is one of the most respected and renowned hunting guides in the region. He has a deep understanding of the local wildlife and ecosystems, as well as a wealth of knowledge and experience in hunting. With De Wet as your guide, you can be sure that your hunting experience will be both safe and successful.
The Best Hunting Seasons in Mozambique and South Africa
The hunting seasons in Mozambique and South Africa vary depending on the type of game you are looking to hunt. For big game such as elephants and lions, the best time to hunt is typically from May to September. This is the dry season when the animals congregate around waterholes and are easier to track. For antelope and other smaller game, the hunting season is typically from April to October. This is the cooler and drier season when the animals are more active and easier to find.
Hunting Regulations and Licenses in Mozambique and South Africa
Before embarking on a hunting expedition in Mozambique or South Africa, it is important to be aware of the local hunting regulations and licensing requirements. Both countries have strict regulations in place to ensure the conservation of their wildlife populations. Hunters must obtain the necessary licenses and permits, and adhere to strict quotas and hunting guidelines. De Wet Van Wyk is well-versed in the local regulations and can help you navigate the licensing process to ensure that your hunting expedition is legal and ethical.
The Benefits of a Hunting Expedition with De Wet Van Wyk
Embarking on a hunting expedition with De Wet Van Wyk offers a number of benefits. Firstly, you will have the opportunity to hunt some of the most exotic and sought-after game in the world. De Wet's knowledge and experience in the region will ensure that you have the best possible chance of success. Additionally, his commitment to ethical and sustainable hunting practices means that you can enjoy your hunting experience with the knowledge that you are contributing to the conservation of the local wildlife populations.
Conclusion
A hunting expedition in Mozambique or South Africa with De Wet Van Wyk is an experience not to be missed. With his unparalleled knowledge and experience in the region, you can be sure that your hunting expedition will be both safe and successful. So why wait? Book your hunting expedition today and embark on an adventure that you will never forget.
Resources and Selected Links from this Podcast:
Ask Us About a Hunt
Request pricing and availability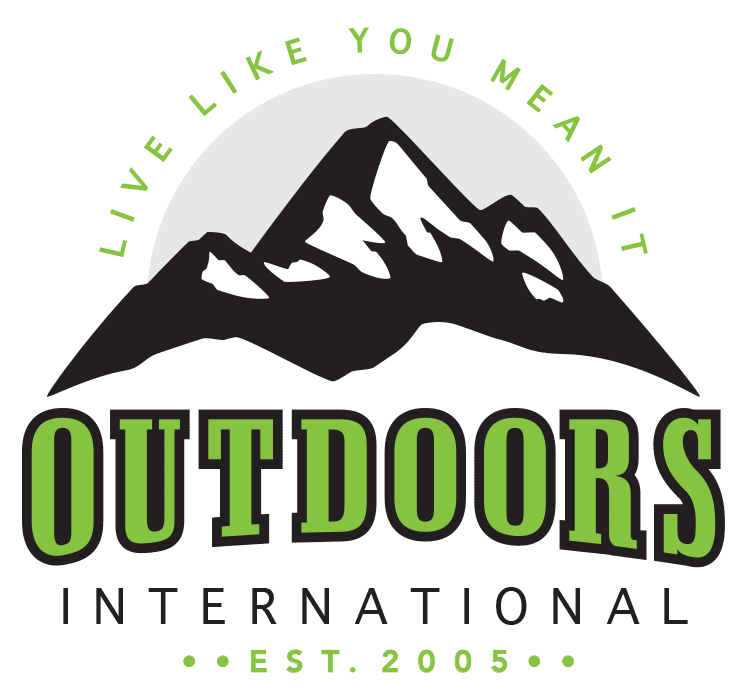 Discover why thousands of people have trusted Outdoors International to help plan their hunt.
Outdoors International has a team of hand-selected hunting experts to help you book your next hunt. Our job it is to help you in researching, booking and planning a great hunting trip with one of our amazing outfitter partners around the world.
My hunt was absolutely top notch.
The outfitter is a fantastic man and incredibly hard working and knowledgeable, there is no doubt he will do everything within his power to make peoples hunts successful and enjoyable. I plan to do it again with him next year for sure.
Wade Zuver
Our hunt was excellent.
We saw bucks every day along with all other sorts of wildlife. Mountain goats, bears, and foxes were common sights. Fishing and crabbing was special bonus. The food was excellent, the crew was amazing. Outdoors International did a great job of finding exactly what we were looking for.
Jesse Neveau
What an amazing experience!
The hunting lodge was out of this world!, Rooms, food and the scenery were all A+. Our guide was exceptional and had us on Shiras moose all five days. We saw over 30 total with at least 10 bulls. They had a plan for everything including taxidermy and game processing.
Kayla Redmon
LET'S START PLANNING YOUR NEXT TRIP
Be specific so we can find exactly what you're looking for.