While a lot of us were still recovering from the holiday hustle and bustle Cory Glauner, and Trevor Brittingham of OUTDOORS INTERNATIONAL are in South Texas deer hunting, and testing their deer hunting gear in some different country.
The first morning of deer hunting in South Texas proved to be a rather successful one for Cory as he harvested this nice buck before the sun even came up. He and Trevor were hunting out of the same blind looking over some Senderos (clearings) when this buck came out of the brush.
Twisted Alfonso the Bear
Even though Cory was hunting a certain buck they had seen on the trail cams named "Twisted Alfonso the Bear", when this 3 year old 8 point came out Trevor immediately said, "this buck has to go, go ahead and shoot him"… Cory was happy to oblige. At just over 100 yards, one shot with a borrowed .308 (the first animal Cory has shot with a rifle in over 10 years) did the job. Amazingly, this was Cory's first EVER whitetail! The rest of the day, they stayed in the blind waiting for either Alfonso, or "Indigo", a big old eight point that Trevor was after.
Neither of the guests of honor showed up that morning, but it was a great one nonetheless as there were never fewer than three bucks in the senderos at one time with some of them going over 180 inches!!! The evening sit was more of the same. Lots and lots of action, but the two bucks on the hit list didn't show up. An incredible place to hunt.
Morning 2
The second morning found Trevor and Cory in the same blind again and just as it was looking like "more of the same" Cory spotted Alfonso coming out of the brush. He was MUCH bigger in person and Cory was disappointed when he chased a doe back into the brush without coming out into the open, but a few minutes later here he came. Cory didn't waste any time and at 130 yards, WHACK! Dropped him in his tracks. Twisted Alfonso the Bear was his!
If you haven't been Texas deer hunting yet, you should. A target rich environment like I haven't seen anywhere outside of Africa. I can't wait to go back. Thanks Trevor for the invite, I had no idea that it would be so incredible.
Whackin' and Stackin'
The next evening, Cory shot (from the same stand that he shot the two buck out of) a javelina and a wild boar they had trying to get all summer. South Texas deer hunting rocks!
Mayhem Ensued
The rest of the hunt went like this:
On the third morning, Cory shot another javelina out of a bow blind.
Trevor continued to hunt Indigo, but he never showed up… they're not sure that he is even still alive.
UPDATE: Trevor did end up finally taking Indigo the following year.
Are you interesting in booking a hunt?
Ask For Pricing or More Information
Here are some hunts you might be interested in:
Ask Us About a Hunt Request pricing and availability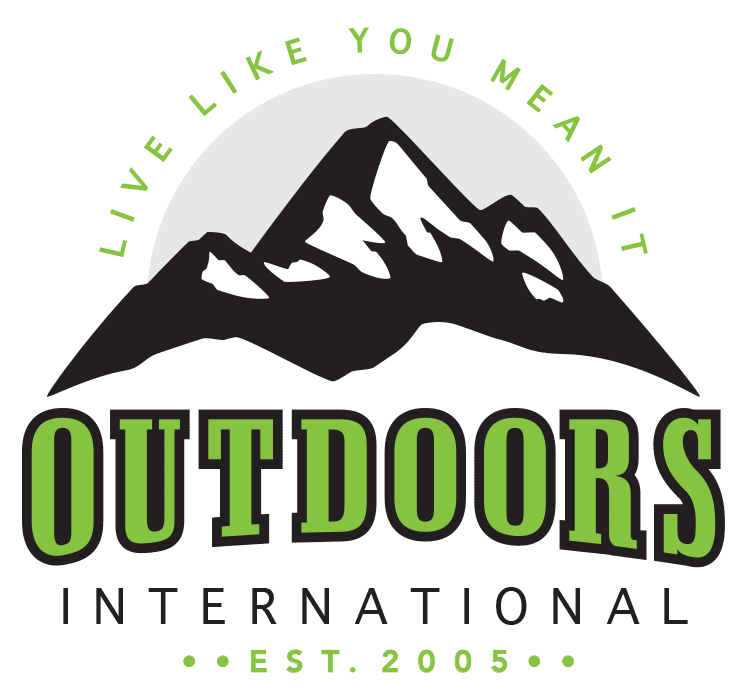 Discover why thousands of people have trusted Outdoors International to help plan their hunt.
Outdoors International has a team of hand-selected hunting experts to help you book your next hunt. Our job it is to help you in researching, booking and planning a great hunting trip with one of our amazing outfitter partners around the world.
My hunt was absolutely top notch.
The outfitter is a fantastic man and incredibly hard working and knowledgeable, there is no doubt he will do everything within his power to make peoples hunts successful and enjoyable. I plan to do it again with him next year for sure.
Wade Zuver
Our hunt was excellent.
We saw bucks every day along with all other sorts of wildlife. Mountain goats, bears, and foxes were common sights. Fishing and crabbing was special bonus. The food was excellent, the crew was amazing. Outdoors International did a great job of finding exactly what we were looking for.
Jesse Neveau
What an amazing experience!
The hunting lodge was out of this world!, Rooms, food and the scenery were all A+. Our guide was exceptional and had us on Shiras moose all five days. We saw over 30 total with at least 10 bulls. They had a plan for everything including taxidermy and game processing.
Kayla Redmon
LET'S START PLANNING YOUR NEXT TRIP
Be specific so we can find exactly what you're looking for.