Nebraska deer hunting offers a chance at a good buck for a great price, PLUS the opportunity to add a second deer. AND you can hunt either mule deer or whitetails! The terrain in Nebraska is diverse. In one day you might hunt creek bottoms, cultivated fields, and Sandhill country. It's a fairly easy hunt, physically due to the rolling, almost flat terrain. Hunting might range from spot-and-stalk to ground blinds depending on the situation.
Nebraska is one of few states that publishes detailed data in its annual regulations book. You'll find a breakdown of each region, total harvest, how many bucks per square mile were killed, and the age class of the bucks taken. All of that is solid info that can help drill down on areas to try.
You can hunt whitetail or mule deer in Nebraska.
Nebraska deer hunting permits are over-the-counter with no draw required.
License and tags are over-the-counter.
Nebraska does offer three different deer permits that are limited draw. That process occurs in June, but remaining over-the-counter tags go on sale August 3 at 1 p.m. CST. Many of these tags go quickly.
Permits are cheap when compared to other states.
Archery Nebraska deer hunting season is September 15 through December 31.
You can hunt with a crossbow during archery season in Nebraska.
Good food sources, and genetics.
Nebraska is less expensive in general and travel to this state is easy.
Both rifle and archery seasons fall during the rut in Nebraska allowing terrific opportunity for a trophy of a lifetime.
The muzzleloader hunts cover part of the run and when deer congregate in the winter feeding grounds.
Best Deer Hunting in Nebraska
Eastern Nebraska is the most consistent region for trophy production. Cass, Cedar, Dodge, Douglas, Gage, Jefferson, Johnson, Lancaster, Nemaha, Otoe, Pawnee, Richardson, Sarpy, Saunders, and Washington counties are among those. A few western and central counties hold their own, too, including Holt, Furnas, Keya Paha, and Lincoln. Counties aside, river corridors generally have the best genetics, habitat, nutrition, deer densities, and biggest bucks.
Archery Season
Archery season also falls during the rut in Nebraska, allowing a terrific opportunity for a trophy of a lifetime. This is a great archery deer hunt (you can hunt mule deer AND whitetails) due to the sheer abundance of game, and the opportunity to harvest two Pope and Young animals on the same outing. Success rates for archery deer hunts are typically around 40%.
Muzzleloader Season
Muzzleloader hunts take place in mid December as winter is moving in. Feed patterns can be very predictable during this time. Often this hunt allows for the highest number of deer sightings. Hunters can expect to see a high quantity of deer and success rates on these hunts are typically high.
Nebraska Deer Hunting Access
Nebraska is less than 3% public, but some of the public is really good. The Nebraska Game & Parks Commission works with Pheasants Forever, Nebraska Environmental Trust, U.S. Department of Agriculture, Natural Resource Districts, and others to increase public access. It also established the Open Fields and Waters Program (OFW) to open an additional 346,000 acres of private land to hunting. The Passing Along the Heritage Program (PATH) offers limited opportunities as well. And of course, wildlife management areas, some state parks and state recreation areas, Waterfowl Production Areas, Platte River Recreation Access, and other smaller programs increase access too. To view these, Nebraska's Public Access Atlas is a valuable tool for hunters.
Are you interested in booking a hunt?
Ask For Pricing or More Information
Here are some other hunts that you might like:
Ask Us About a Hunt Request pricing and availability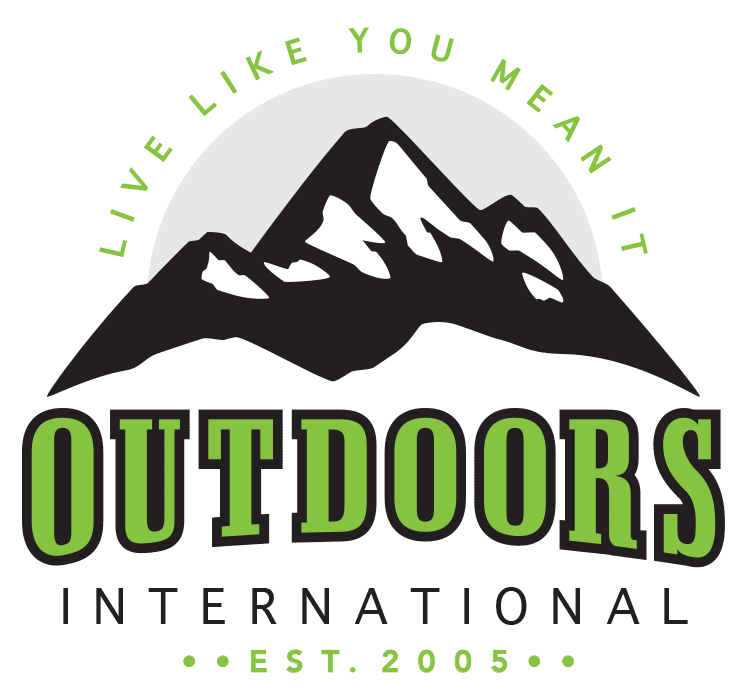 Discover why thousands of people have trusted Outdoors International to help plan their hunt.
Outdoors International has a team of hand-selected hunting experts to help you book your next hunt. Our job it is to help you in researching, booking and planning a great hunting trip with one of our amazing outfitter partners around the world.
My hunt was absolutely top notch.
The outfitter is a fantastic man and incredibly hard working and knowledgeable, there is no doubt he will do everything within his power to make peoples hunts successful and enjoyable. I plan to do it again with him next year for sure.
Wade Zuver
Our hunt was excellent.
We saw bucks every day along with all other sorts of wildlife. Mountain goats, bears, and foxes were common sights. Fishing and crabbing was special bonus. The food was excellent, the crew was amazing. Outdoors International did a great job of finding exactly what we were looking for.
Jesse Neveau
What an amazing experience!
The hunting lodge was out of this world!, Rooms, food and the scenery were all A+. Our guide was exceptional and had us on Shiras moose all five days. We saw over 30 total with at least 10 bulls. They had a plan for everything including taxidermy and game processing.
Kayla Redmon
LET'S START PLANNING YOUR NEXT TRIP
Be specific so we can find exactly what you're looking for.