We've had many seasoned deer hunters report that Wyoming whitetail deer hunting was the best they'd ever seen! If you're not considering Wyoming whitetail deer hunts when you're planning your hunting season, you should. You'll see a lot of deer every day, and trophy bucks are a real possibility.
Wyoming Whitetail Deer Hunts
Little hunting pressure when compared to some of the other states.
Our hunters have good success on bucks in the 130 to 155 range every season.
Good combo options for elk, mule deer, and antelope.
Take advantage of opportunities in the form of Bureau of Land Management and U.S. Forest Service lands, and walk-in hunting areas open to the public.
There are two categories of deer hunt areas in Wyoming: limited quota and general.

Limited quota deer hunt areas have a set number of licenses valid for that specific hunt area. These areas have full-price "any" or "antlered" deer licenses (Type 0, 1, 2 or 9). Type 3 licenses are only valid for (any) whitetail deer, and do NOT permit mule deer harvest. Many hunt areas also provide reduced-price limited quota "doe/fawn" licenses (Type 6, 7 or 8). Type 6 and 7 licenses permit the take of doe or fawn mule deer or white-tailed deer. Type 8 licenses are only valid for doe or fawn white-tailed deer.
General deer licenses are full-price licenses that allow the harvest of "any" or "antlered" deer depending upon the limitations for a given hunt area. General license deer hunt areas allow unlimited "over-the-counter" license sales for Wyoming residents.
Best Whitetail Hunting in Wyoming
Whitetails are abundant in the Black Hills of northeast Wyoming, Bighorn Basin, and Riverton regions, as well as along the river drainages and farmland in the eastern third of the state. Many hunters choose where they hunt deer based on the type of terrain and scenery they want to experience in Wyoming. There are public-land opportunities across Wyoming. But the best hunting is generally found on private ground in the more productive whitetail regions, and the biggest bucks are certainly found throughout the eastern and northern counties. An outfitter is generally required, and we have plenty to choose from.
Archery Whitetail Hunts in Wyoming
Archery whitetail hunting season in Wyoming opener is September 1, which gives you the opportunity to hunt bucks while they're still in their summer pattern. For that reason, most hunts will be over food or water from a ground blind. Wyoming DOES allow compound bows or crossbows during archery season.
Rifle Whitetail Hunts in Wyoming
During the rifle deer season in Wyoming, you might still be hunting from a blind, but most likely you'll be spot-and-stalk hunting. If you're lucky enough to be hunting in Wyoming during the rut, rattling can be deadly due to the sheer numbers of bucks on some of these ranches.
Are you interested in booking a hunt?
Ask For Pricing or More Information
Here are some other hunts that you might like:
Ask Us About a Hunt Request pricing and availability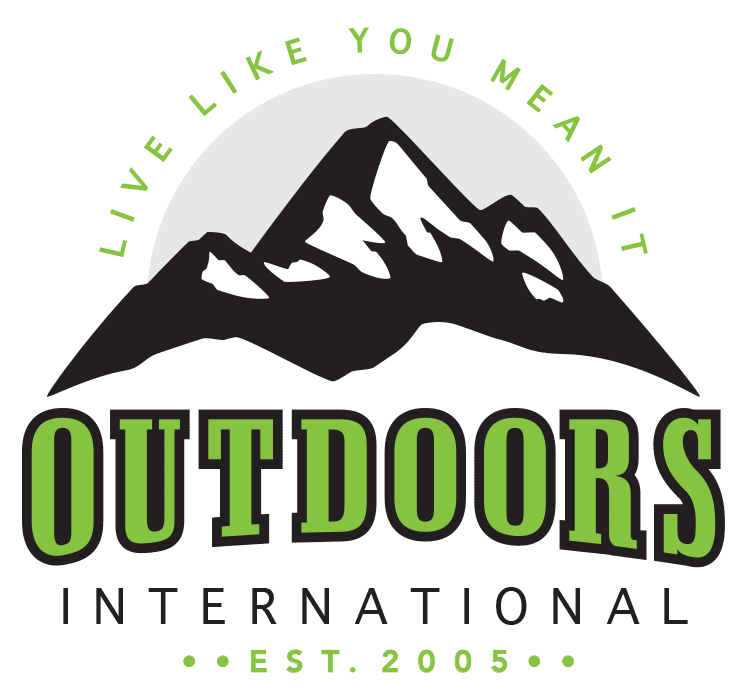 Discover why thousands of people have trusted Outdoors International to help plan their hunt.
Outdoors International has a team of hand-selected hunting experts to help you book your next hunt. Our job it is to help you in researching, booking and planning a great hunting trip with one of our amazing outfitter partners around the world.
My hunt was absolutely top notch.
The outfitter is a fantastic man and incredibly hard working and knowledgeable, there is no doubt he will do everything within his power to make peoples hunts successful and enjoyable. I plan to do it again with him next year for sure.
Wade Zuver
Our hunt was excellent.
We saw bucks every day along with all other sorts of wildlife. Mountain goats, bears, and foxes were common sights. Fishing and crabbing was special bonus. The food was excellent, the crew was amazing. Outdoors International did a great job of finding exactly what we were looking for.
Jesse Neveau
What an amazing experience!
The hunting lodge was out of this world!, Rooms, food and the scenery were all A+. Our guide was exceptional and had us on Shiras moose all five days. We saw over 30 total with at least 10 bulls. They had a plan for everything including taxidermy and game processing.
Kayla Redmon
LET'S START PLANNING YOUR NEXT TRIP
Be specific so we can find exactly what you're looking for.