I had no idea how much I would love deer hunting in Texas. In a year when I got to do a lot of hunting in places people dream about including Africa, guess which hunt was my favorite?… South Texas deer hunting. Surprised me too. Never woulda guessed.
We flew down to South Texas last January to do a management deer hunt with Trevor. To be honest, I was only mildly excited as the ranch we were hunting was high fence. I was more excited to get away from the Idaho winter for a few days than anything else. The first morning on stand changed my mind.
The ranch that we hunted has the genetics and habitat to produce the best and highest quality whitetail deer possible.
We were doing the "Ranch" (management) hunt, which is a basic hunting package for a mature buck 4.5 years old or more with up to 150″ B&C. They offer this package at a base price and there are NO HIDDEN FEES. You will not pay a trophy fee, price per inch or incur any additional charges for this hunt. You will work hand in hand with your guide hunting, locating and determining what deer fall into this class. This is a 3 night and 3 day hunt for a deer up to 150″.
The facilities are of five star quality.
The main house is 6,000 sq ft with 5 bedrooms with private baths, dining room, grand room including a pool table and satellite TV, outdoor patio and fire pit
, there are plenty of areas to sit back and relax when you are not hunting. There are also full outdoor rifle and archery shooting ranges. Meals are served family style three times a day. Nobody left the table hungry.
Trevor and I drove out to our stand on the first morning to go after a buck called "Twisted Alfonso the Bear"…. how cool is that?
He was a 4.5 year old buck that just wasn't "cuttin' the mustard" and had to go. We had been on stand for…. oh about 2 minutes when three bucks walk out and Trevor whispered, "see that little buck in the middle? He has to go." I was happy to comply… he was out in a Sundero in front of us and at the shot he ran about 75 yards before he went down.
Now it was time to concentrate on Twisted Alfonso again… back to business.
The next morning Trevor and I were sitting in the same stand again and some INCREDIBLE bucks showed up it was awesome seeing these truly huge bucks walking around below us in bow range. There was one buck named "Ponchentrain" who was pushing 200 inches… he was out of my price range. At around 9am or so a good buck showed up, I could just see one side of his rack and when Trevor told me that was Alfonso I just about fell out of the stand. He was pretty darn big! Before we could lay the hammer down on him though, he took off after a doe… D'oh! However, after a few minutes he walked back out and I was able to drop him in his tracks. Twisted Alfonso the Bear was down! He scores about 145″. A GREAT deer and a fun hunt! If you're planning a deer hunt, don't overlook Texas.
By the way, I spent the rest of the hunt chasing javelinas and hogs. Can't wait to go back! It was way better javelina hunting than I've experienced in Arizona.
by Cory Glauner
Interested in booking a hunt?
Ask For Pricing and More Details
Here are some hunts you might be interested in:
Ask Us About a Hunt Request pricing and availability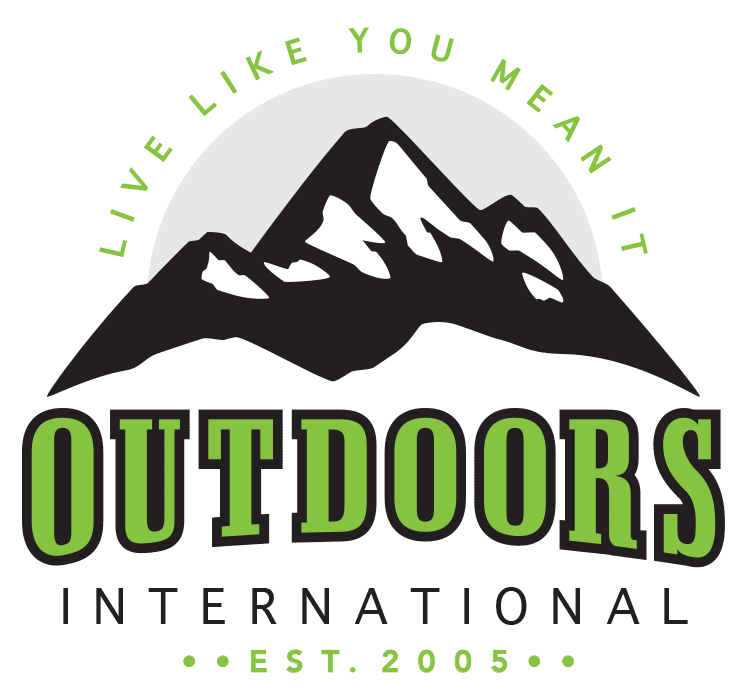 Discover why thousands of people have trusted Outdoors International to help plan their hunt.
Outdoors International has a team of hand-selected hunting experts to help you book your next hunt. Our job it is to help you in researching, booking and planning a great hunting trip with one of our amazing outfitter partners around the world.
My hunt was absolutely top notch.
The outfitter is a fantastic man and incredibly hard working and knowledgeable, there is no doubt he will do everything within his power to make peoples hunts successful and enjoyable. I plan to do it again with him next year for sure.
Wade Zuver
Our hunt was excellent.
We saw bucks every day along with all other sorts of wildlife. Mountain goats, bears, and foxes were common sights. Fishing and crabbing was special bonus. The food was excellent, the crew was amazing. Outdoors International did a great job of finding exactly what we were looking for.
Jesse Neveau
What an amazing experience!
The hunting lodge was out of this world!, Rooms, food and the scenery were all A+. Our guide was exceptional and had us on Shiras moose all five days. We saw over 30 total with at least 10 bulls. They had a plan for everything including taxidermy and game processing.
Kayla Redmon
LET'S START PLANNING YOUR NEXT TRIP
Be specific so we can find exactly what you're looking for.