My final hunt for Indigo, an ancient Texas whitetail.
I recently returned from a late season whitetail hunt in Dimmit County, Texas. What happened will go down in history as one of the greatest hunts of my life. I was hunting a buck that I've been chasing for the past five years. He's a 14 year old legend we call Indigo, and he's been an impossible deer to hunt for his entire mature life (since he was five).
I've been hunting this buck for five years.
I saw him this past weekend on my Friday evening hunt as the giant old whitetail buck worked the distant brush line across the food plot at 530 yards. In five years of hunting him, that was only the second time I've ever seen the buck in person. I spent midday Saturday with ranch manager, Cade Green, preparing to use his Remington Sendero 25-06 for a shot at that distance. I wanted to use his gun because of the Jewel trigger set at roughly 5 ounces and the BDC hashes in his scope. We called it good after three consecutive hits on the 500 yard gong, and I headed back out that afternoon in my Kryptek gear and ready to fling some lead.
Unfortunately, Indigo didn't show.
I sat over the field again Sunday evening and scanned the entire western brush line every three minutes hoping that he would appear. Nothing. I watched a 3 year old 10 point feeding along the mesquites at over 500 yards until I could no longer see his antlers. That's when I said to myself, "That's it. My time is up."
I watched the dozen or so deer, bucks and does, that were feeding around my blind and in the field until they weren't much more than dark shadows moving around in the fading light. At that point, I began packing my gear, stuffing my binoculars
and camera
in my backpack. I looked around one more time and saw a dark figure heading my way from the north, where no deer had been feeding before. If it wasn't for his aggressively postured movement, I wouldn't have thought twice about him, but I decided to dig the binos out of my bag and see what kind of headgear this mature South Texas whitetail buck brought to play with. I couldn't make out much in the low light of the fixed 10 power binos.
That is, not until he crossed directly in front of me at 45 yards. I caught a refraction of light off of his left G2 and saw the extreme curve it had as well as the opposing curve of his main beam.
'Oh my God, I think that's Indigo!' I whispered to myself hoping that it was true, still not completely convinced.
Picture one of those reverse-bungee jump cages you'd find at an amusement park.
That's exactly how my emotions ran from this moment forward…extreme highs followed by terrifying lows, and then back again. I stopped him with a grunt and he turned his head toward me, revealing his extremely narrow frame. This was the moment that I knew for sure it was him and flipped out. I scrambled for the rifle, pushed it out the window and rushed to find him in the crosshairs. He had started walking again, and I stopped him with another grunt at 50 yards. It was grueling, not only trying to find the crosshairs on his shoulder, but to just hold steady. The optics danced around and across his vitals until I felt he was centered in the scope.
When the gun went off, I felt I had missed.
I jerked the trigger so bad that I thought I had pulled low to his chest-line. I saw him turn 180 degrees and run back where he had come from, a reaction that not many solidly hit critters will do. Now I'm at the extreme bottom of that bungee ride. I quickly and frantically jacked another shell in and searched to find him in the scope. I scanned over a deer standing in the field where another buck had been feeding before the shot. No sign of Indigo.
I grabbed for my headlamp
, stuck an extra shell in my pocket, and rushed out of the blind. I almost fell out trying to move to quickly! When my feet hit the ground, I ran to where he stood when I had last seen him and looked for the running tracks in the field. A fresh rain early in the week made it easy to see which tracks were his, and I immediately found blood, but it wasn't good. Small dark spots of blood spread roughly 5 feet apart reinforced my fear that I had grazed him. Cursing myself for blowing a 50 yard shot, with a rifle, on the buck I've failed to harvest for 5 years, I walked the tracks for 60 or 70 yards before the bungee shot back up.

In the dim light of my headlamp, I looked up and saw a lump in the field that was too big to have been there before. A few more steps faintly revealed two white legs with a black tail. I ran to the downed buck, my feet sinking into the soft red dirt, and stood in shock over the old buck I had been after for so long. "It's him! I can't believe it's him!"
I spent the next half hour sitting in the dirt next to him, laughing, crying, and thanking God for finally making this happen. I never truly believed I would get to put my hands on this deer, and I'm still struggling to believe that the chase is over.
I left the buck to go back to the lodge and get Cade, and the first words he said when we drove back up Indigo together were, "Wow. I will never see a deer this old in my life again." Neither of us could fully believe what we'd accomplished, and I say 'we' because Cade has been more than invaluable in making five year quest for Indigo a success.
Cade pointed to a bloody patch low on the left side of his stomach and asked me how many times I shot him. I showed him where my bullet had entered behind the left shoulder and exited mid body on his right side. We both took a closer look at the bloody spot on his belly and discovered that he had just come from a fight where he took a tine to the guts. We loaded him up and took him back to the skinning shed where the celebrating began. After inspecting his teeth, Cade pointed out that his third molars were worn below the gums and had fused with the tooth next to it. "This is when they get infections and die." he told me.
If the battle wound to his stomach didn't kill him within the next month, the excessive wear on his teeth certainly would have lead to his death before next hunting season.
The Greatest Hunt of My Life
I can't imagine a better ending to the life of this famed whitetail buck. My pursuit for this fabled gray ghost will never be outdone. I'll never get to hunt another animal as challenging as Indigo, and I'm thankful to God to have been able to work so hard and finally give him the quick and painless death he deserves.
TREVOR BRITTINGHAM
Are you interested in booking a hunt?
Ask For Pricing or More Information
Here are some other hunts that you might like:
Ask Us About a Hunt Request pricing and availability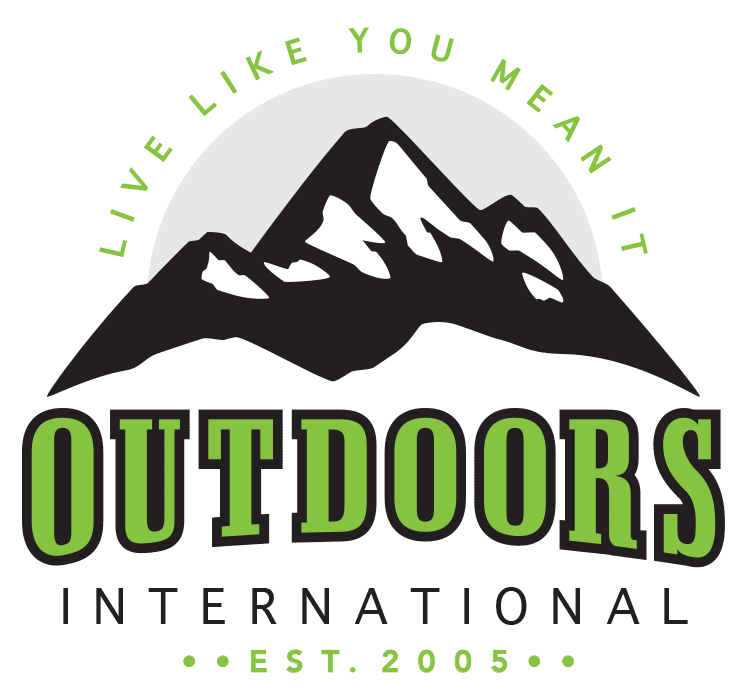 Discover why thousands of people have trusted Outdoors International to help plan their hunt.
Outdoors International has a team of hand-selected hunting experts to help you book your next hunt. Our job it is to help you in researching, booking and planning a great hunting trip with one of our amazing outfitter partners around the world.
My hunt was absolutely top notch.
The outfitter is a fantastic man and incredibly hard working and knowledgeable, there is no doubt he will do everything within his power to make peoples hunts successful and enjoyable. I plan to do it again with him next year for sure.
Wade Zuver
Our hunt was excellent.
We saw bucks every day along with all other sorts of wildlife. Mountain goats, bears, and foxes were common sights. Fishing and crabbing was special bonus. The food was excellent, the crew was amazing. Outdoors International did a great job of finding exactly what we were looking for.
Jesse Neveau
What an amazing experience!
The hunting lodge was out of this world!, Rooms, food and the scenery were all A+. Our guide was exceptional and had us on Shiras moose all five days. We saw over 30 total with at least 10 bulls. They had a plan for everything including taxidermy and game processing.
Kayla Redmon
LET'S START PLANNING YOUR NEXT TRIP
Be specific so we can find exactly what you're looking for.